Epoxy Plus 3200
Pearl
Epoxy-acrylic paint, with added silicone, of superior quality for indoor and outdoor use.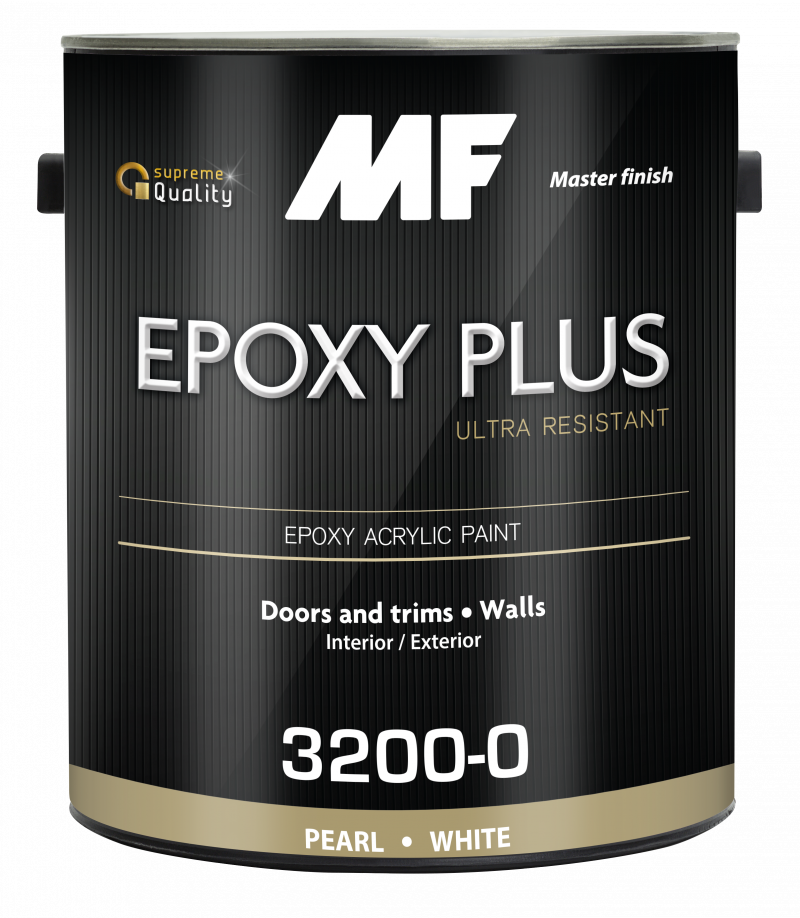 It is recommended for cement walls, concrete blocks or drywall exposed to frequent marking and washing. Its pearl finish allows easy cleaning while offering exceptional resistance, allowing the Epoxy Plus 3200 to be applied in high traffic areas requiring frequent cleaning.
MPI certified category #151
Superior durability compaired to conventional paints
Smooth finish
Delay the growth of mold
Check availability at your retailer.
What kind of mood do you want to create?
Our experienced and dedicated professionals are always ready to answer your questions and to recommend the best products for your needs.
Get inspired