Epoxy Plus 3700
Semi-Gloss
Epoxy-acrylic paint, with added silicone, of superior quality for indoor and outdoor use.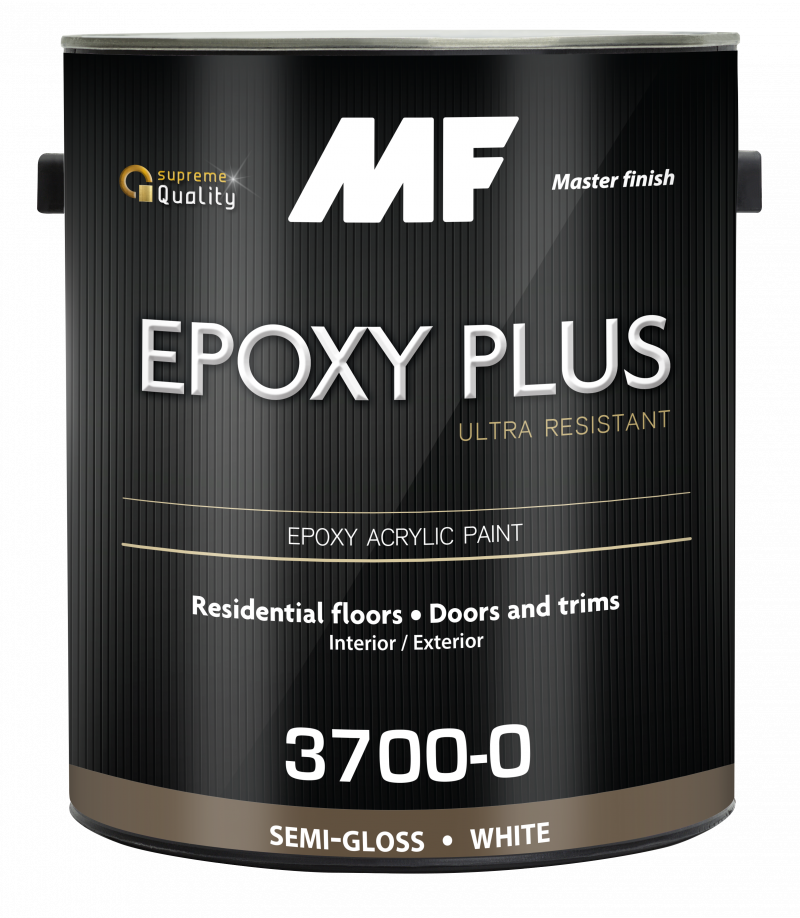 It provides a highly resistant semi-gloss finish. Using the latest self-crosslink technologies, it produces an exceptionally washable and extremely smooth surface. This paint is specifically formulated for residential concrete and wood floors, as well as doors and trims.
The medium grey Epoxy Plus 3773 is formulated for floors only. Do not use on floors subject to be in contact with tires.
MPI certified category #153
Superior durability compaired to conventional paints
It can be used on wood or cement floors
Smooth finish
Delay the growth of mold
Check availability at your retailer.
What kind of mood do you want to create?
Our experienced and dedicated professionals are always ready to answer your questions and to recommend the best products for your needs.
Get inspired