Metal Plus 4800
Gloss
Rust preventive coating with low VOC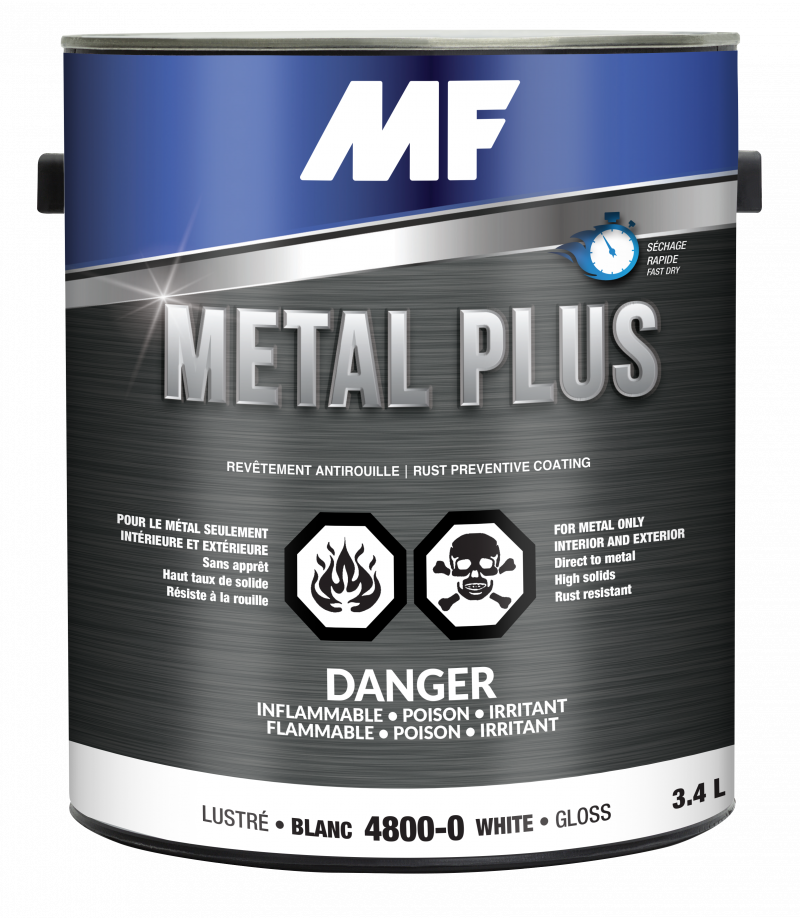 This product is made for application on equipment, metal structures, machinery, steel tanks, ornamental iron, fences, furniture and tin roofing. It offers a fast drying time and can be applied directly to metal (DTM).
Fast drying: METAL PLUS is dry to touch after only 45 to 60 minutes and is dry in depth after 24 hours.
Can be catalyzed
Couleurs disponibles :
White 4800-0
White Base 4800-12
Clear Base 4800-45
Safety Yellow 4810-0
Bright Yellow 4812-0
Caterpillar Yellow 4815-0
Safety Red 4820-0
Fireman Red 4825-0
Safety Blue 4840-0
Deep Blue 4845-0
Aluminium 4855-0
John Deere Green 4860-0
Grey 4873-0
Kubota Orange 4875-0
Deep black 4890-0
Check availability at your retailer.
What kind of mood do you want to create?
Our experienced and dedicated professionals are always ready to answer your questions and to recommend the best products for your needs.
Get inspired