Adhero Hybrid 297
Alkyd emulsion universal undercoat for indoor and outdoor use.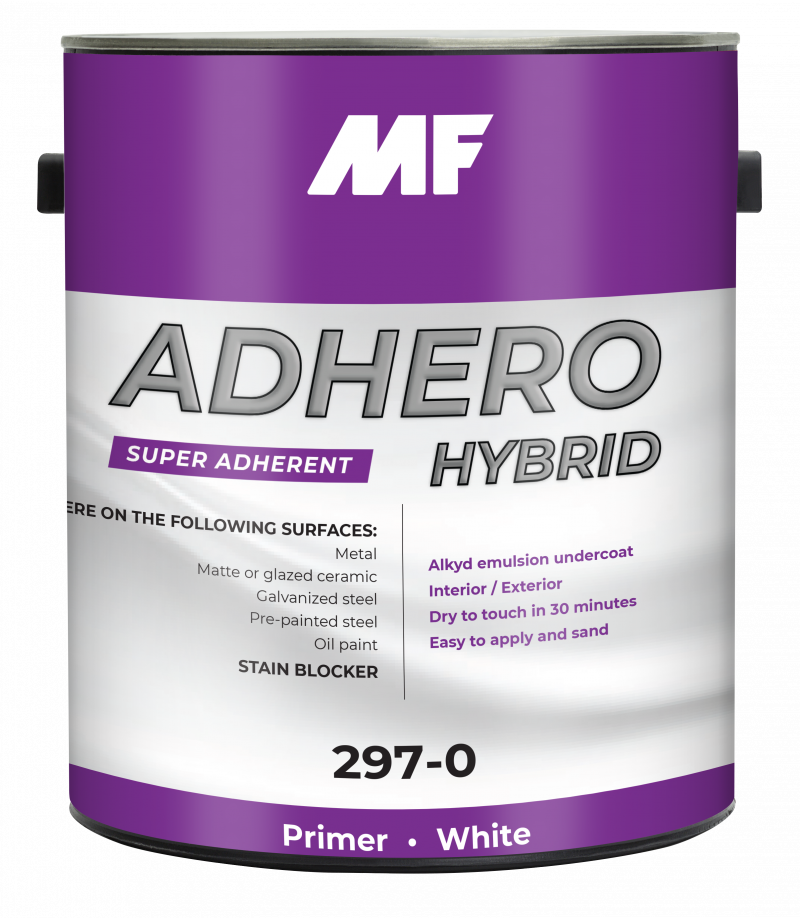 It can be applied directly to alkyd paints, metals, as well as ferrous metals, ceramics, melamine, wood (except wood that is rich in tannin, like cedar and redwood), drywall, bricks, plaster, stucco, concrete and can, be recoated after only 4 hours. Adhero Hybrid 297 is recommended for water stains on acoustic tiles, common household stains (coffee, pencil, wine). Given the diversity of the stains, we suggest applying two coats for an optimal result.
Provides excellent adhesion.
Seals all porous and chalky surfaces as well as old yellowed drywall.
Hide most stains in one or two coats.
Water-based or solvent-based paint can be applied over this primer.
Contains a fungicide.
Help to obtain LEED credits.
Adhero Hybrid 297 can be easily sanded after it has dried for 2-3 hours.
Check availability at your retailer.
What kind of mood do you want to create?
Our experienced and dedicated professionals are always ready to answer your questions and to recommend the best products for your needs.
Get inspired