Adhero Plus 290
Super Adhérent
Superior quality undercoat made of 100% acrylic latex for indoor and outdoor use.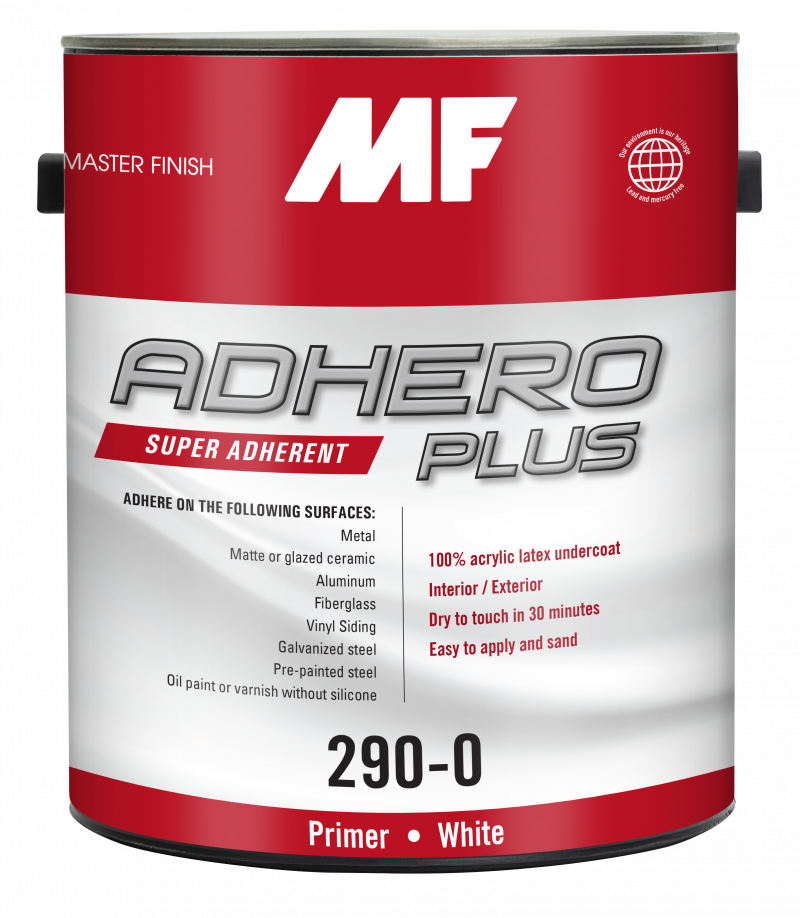 It is recommended for metal, matt or glossy ceramic, aluminum, fiberglass, melamine, vinyl siding, galvanized steel, prepainted steel and for oil based paint or varnish without silicone. (See limitations and surface preparation)
Optimize the performance of topcoats
Easy to apply, without splashing and dries quickly
May be used in residential, commercial and institutional projects
Can be used on new or already painted surfaces
Check availability at your retailer.
What kind of mood do you want to create?
Our experienced and dedicated professionals are always ready to answer your questions and to recommend the best products for your needs.
Get inspired