Block Plus 296
Stain Killer
Alkyd resin based stain-blocking primer for indoor and outdoor use.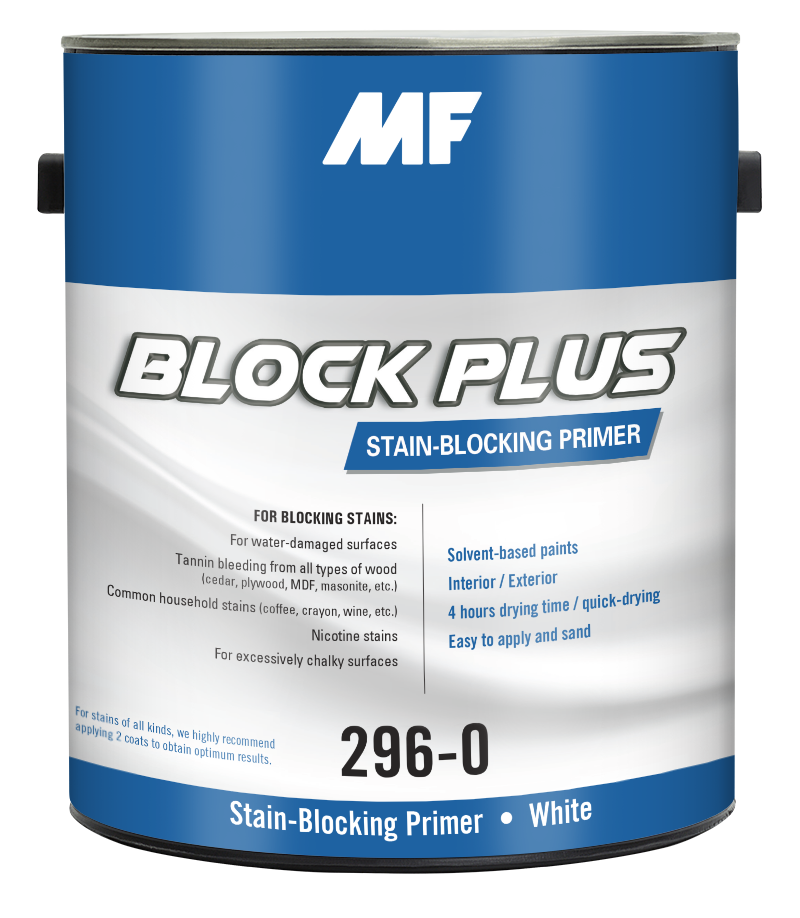 It is recommended for water stains on acoustic tiles, nicotine stains, common household stains (coffee, pencil, wine) and bleeding from all type of engineered woods (plywood, MDF, chipboard).
Excellent hiding properties
Fast drying
Easy to sand
Can be used on unpainted and painted surfaces. Seals all porous and chalky surfaces
Will limit tanin bleeding from cedar
May be used in residential, commercial and institutional projects
Check availability at your retailer.
What kind of mood do you want to create?
Our experienced and dedicated professionals are always ready to answer your questions and to recommend the best products for your needs.
Get inspired