Metal Plus 4899
Flat
Flat black low VOC rust preventive coating.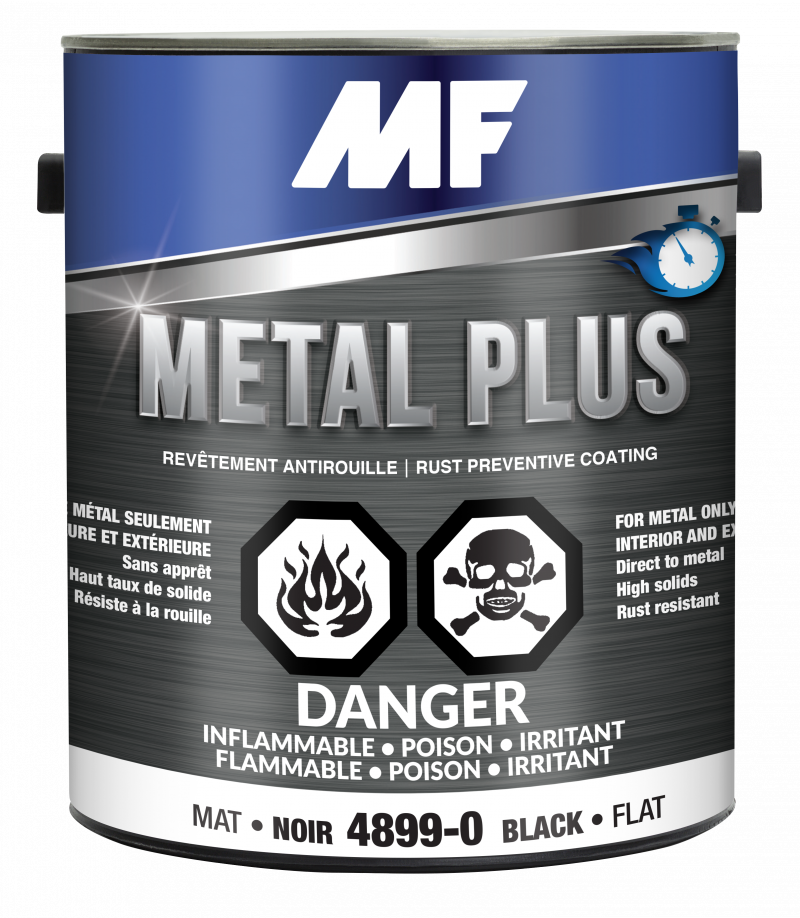 This product is designed for use on metal equipment, steel structures, machinery, steel tanks, ornamental iron, fences, furniture as well as corrugated roofing material. It offers a fast drying time and it can be applied directly to metal (DTM).
Fast drying: Metal Plus is dry to touch after only 45 to 60 minutes and is dry in depth after 24 hours.
Can be catalyzed
Check availability at your retailer.
What kind of mood do you want to create?
Our experienced and dedicated professionals are always ready to answer your questions and to recommend the best products for your needs.
Get inspired