Portico – Primer 270
Undercoat
100% acrylic undercoat of superior quality for indoor and outdoor use.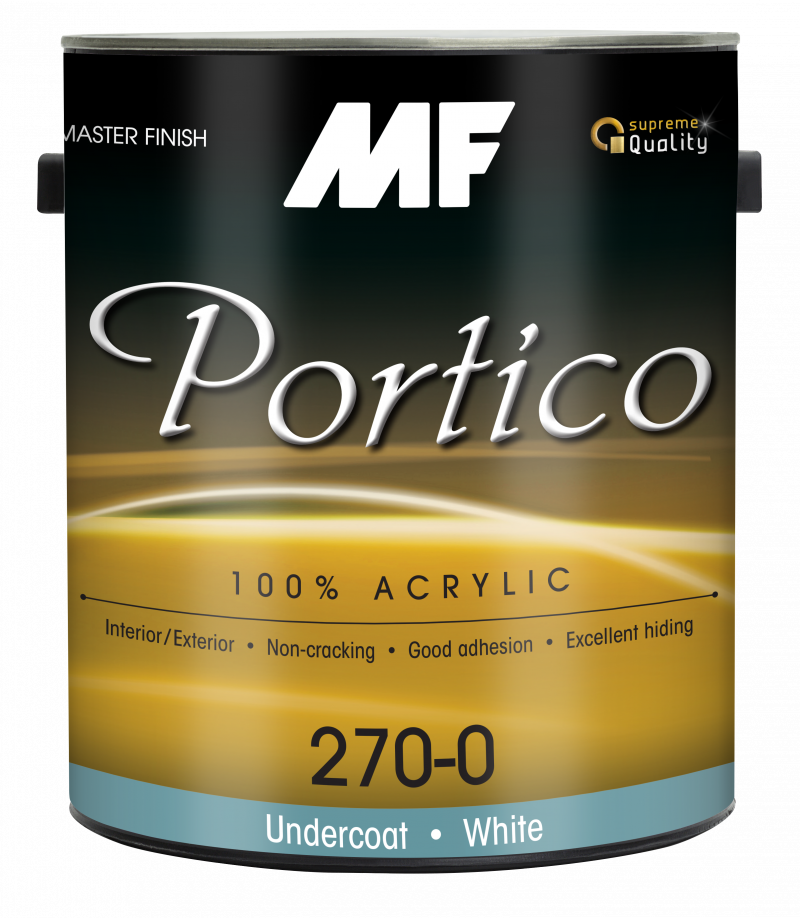 It is recommended for promoting adhesion while sealing repairs in order to achieve a uniform gloss with the top coat. For exterior surfaces, it can be used as a primer for well-prepared vinyl and aluminum siding.
Excellent sealer
Delays mildew proliferation
Can be used on residential, commercial and institutional projects
Check availability at your retailer.
What kind of mood do you want to create?
Our experienced and dedicated professionals are always ready to answer your questions and to recommend the best products for your needs.
Get inspired