Proline Red – Primer 8090
Undercoat
100% acrylic latex undercoat of superior quality for indoor and outdoor use.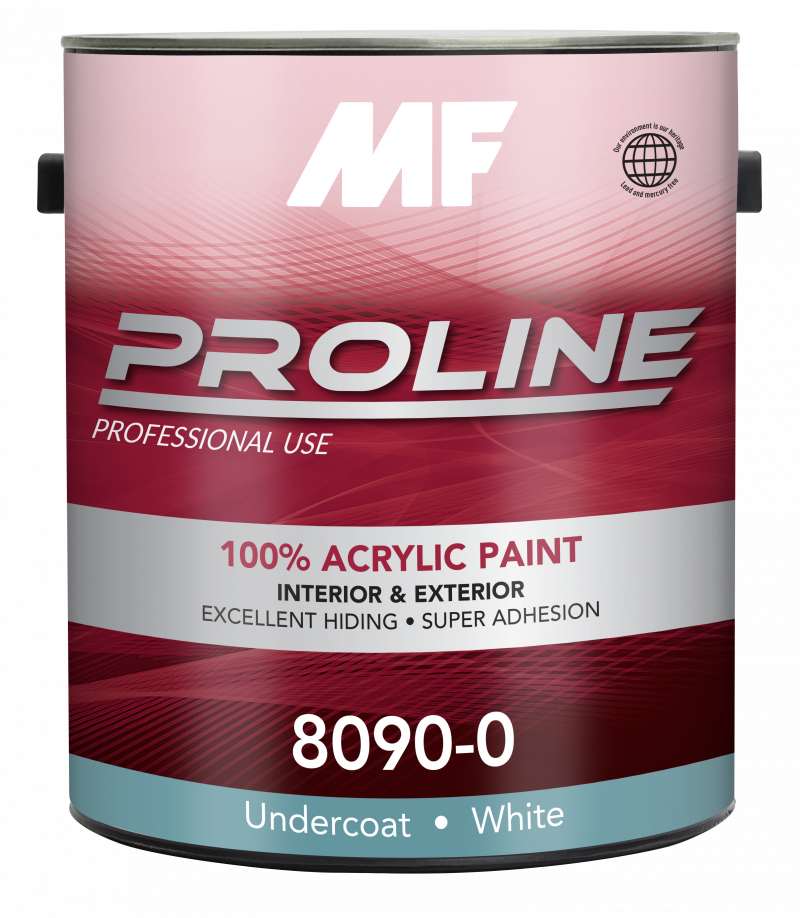 Proline 8090 should be applied to surfaces that are in good condition and properly prepared; all surfaces of drywall, wood, concrete, stucco, brick or any other masonry.
MPI certified category #17
Promotes a maximal adhesion over alkyd paints or over a glossy surface
Delays the growth of mold
Dries quickly and is easy to sand.
Check availability at your retailer.
What kind of mood do you want to create?
Our experienced and dedicated professionals are always ready to answer your questions and to recommend the best products for your needs.
Get inspired