Woodmate 1010
Semi-transparent
Translucent protective coating, solvent based with natural oils for outdoor use.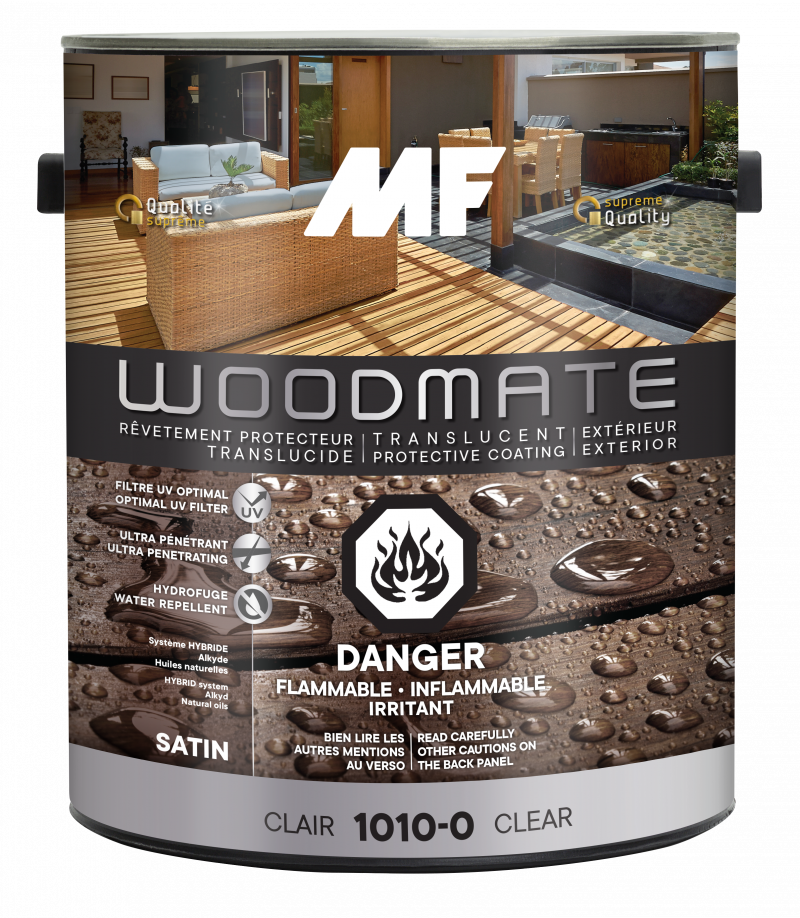 It is designed to emphasize the authentic character of wood surfaces. Its water repellent composition will protect the wood from deterioration caused by water. Its exclusive formulation of natural oils and alkyds provides exceptional durability.
Contains a fungicide that will delay the growth of mold
Ultra-resistant to UV rays
Maintain its colour for a longer period of time
Eliminates flaking
Allows the wood to breath
Extends the spreading and application time
Eliminates the overlapping effect of the brush
Provides a great resistance against weathering
Amazing water-repellency
Check availability at your retailer.
What kind of mood do you want to create?
Our experienced and dedicated professionals are always ready to answer your questions and to recommend the best products for your needs.
Get inspired