WOODMATE 1020 PENETRATING OIL
Penetrating Natural Oil Semi transparent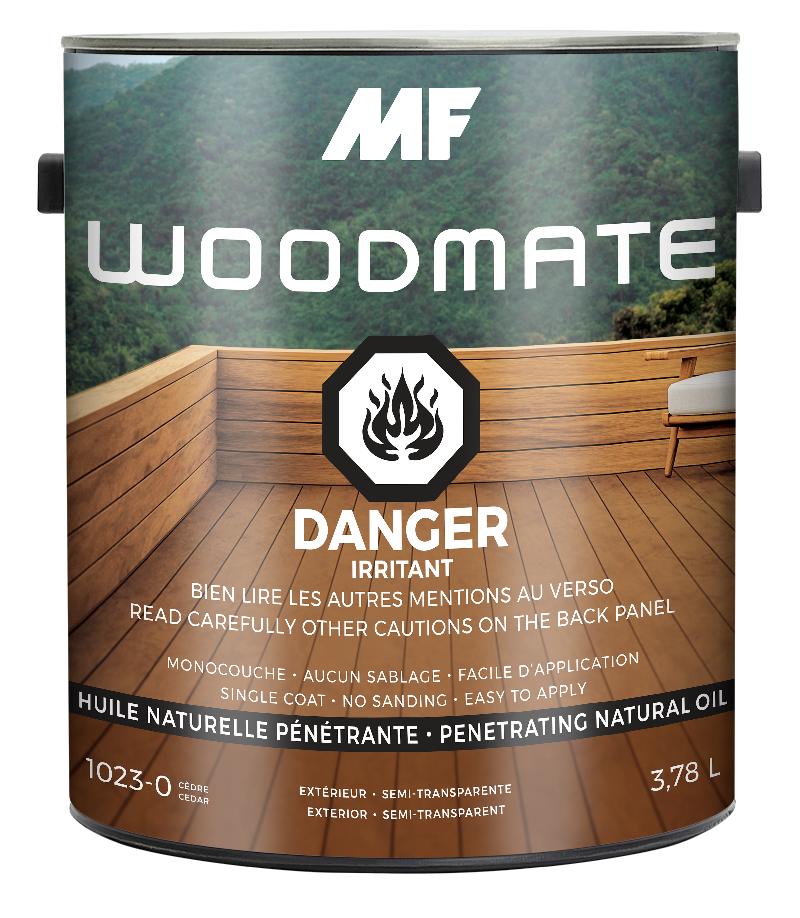 Woodmate 1020 is a semi-transparent stain, high solids single coat application. Formulated with natural oils. Easy to apply, this stain is designed for vertical and horizontal exterior surfaces.
Its good penetration into the wood gives optimal protection against cracking. Woodmate 1020 brings out the authentic character of the surface by enhancing the natural richness of the wood.
– Single coat product
– Does not require any sanding
– Suitable for all types of wood (cedar, pine, spruce, etc.)
– Penetrating oil protects the wood from premature wear.
– Eliminate the brush overlap effect.
Check availability at your retailer.
What kind of mood do you want to create?
Our experienced and dedicated professionals are always ready to answer your questions and to recommend the best products for your needs.
Get inspired