WOODMATE 1070 HYBRID
Semi-transparent
Hybrid semi-transparent water-based protective coating with natural oil for outdoor use.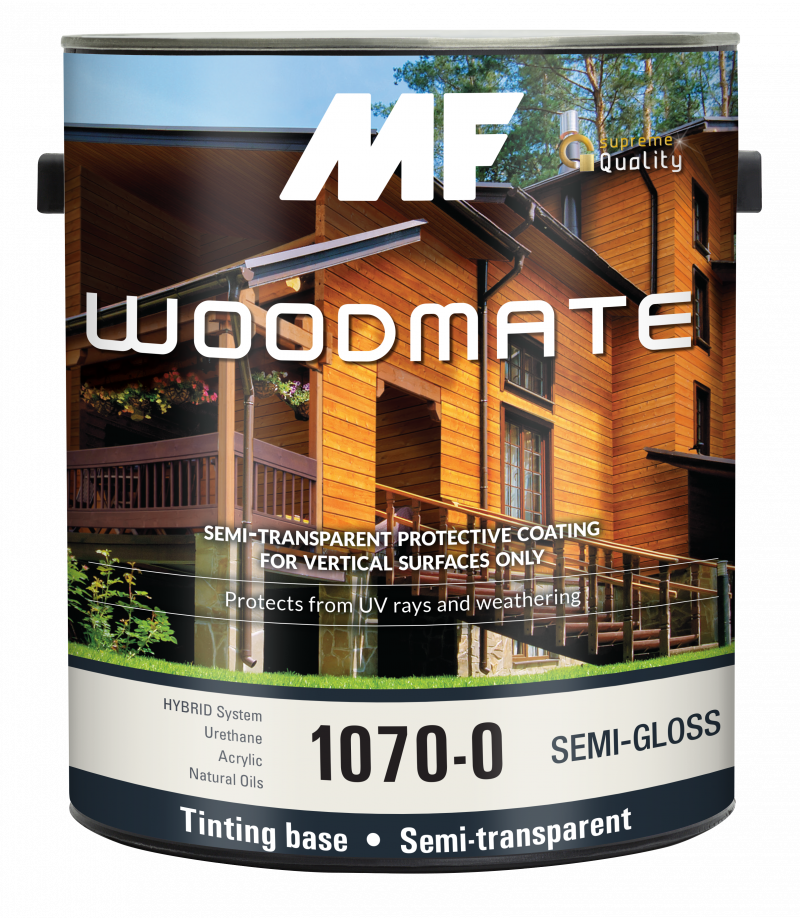 It is formulated to bring out the authentic character of wood surfaces. Its semi-gloss finish combined with a hydrophobic wax will protect the wood from deterioration caused by water. Its exclusive formulation based on hybrid polymers will provide exceptional durability.
MPI certified category #33
Contains translucide pigments resulting from nanotechnology
Ultra weather resistance
Highly penetrating
Contains a preservative against mildew growth and creation
Check availability at your retailer.
What kind of mood do you want to create?
Our experienced and dedicated professionals are always ready to answer your questions and to recommend the best products for your needs.
Get inspired