WOODMATE 1090 HYBRID SEMI-TRANSPARENT.
HYBRID ACRYLIC STAIN WATER-BASED SEMI-TRANSPARENT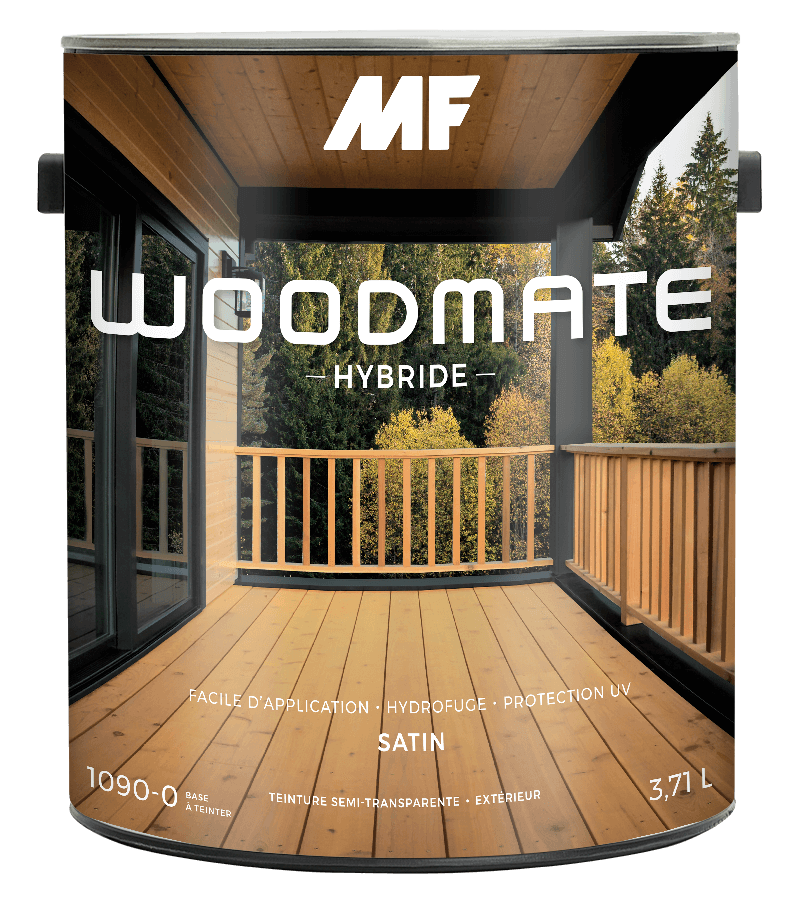 Woodmate 1090, is a semi-transparent hybrid water-based stain for exterior use. It is designed to bring out the authentic character of wood surfaces.
Its satin finish combined with a hydrophobic wax will protect the wood from deterioration. Its exclusive formulation based on hybrid polymers will give it exceptional longevity.
– Protects and keeps the wood with a natural look
– UV resistant
– Water repellent properties
– Good flexibility to natural wood movement
– Can be used on vertical and horizontal surfaces
– Weathering resistance.
Check availability at your retailer.
What kind of mood do you want to create?
Our experienced and dedicated professionals are always ready to answer your questions and to recommend the best products for your needs.
Get inspired