WOODMATE 1060 OIL / SOLID
Opaque Stain
Alkyd and linseed oil based opaque stain for outdoor use.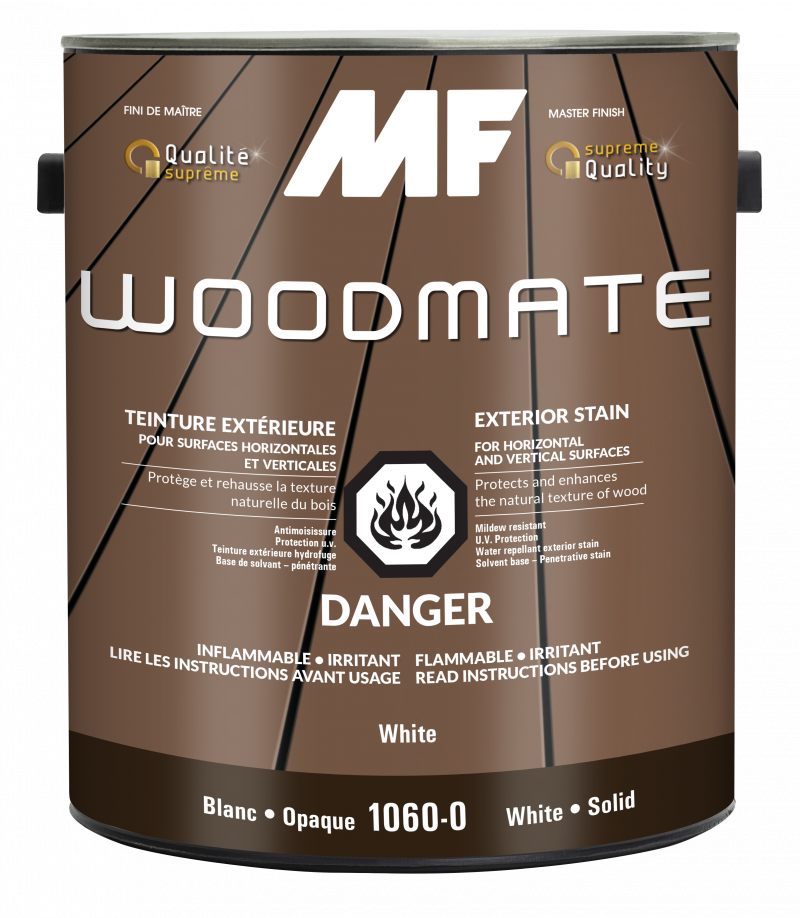 Its formula was developed based on advanced research in the area of wood protection. It contains an alkyd resin with linseed oil to ensure full adherence to the wood.
Allows water to repel on the surface.
Contains a protective agent that delays the growth of mildew.
Has good abrasion resistance.
Protects the wood against the harmful effects of UV rays.
Check availability at your retailer.
What kind of mood do you want to create?
Our experienced and dedicated professionals are always ready to answer your questions and to recommend the best products for your needs.
Get inspired