WRITE-ON PAINT®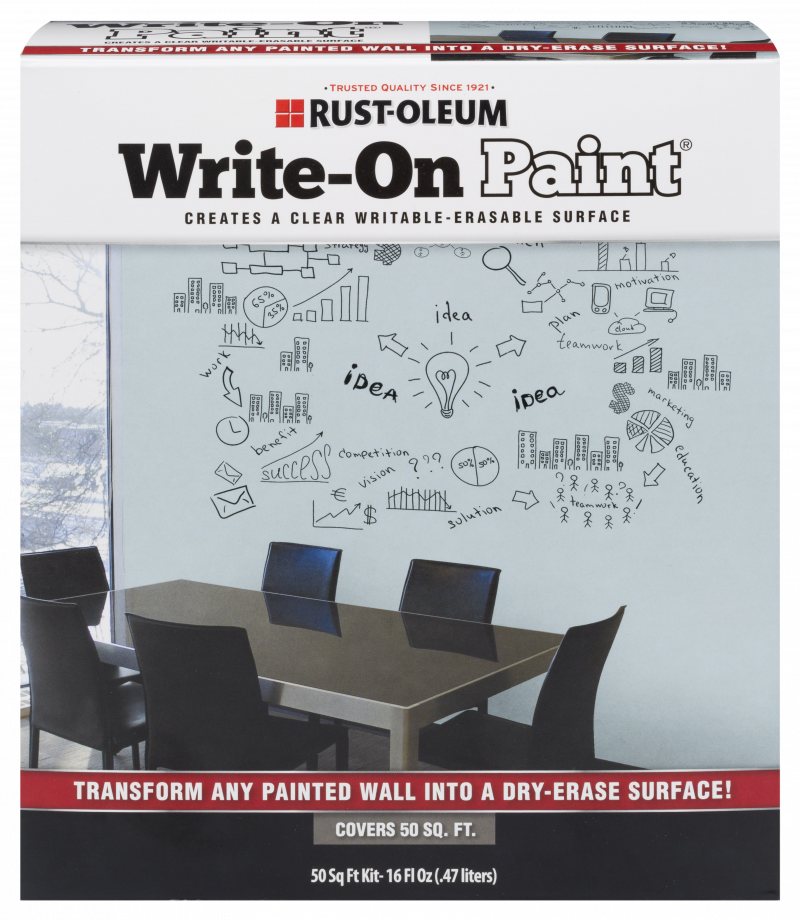 Rust-Oleum® Write-On Paint® provides a smooth, hard finish which is suitable for use with dry-erase markers. Write-On Paint is ideal for use on interior surfaces such as drywall, Masonite, wood, cementitious and metal substrates. It is suitable for use in business offices, child care centers, classrooms and industrial work stations.
Check availability at your retailer.
What kind of mood do you want to create?
Our experienced and dedicated professionals are always ready to answer your questions and to recommend the best products for your needs.
Get inspired