BMR F.V. Lalonde
25 QC-338
Les Coteaux (Quebec) J7X 1A2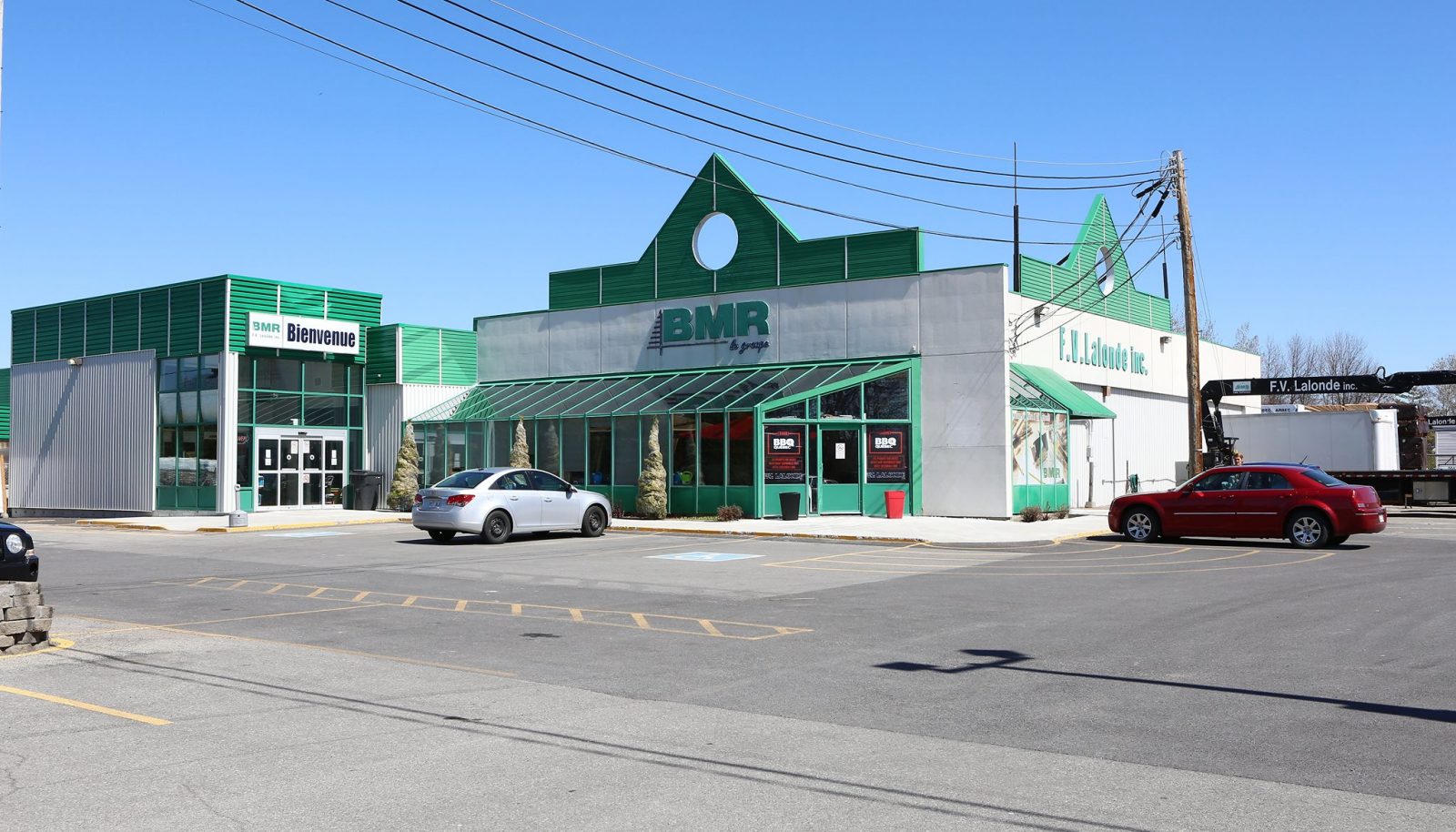 F.V. LALONDE, YOUR BMR RETAILER
When you want to renovate your home or simply change the decor, you need to rely on the expertise of experienced consultants. At F.V. Lalonde, our employees are qualified in their field and attentive to your needs. They can provide guidance and ensure you choose the best building materials and tools for your jobs.
As a BMR retailer in Les Coteaux, we offer a wide selection of construction materials. You'll also find all the tools you need for construction and renovation.
We're proud to be the fourth generation to continue the family vision of F.V. Lalonde Inc. – a company specialized in the sale of construction and renovation materials since 1900. And for nearly half a century, F.V. Lalonde has been a member of the great BMR family.
When you're planning a new construction or renovation project, you can rely on the expertise of our experienced consultants. Bring us your plan—we'll be happy to give you a quote.
Trust the F.V. Lalonde team, your specialist in construction and renovation in the beautiful Vaudreuil-Soulanges area. Come and meet us!
Professional products
Promotions accepted

Please check the availability of products before going to the store.
Business hours
Monday to Wednesday : 8:00 AM to 5:30 PM
Thursday and Friday : 8:00 AM to 7:00 PM
Saturday : 8:00 AM to 4:00 PM
Sunday : 9:00 AM to 3:00 PM