Décor Mondo
2002 boul. des Laurentides
Laval (Québec) H7M 2R4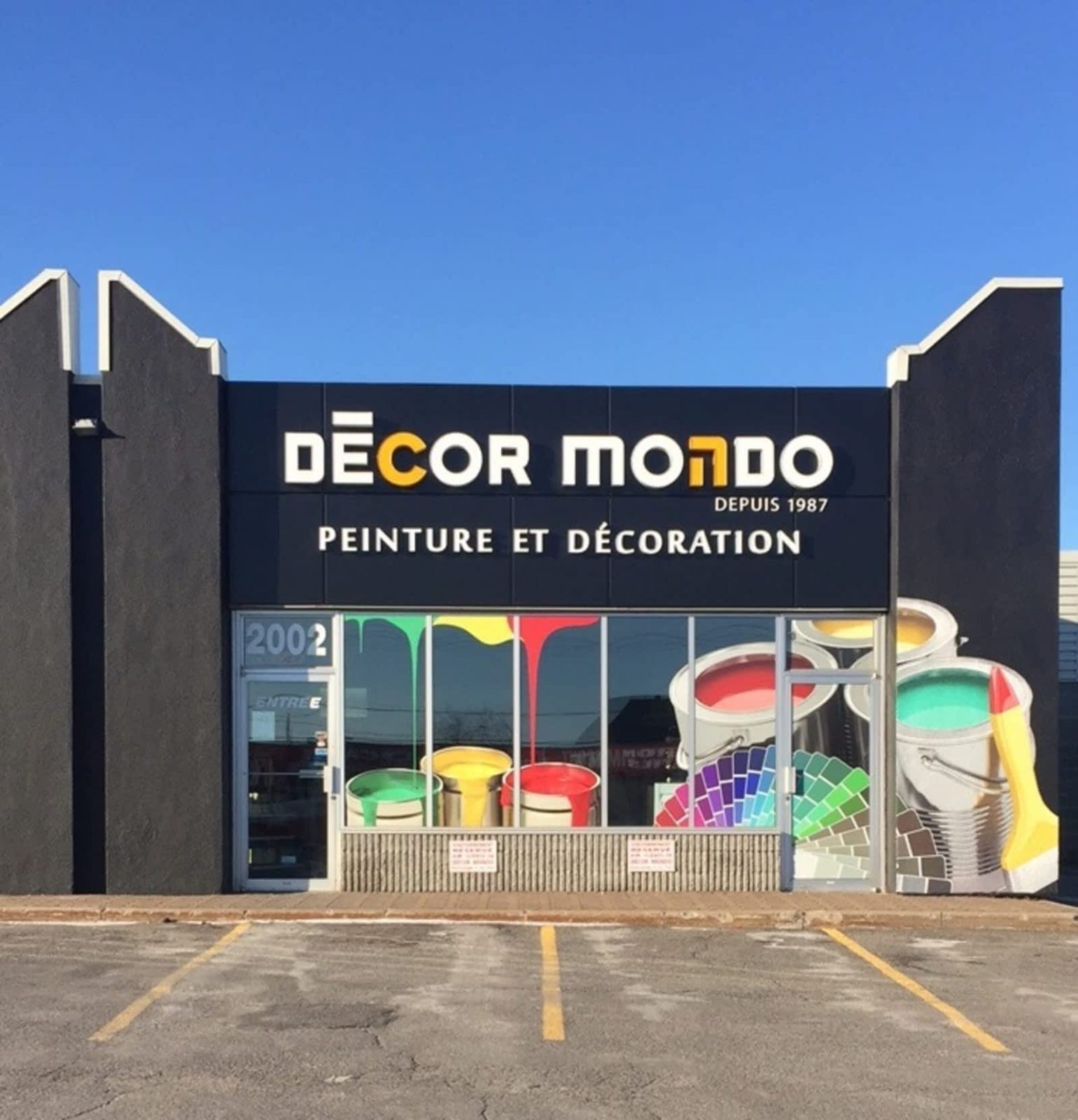 Décor Mondo is a paint and decoration shop founded in 1987. Our expertise is developed in three areas: painting, decoration (decoration service in shop and at home) and wood treatment (dyeing, varnishing, etc.). Décor Mondo serves entrepreneurs as well as retail consumers. Whatever your project, you can count on our team to take the time to provide the best advice for your project and help you with everything you need to know to get great results!
Professional products
Promotions accepted

Please check the availability of products before going to the store.
Business hours
Monday to friday : 7:00 am - 6:00 pm
Saturday : 8:00 am - 5:00 pm
Sunday : Fermé