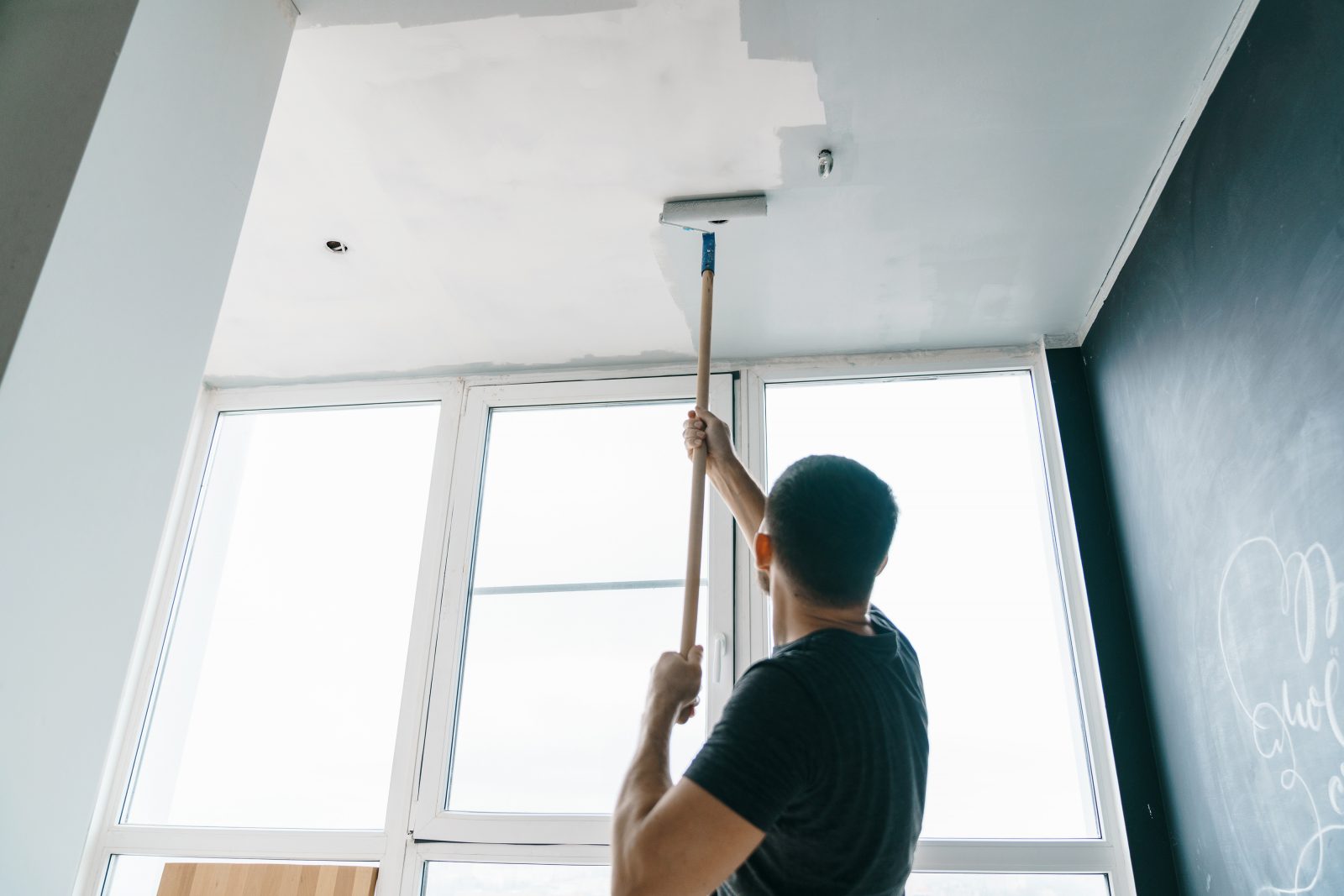 How can I paint a ceiling without visible overlaps?
Painting a ceiling without leaving visible roller marks can be a challenge even for professional painters. Before starting, make sure the ambient humidity level is at 50%. If it is lower, the paint will dry too fast and the roller marks might appear. Here are some guidelines you can follow:
Ideally, room temperature should be between 20ºC and 26ºC.
Make an adequate surface preparation to remove any contaminants that may adversely affect the adhesion of the paint to the ceiling. Make sure to have a clean, dry surface before applying paint.
If necessary, repair surface defects and sand lightly.
Apply an appropriate primer for the surface, such as Acrylic Latex Plus 170 primer-sealer or Portico 100% Acrylic 270 undercoat.
Use Absolute Flat 1670 ultra flat finish ceiling paint.
Using a paintbrush, paint all the corners of the room.
Use a 15mm lint-free quality roller. Starting in one corner and moving from wall to wall, apply one roller width of paint at a time without pausing. Generously apply paint, without spreading it too thin.
Avoid painting over freshly painted areas.
Create a narrow joint between two adjoining ceilings.
Respect the recommended drying time between coats.
Before making a final evaluation, let dry for at least 24 hours for light colours and 72 hours for dark colours.

To extend drying time, close all doors and windows during application.