MF2653
Light Grey
100% Solids Epoxy – Light Grey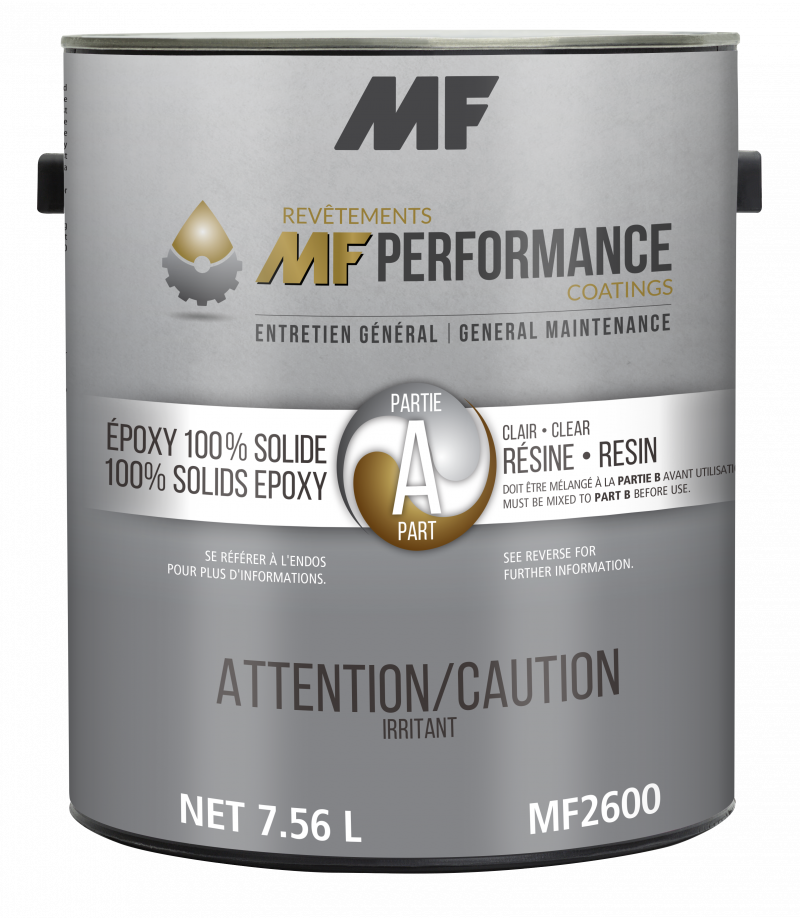 MF26XX Epoxy is a 100% solid coating. It can be used as a stand-alone clear coating on concrete, over an existing epoxy coating or as a binder for metallic decorative floor system. It consists of two parts resin, one-part hardener. The pigment package is a high effect pigment which causes a drifting evolving dynamic in the coating, resulting in a metallic natural stone or cloud look. The product produces a 3-dimensional reflecting effect. The effect can be adjusted to give an extraordinary artistic floor. This system provides a high gloss finish and is as durable as decorative.
Recommended for : 
Food Industry
Pharmaceutical
Industrial
Automotive
Institutional
Commercial
Hospitals
Residential
Aeronautics
Showrooms, shops, dealers
Bars, Banquet halls
Hotels, kitchens & restaurants
Shopping centers, retail stores, department stores
Spas, sunrooms, living rooms
Casinos
Airports, railway station
Check availability at your retailer.
What kind of mood do you want to create?
Our experienced and dedicated professionals are always ready to answer your questions and to recommend the best products for your needs.
Get inspired