Portico 230
Pearl / Platinum
100% acrylic paint of superior quality for indoor and outdoor use.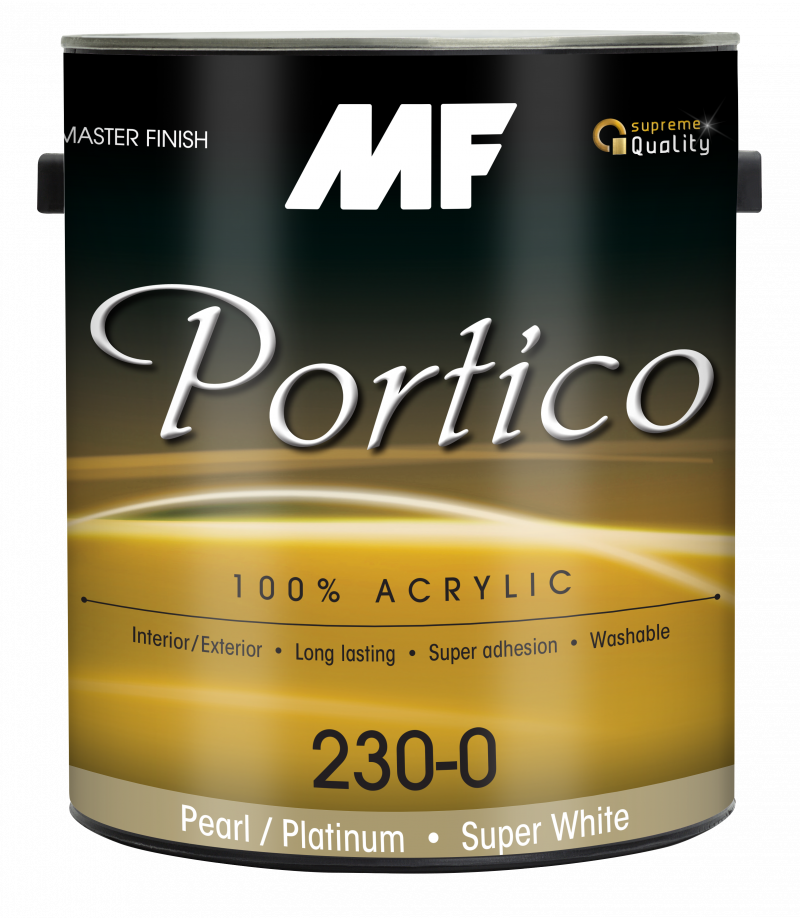 It is recommended for doors and frames, cabinets, kitchens and bathrooms as well as for halls. It is also recommended for vertical exterior surfaces, such as fences, garages, cement walls or any other substrate. The Portico can be applied on new or already painted surfaces.
Supreme quality paint
Easy to apply and non-spattering
Super sealing and high-hiding
Super adhesion
Washable and durable
Delays mildew proliferation
Available in a wide range of colours
Mark-proof
Check availability at your retailer.
What kind of mood do you want to create?
Our experienced and dedicated professionals are always ready to answer your questions and to recommend the best products for your needs.
Get inspired