Proline Blue – Primer 6006
Primer sealer for concrete blocks
Acrylic latex high build block filler for new or bare concrete blocks for indoor and exterior use.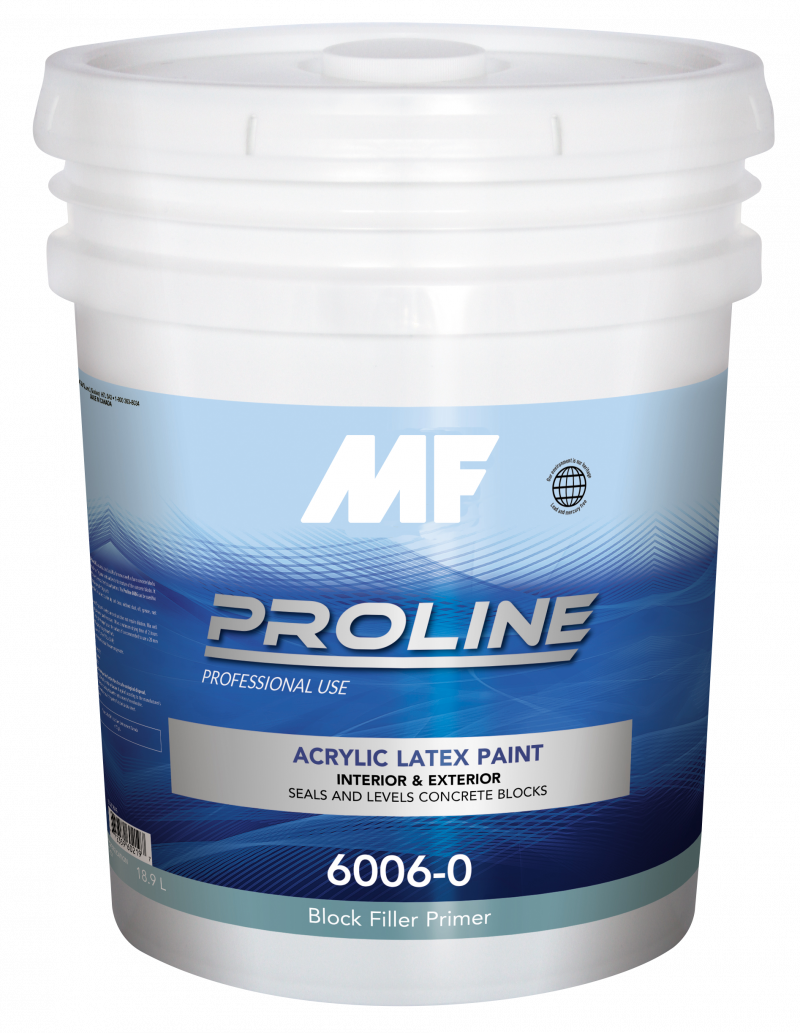 This block filler seals and levels the texture of the concrete blocks.
MPI certified category #4
Specially adapted to fill the cavities of highly irregular surfaces
Allow for an application of more than 21 mils wet
Can be used as a topcoat when applied to an interior surface
Check availability at your retailer.
What kind of mood do you want to create?
Our experienced and dedicated professionals are always ready to answer your questions and to recommend the best products for your needs.
Get inspired