Proline Red 8050
Design Flat Self Priming
100% acrylic latex paint of superior quality for indoor use as well as for outdoor stucco.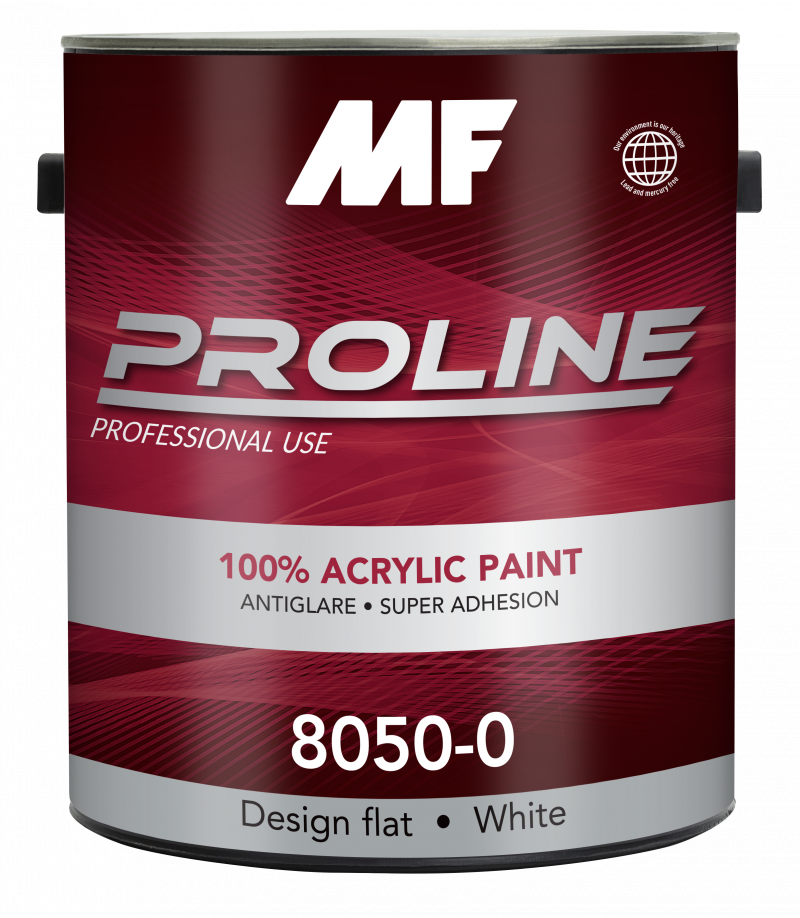 It is recommended for walls and ceilings. Its design matte finish allows for easy cleaning while providing an attenuated sheen for the desired areas.
Clings to well-prepared surfaces without the need for a primer
Easy to apply, without splashing and dries quickly
Delay the growth of mold
Excellent opacity and a smooth finish for superior leveling
Excellent resistance to cleaning with lukewarm water and mild soap
Retain its sheen and its colour for a long time
Check availability at your retailer.
What kind of mood do you want to create?
Our experienced and dedicated professionals are always ready to answer your questions and to recommend the best products for your needs.
Get inspired