Sélection 5335
Pearl
Water based latex paint, for indoor use.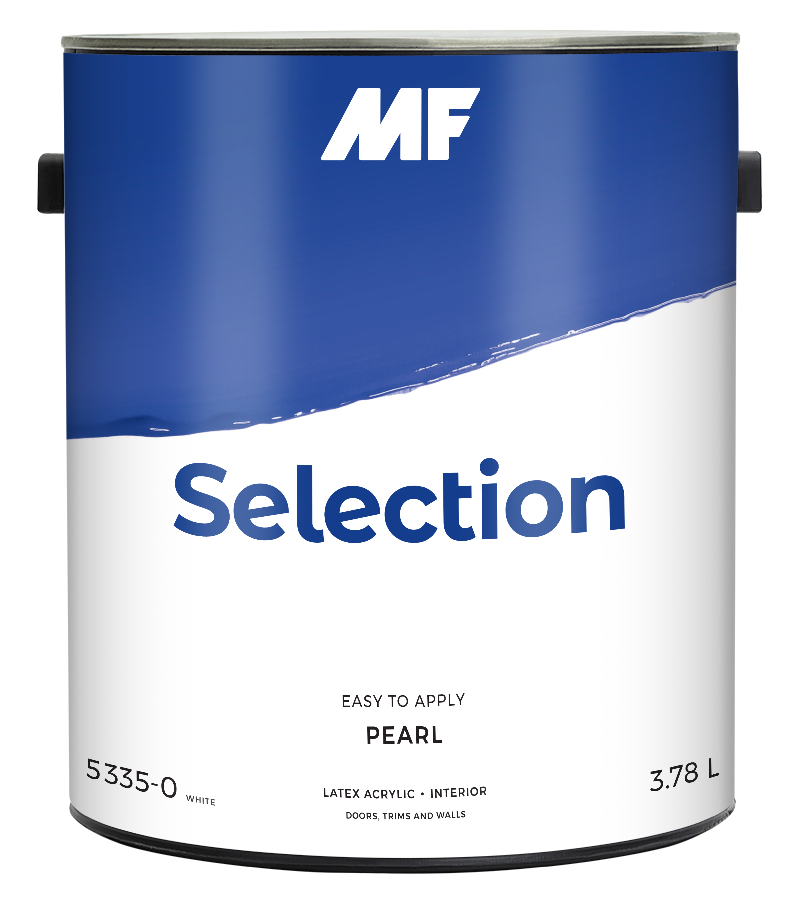 May be used in maintenance and residential projects. It can be used on new or treated surfaces like walls, doors, woodworks and high traffic areas.
Excellent opacity
Superior uniformity
Non-spattering (The need to drape and cover furniture, floors and other substrates is minimized)
Easy to apply and spreads easily
Excellent leveling leaving a very smooth surface
Super white and may be tinted to MF's 1500 colours
Computer technology also allows it to produce a wide range of colours
Check availability at your retailer.
What kind of mood do you want to create?
Our experienced and dedicated professionals are always ready to answer your questions and to recommend the best products for your needs.
Get inspired