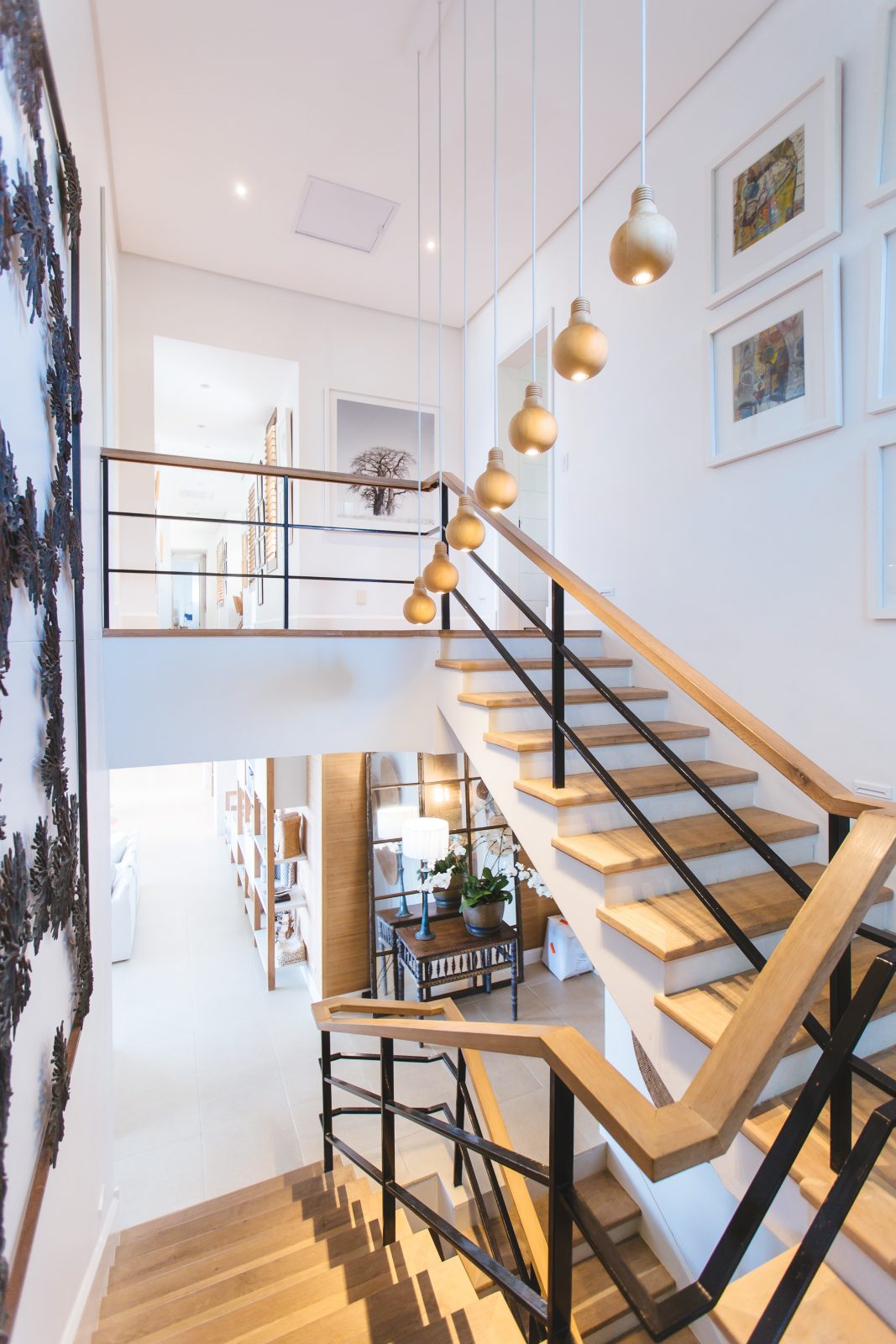 Have your stairs seen better days? Are you looking for a way to give new life to the old steps in your home? If you want to the look of your staircase or even make it a focal point that's sure to impress family members and guests alike, you've got plenty of work to do. Fortunately, the Quebec team of paint specialists at Peintures MF has put together this brief guide to help you make your refurbishment project a success. Keep reading to discover tips that will ensure your stairs enhance the interior decor of your home.
1. Identify the staircase's materials
Before you can begin your project, you need to know what types of surfaces you'll be working with. Indeed, this will influence several decisions you have to make. Depending on need and feasibility, you'll first have to choose whether to use paint, stain, varnish or a combination of these. Knowing what type of materials you'll be working with will not only help you determine what kind of paint to purchase but will also ensure that you correctly prepare the surface to maximize adhesion and durability of the product, thereby achieving the desired result. In this article, we'll use interior wood steps as our example.
2. Determine the ideal colour palette
Don't be too quick to choose the first colour that strikes your fancy. Whether you opt for a single colour or a variety of shades, you'll want the results to be stylish and timeless. To help guide your choice consider how bright the space is, the shape and location of the stairs and the colour of the surrounding walls and flooring. Taking these factors into account will help ensure your stairs are part of a cohesive space. While you can certainly have fun with contrasting colours, keep in mind that light tones tend to brighten up a space whereas dark tones generally provide a more contemporary feel.
3. Select the type of paint carefully
Every successful painting project hinges on the product you use, and there are several factors to consider when making your choice. In addition to selecting a quality paint that works with the type of surface to be painted (painted wood, stained wood, concrete, etc.), you'll need to make sure it's appropriate for the section of the staircase being painted (railing, riser, tread, etc.) and verify whether a primer is needed.
If you have pets or the staircase is in a high-traffic area, you may want to consider a product such as the ISO-THANE 5540 satin finish varnish for your wood stairs. This varnish can be applied to bare wood or over an existing coat of stain. It offers excellent resistance against scratches, and it has the advantage of allowing you to add a protective coat to your stairs without altering their colour. For the risers, a durable and elegant product such as the Summum 3200 paint is a wise choice.
4. Prepare the surface properly
Before you apply paint to a staircase, you need to correctly prepare the area. Regardless of the materials that your stairs are made of, the surface should be clean and dry. Start by cleaning the previously painted surface with a degreaser (TSP) to remove any contaminants that could affect adhesion of the new product. In the case of previously painted or stained wood, you'll need to sand the surface with a 80- or 100-grade sandpaper to expose the bare wood. In addition to providing a more elegant result, even sanding will ensure the new paint or varnish has a uniform colour and gloss.
5. Create the desired effect for your stairs
To achieve impeccable results, don't hesitate to embrace your own unique sense of style. To make your staircase a focal point, you can use different colours for the treads and risers. For example, you could opt for a plain white riser (Summum 3200) and a varnished step with a satin finish (ISO-THANE 5540). In this case, you should apply the varnish to the bare wood and wipe away excess product before applying a second coat with a brush. A third coat may be needed depending on how the stairs look after the second coat. Be sure to sand the surface with 320-grade sandpaper between coats.
You can also get creative and place wallpaper on your risers and paint the treads to match them. This will turn your staircase into a decorative feature in your home. Laying down an elegant carpet and replacing the handrail are other options you might want to consider. Finally, if it makes sense for your space, you can add ornamentation to the railing or one end of the steps.
6. Seek advice from an expert
The most effective way to successfully update a staircase is to get assistance from qualified experts. Among other things, a professional can advise you on colour choice and help you select the right type of product for your particular project. This makes it easy to achieve the results you want.
Peintures MF: a paint specialist for all your projects
At Peintures MF, our goal is to design products that meet your needs, no matter what project you've taken on. Whether you're looking to spruce up your stairs or complete some other type of home renovation, you're sure to find quality paint and advice when you visit a Peintures MF retailer in your area.