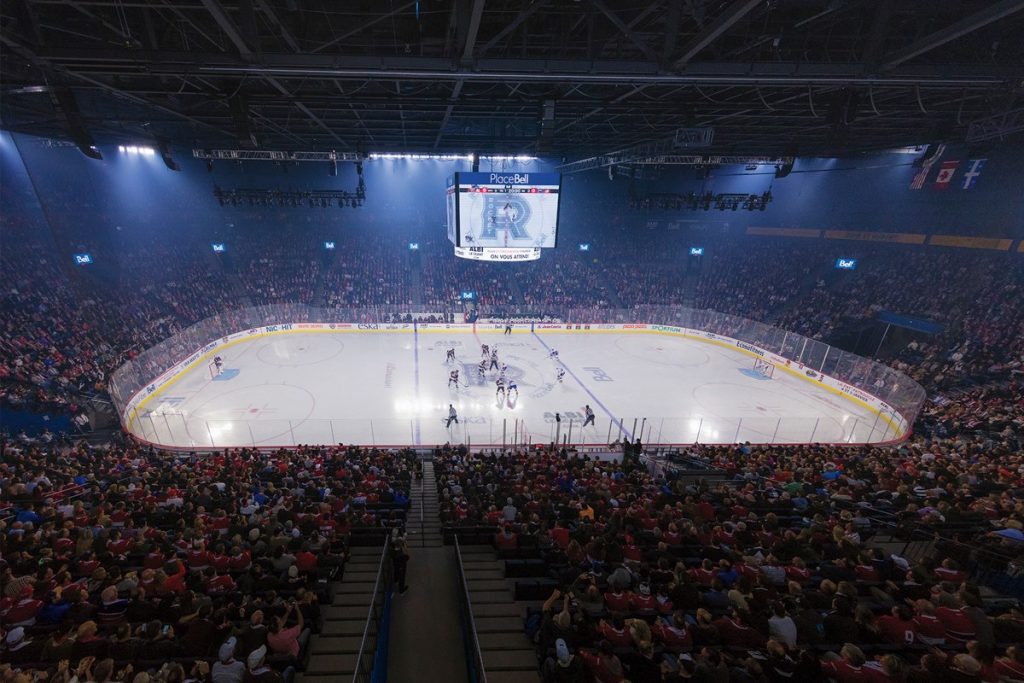 It's always a pleasure to collaborate with our local businesses, especially when they are hockey fans! We are proud to announce that this year, MF Paints has been named the official paint supplier by Place Bell.
For almost a year now, our logo appears on the main ice and we look forward to the start of the 2018-2019 season, on Friday, October 12th! Visit the Rockets website in order to purchase tickets: https://www.rocketlaval.com/.
Have you had the chance to see our colours at Place Bell?