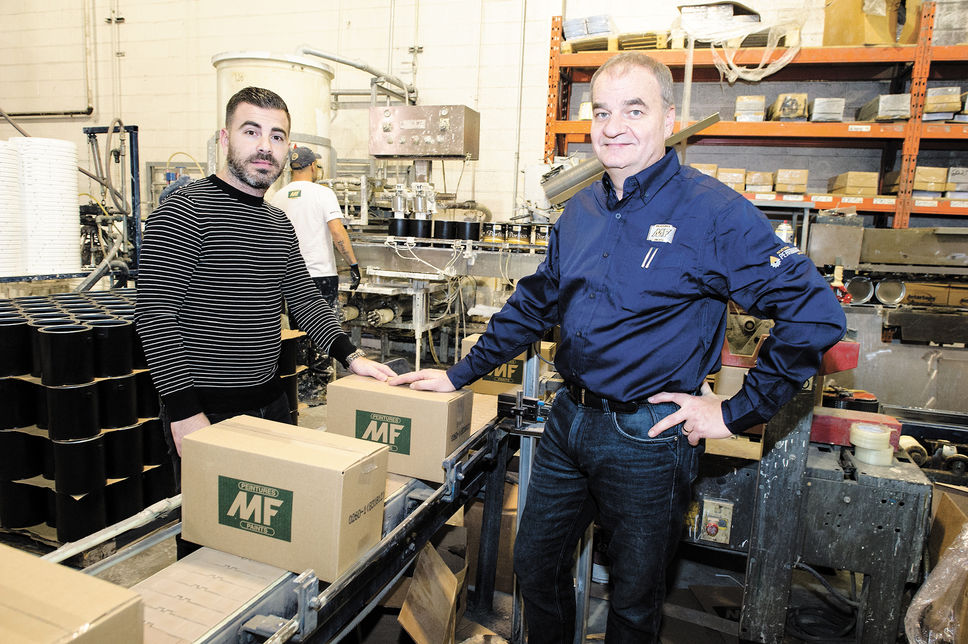 Declaration concerning the choice of the use of plastic can for MF Paints products in China
Dear MF Paints customers in China,
Over the past 30 years, China has experienced strong growth and many foreign paint brands have entered the Chinese market. MF Paints is part of this group. From our Canadian origins, MF Paints inherited high values of superior quality, ecological quality and a sense of expertise. Our team will work even harder than others on the market, in order to provide reliable products to our Chinese clients.
Our products must be sent by sea transport through the Pacific Ocean and we know that China covers a vast territory and regions with seasonal and wet climates. This is the reason we chose 100% plastic (polypropylene) packaging even if the cost of production is higher. This type of packaging is used especially for the Chinese market. Therefore, using this type of material will prevent deformation of the packaging during the long-distance transportation and will protect the rust problem with steel covers in a wet environment.
We solemnly undertake that the MF Paints products sold in China are identical to the models sold in Canada. The only difference is the packaging of the container (materials used) the quality is the same as the quality of products sold locally in Canada.
Note: Explanation of inconsistency between PROLINE ECO package feedback in China and the MF Paints website.
As soon as we made the new PROLINE ECO package, we used it for promotional material. However, the new design is not yet finalized and that is why MF Paints PROLINE ECO series sold around the world still uses the old packaging. We will help Chinese agents correct packaging images involved.
To protect better your interests or when your interests are compromised, you can call this number for a complaint: 1.819.395.2332 or send an email to: infofb@color-dynasty.com. We will process your request as soon as possible.
Many thanks to our Chinese customers for the trust you place in MF Paints products.
___________________________
关于MF中国区采用塑料桶包装的申明
尊敬的MF中国用户:
在过去的三十年,中国经济快速崛起,诸多涂料品牌进入中国市场,MF作为其中之一,不仅秉承了加拿大本土的优质、环保、专业理念,为中国用户提供值得信赖的产品,还将比其他品牌做得更好更多。考虑到产品运输要跨越整个太平洋,同时中国幅员广阔,大部分地区都有潮湿的季节,因此,我们选择了成本更高的全PP材料的塑料桶包装,专供中国市场,以避免产品在长途运输中的包装变形和在潮湿环境下储存的铁盖生锈问题。我们郑重承诺:在中国区域销售的MF同种型号的产品,只是包装容器材料的不同,品质与加拿大本土品质完全一致。
另:就关于中国区域反馈的PROLINE ECO系列的包装与MF工厂网站上不一致的问题说明如下:因为当时新设计了一款PROLINE ECO包装,中国的相关宣传资料就采用了新的包装图片,但新的包装设计并未启用,目前MF在全球销售的PROLINE ECO系列仍采用原包装。我们会协助中国代理商更改相关的包装图片。
感谢中国用户对MF的信任,为了能更好地保护你们的利益,当你的利益受到损害时,可以拨打电话投诉:1.819.395.2332,或发邮件:infofb@color-dynasty.com,我们会第一时间回复处理。