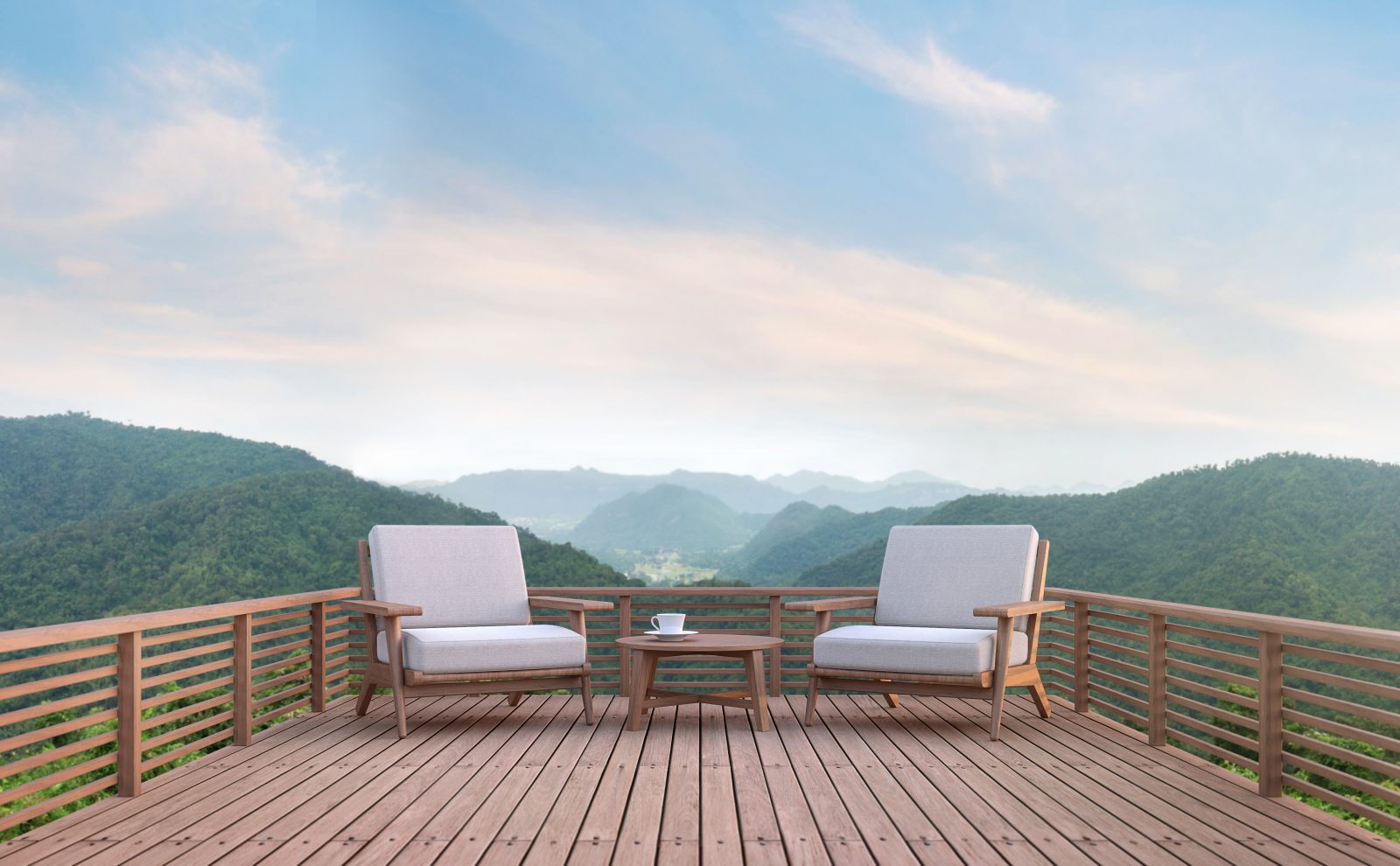 6 Errors to avoid
We have tried it and we have seen it. Following are the most frequent errors made when undertaking a stain project.
Our stain formulas are based on advanced research in wood protection. Protect your surfaces from the weather and restore your woodwork to its former glory. Take a look at our stains and varnishes: peinturesmf.com/stains-and-varnishes/
Find the nearest retailer: peinturesmf.com/retailers/
Error # 1: Sanding before cleaning the surface
Yes, we know, there are many steps for a successful patio. And yes, sometimes it is very tempting to skip the cleaning, however, beware! Sanding prior to washing opens the grain and allows dirt to penetrate… Obviously, it's not dirt that we want to let in, but stain …
To clean the surface to be stained, use a degreaser (T.S.P.) with a mixture of 1-part bleach for 3-part water. Apply the mixture to the surface and let stand for 10 to 20 minutes, scrub with a stiff brush and rinse thoroughly. Let the wood dry for a period of 24 to 48 hours before applying the stain depending on the product used.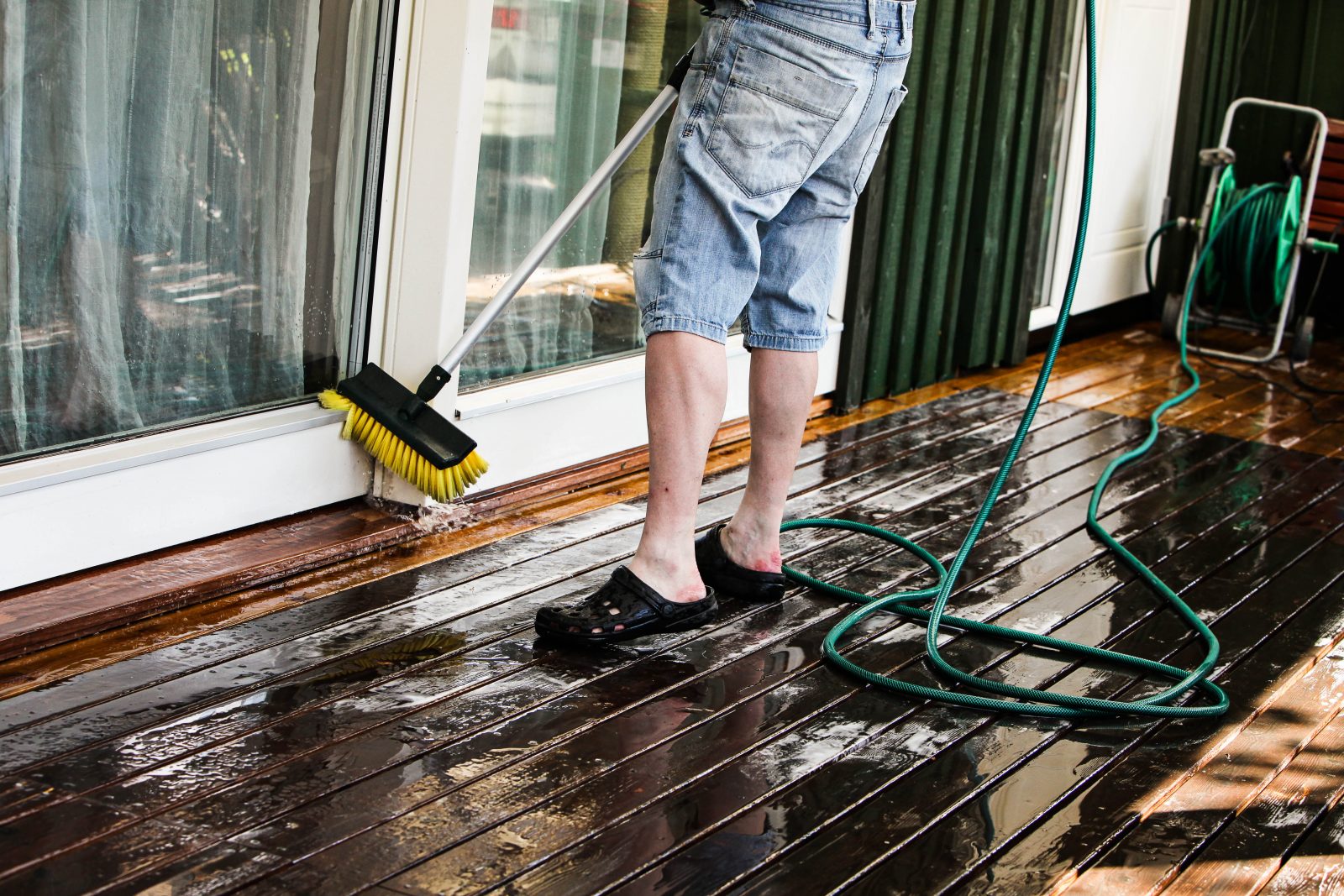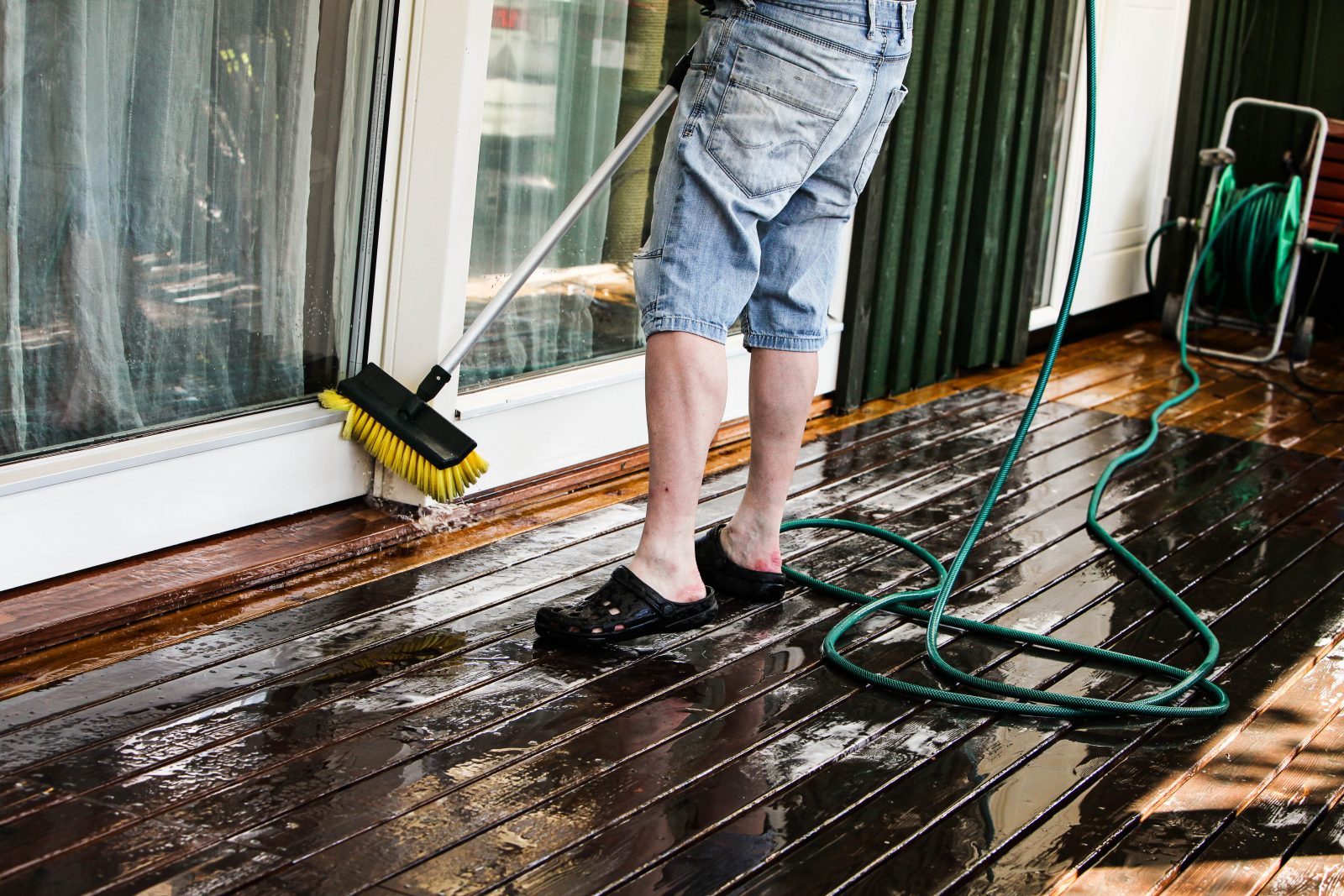 Error # 2: Using Sandpaper too fine for your type of surface
For a horizontal surface, use 60 grit sandpaper. If you choose a finer sandpaper, the wood fibres will not open accordingly.
For a vertical surface, you can use 80 to 100 grit sandpaper. In both situations, ideally use a mechanical sander.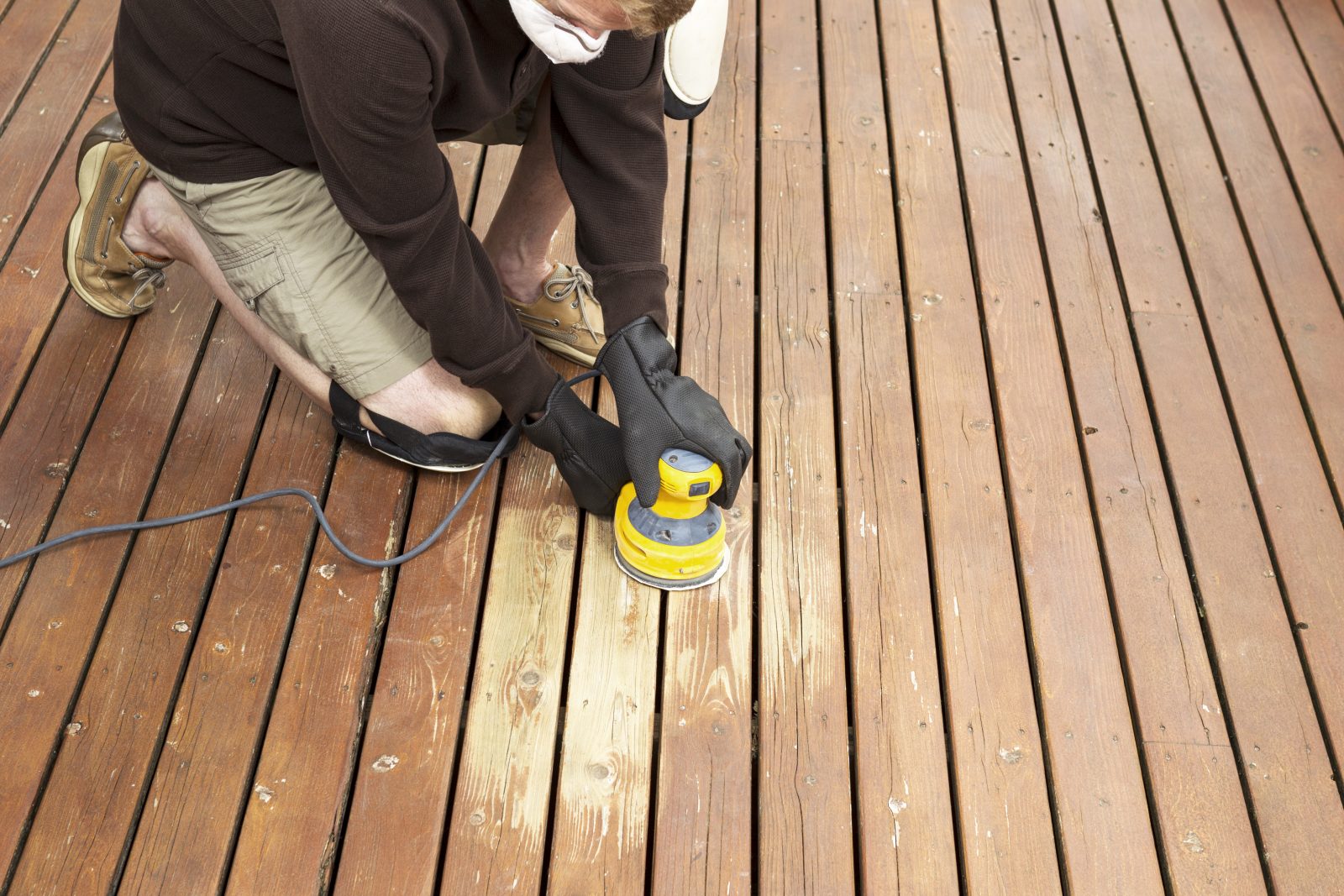 Error # 3: Removing dust from the surface with a pressure washer after sanding
Make sure you never dust the surface with a pressure washer after sanding it as it closes the grain of your wood.
Nobody likes to eat a spoonful of cinnamon, neither does your paint brush. Be sure to dust your surface with a broom or vacuum before staining your wood in order to get a dust free surface.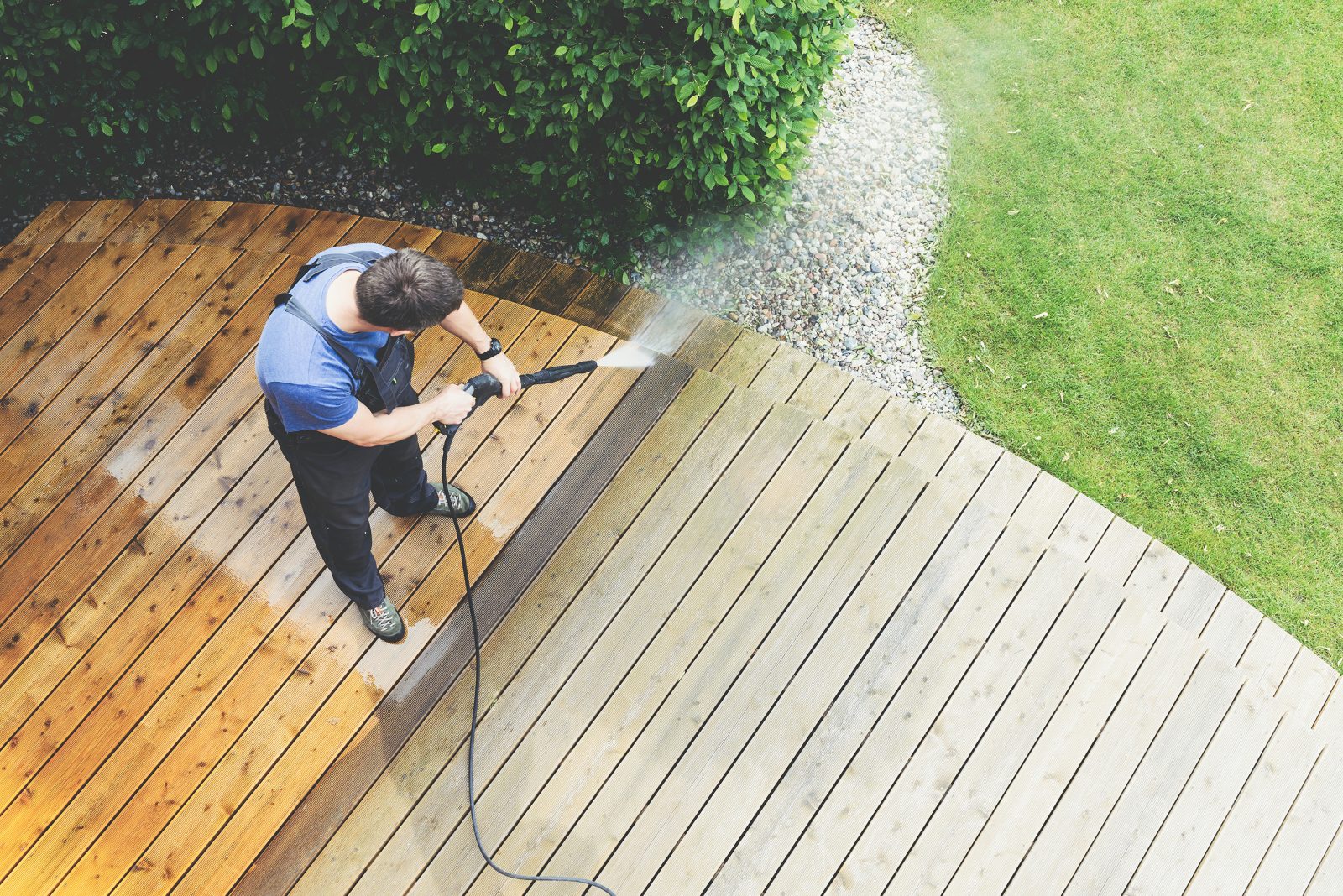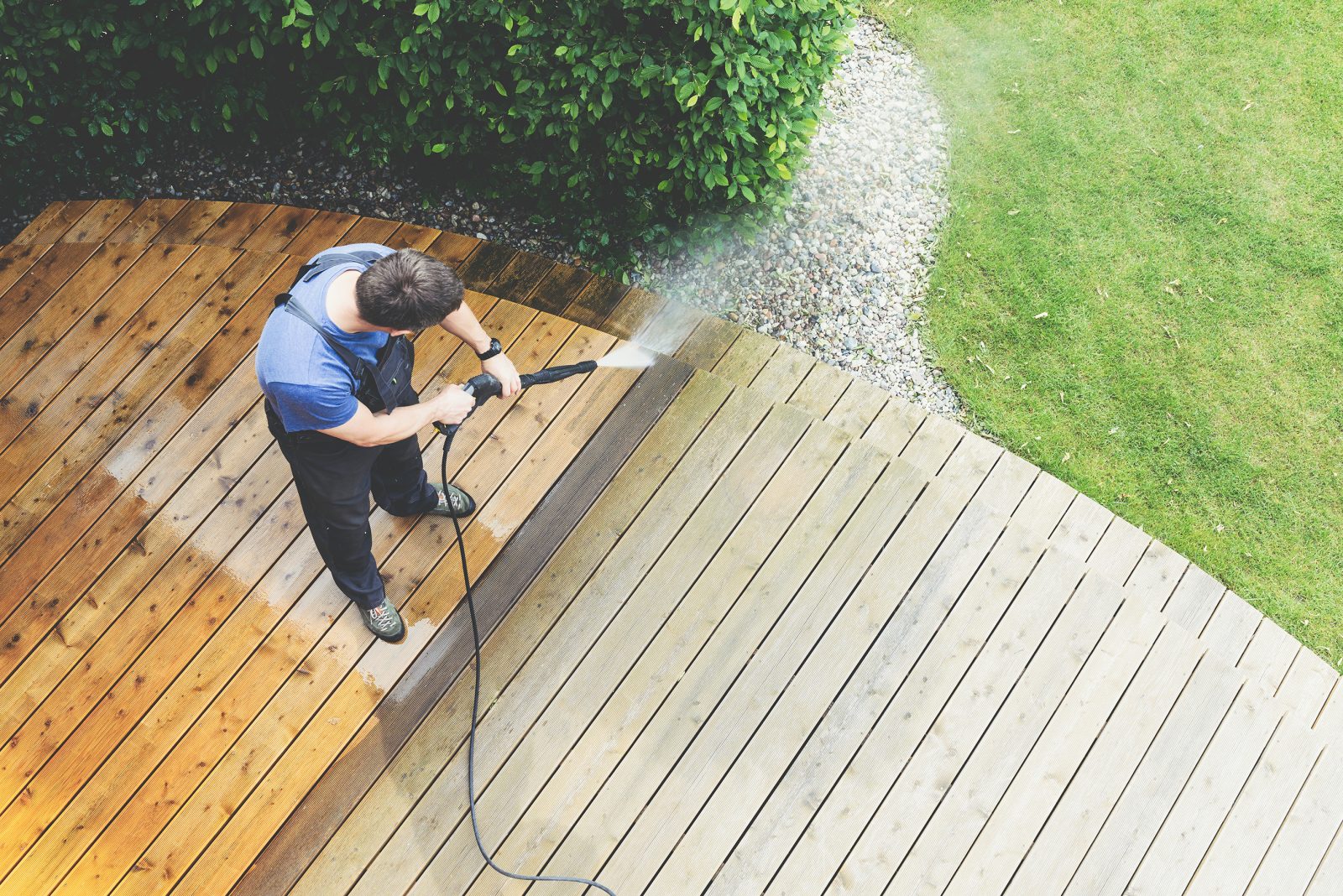 Error # 4: Applying stain when it is less than 10°C or more than 30°C
We suspect that your nickname isn't Mother Nature, but still try to check out your favourite weather site before starting your project. Beware of big gray clouds and of extreme sunshine. When it comes time to staining your patio, fluffy white clouds are your best allies.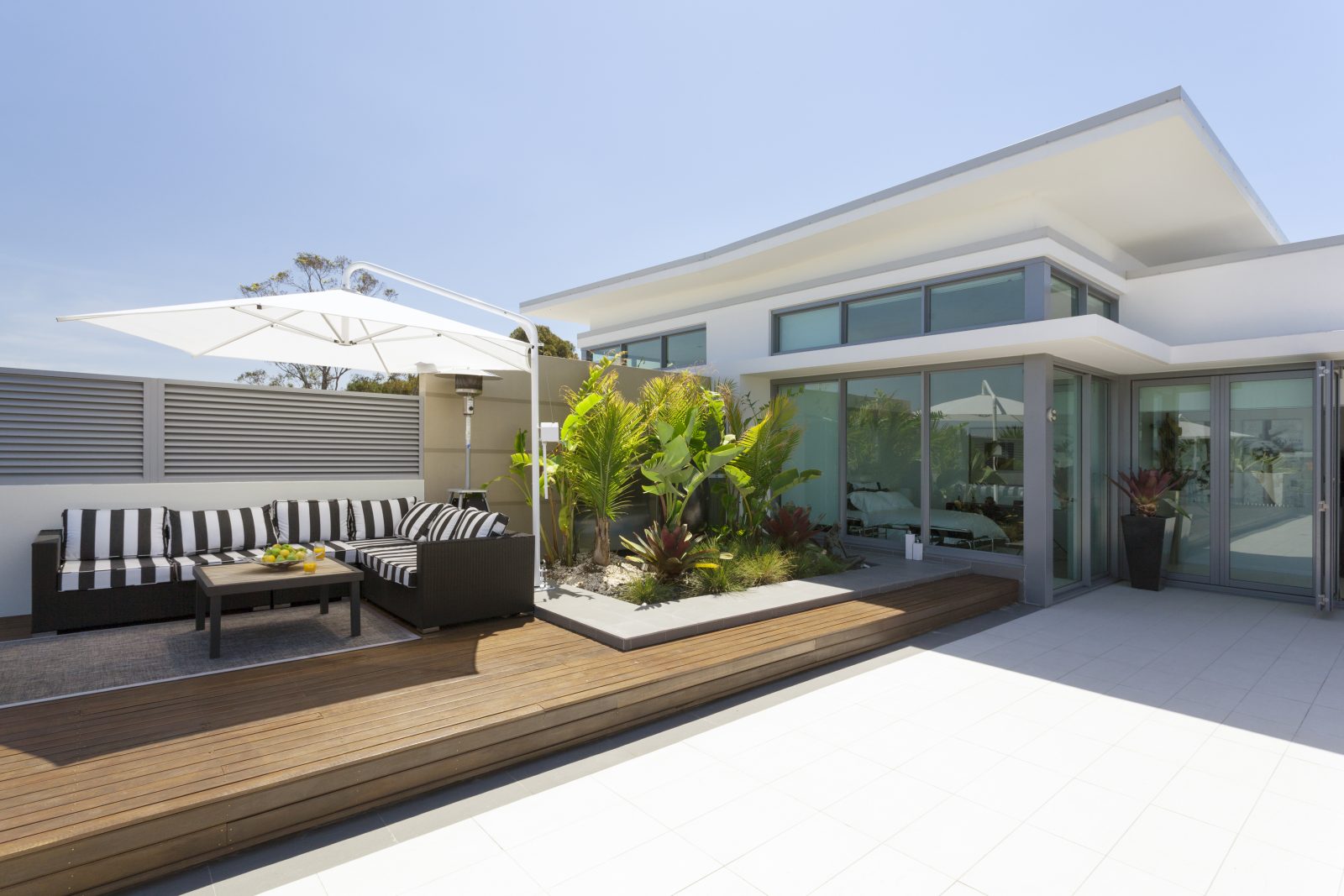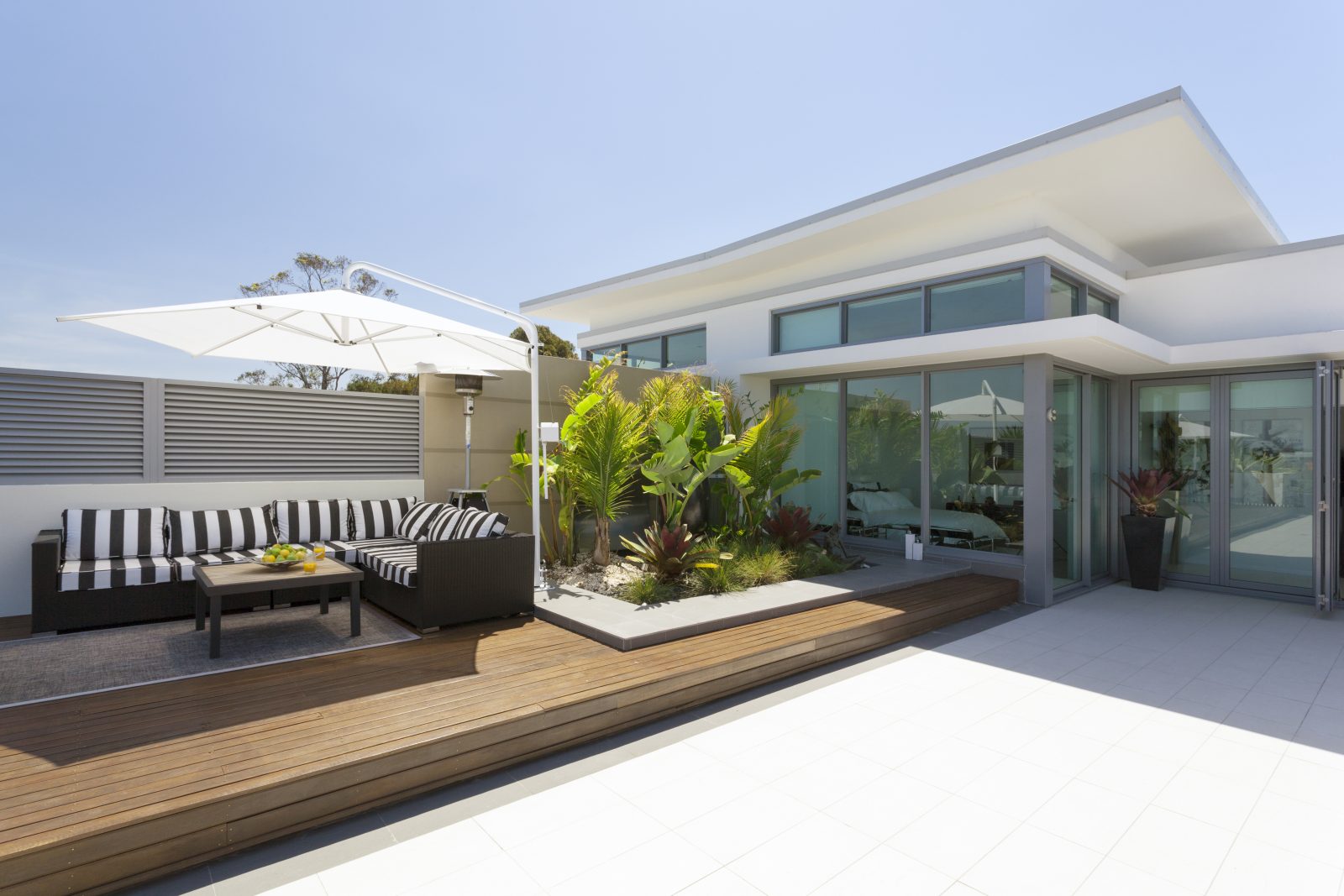 Error # 5: Staining in the rain
Water diluted stain costs less but in the long run, you have to start all over again as soon as you're done. Make sure you do not apply stain on wood with high humidity level (above 12 % content). Wait more or less 48 hours after the rain before starting your project to allow your wood to find a suitable humidity level.
Plan for a minimum of 24 hours of rain delay following the application of your stain. Consult the technical data sheet of our products to know the ideal drying time between each coat.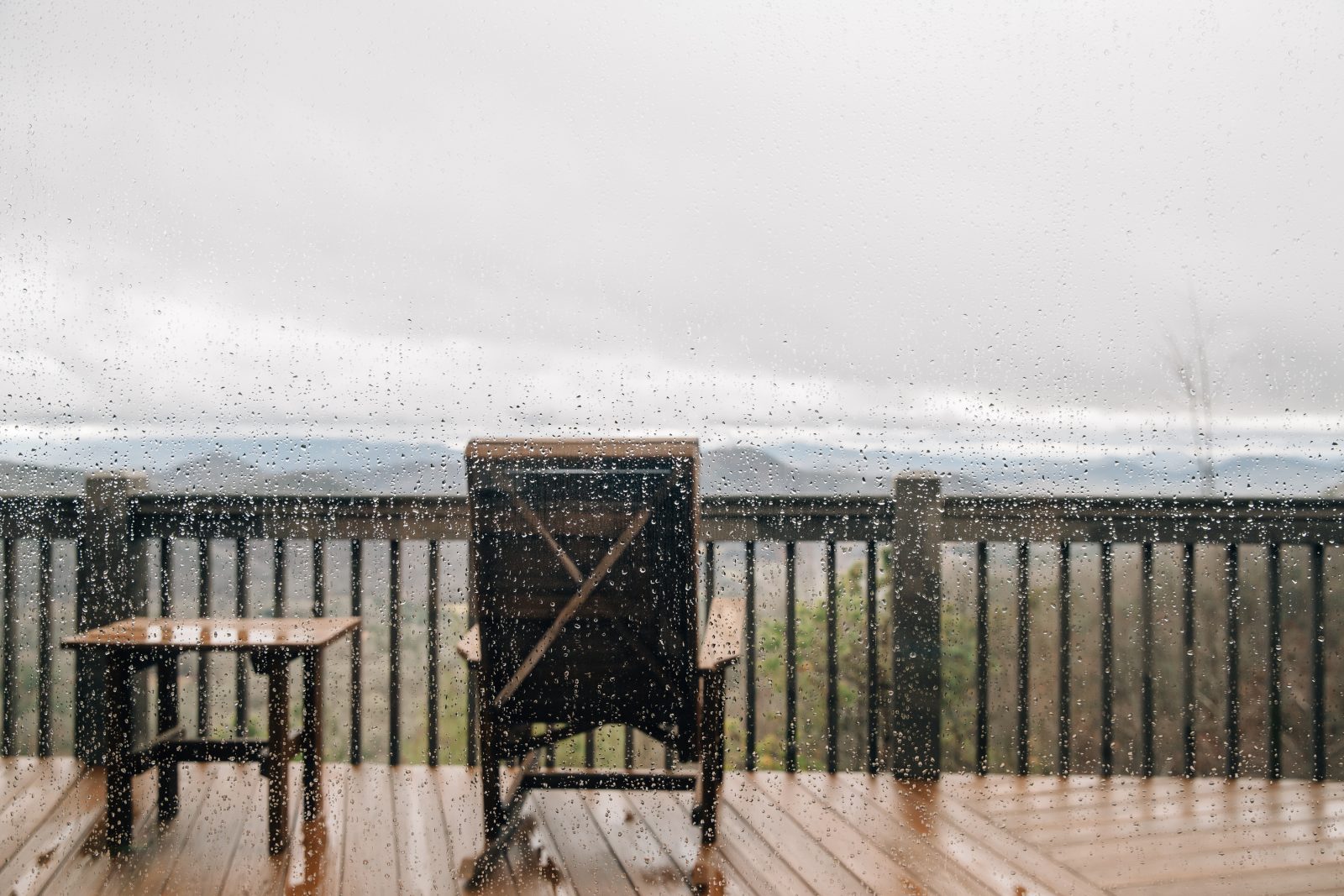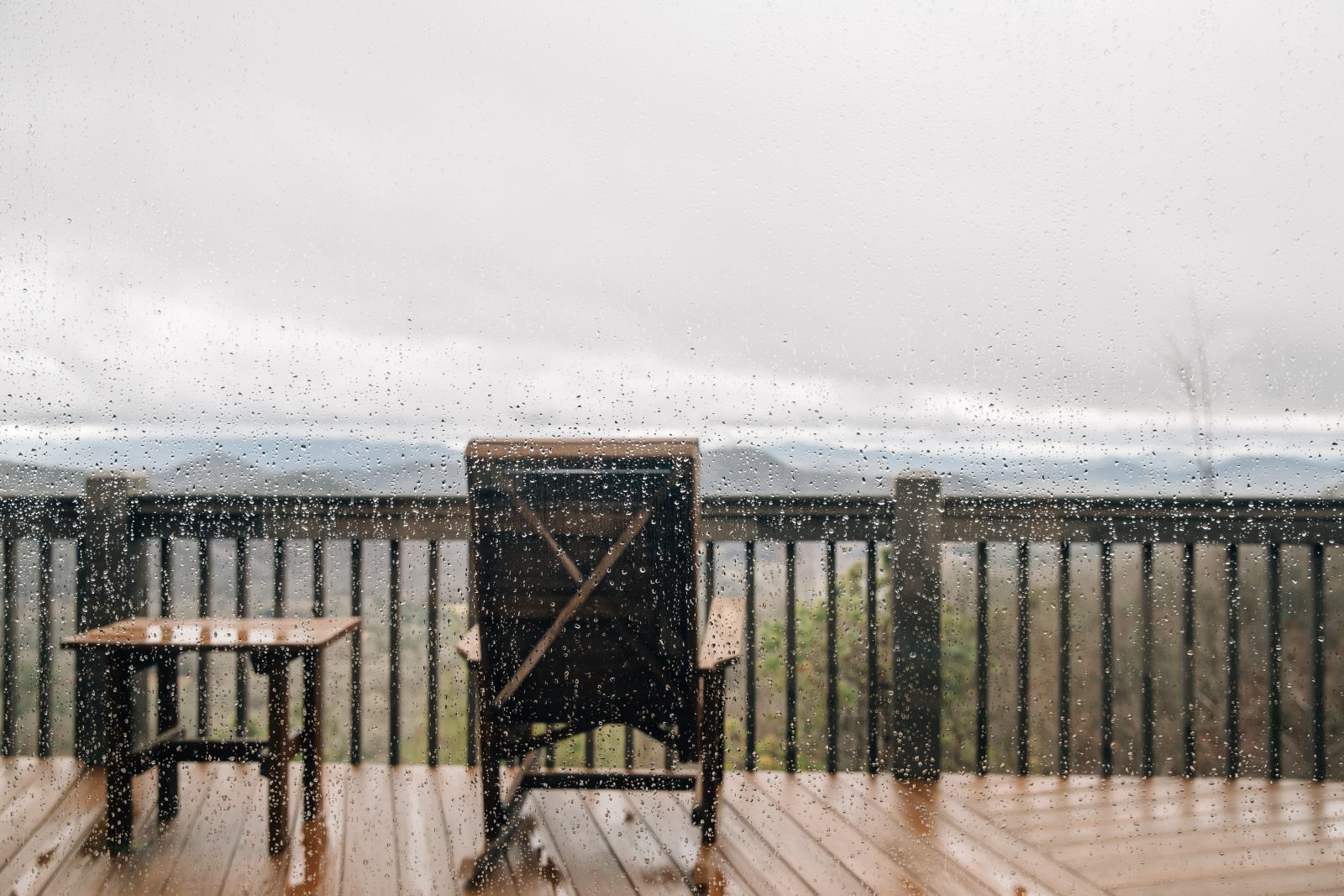 Error # 6: Appling stain with a paint roller
Applying the first coat with a paint brush will ensure proper penetration of the stain and favor good adhesion. Nothing is more efficient than a good paint brush. The paint brush bristles will also allow to fill in the gaps and imperfections for a better penetration and better finish!
In addition, the roll tends to create air in the stain which affects the penetration of the product.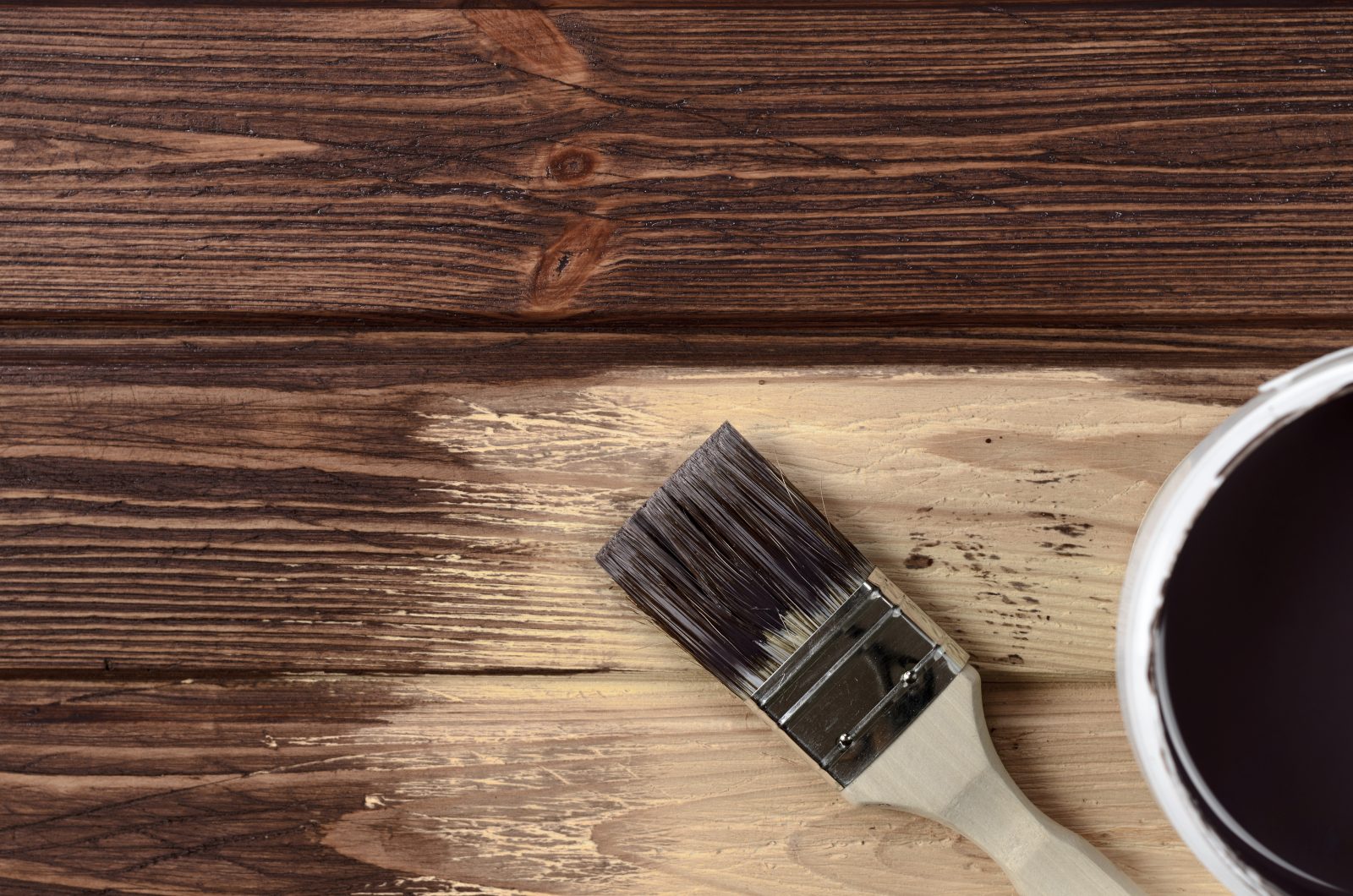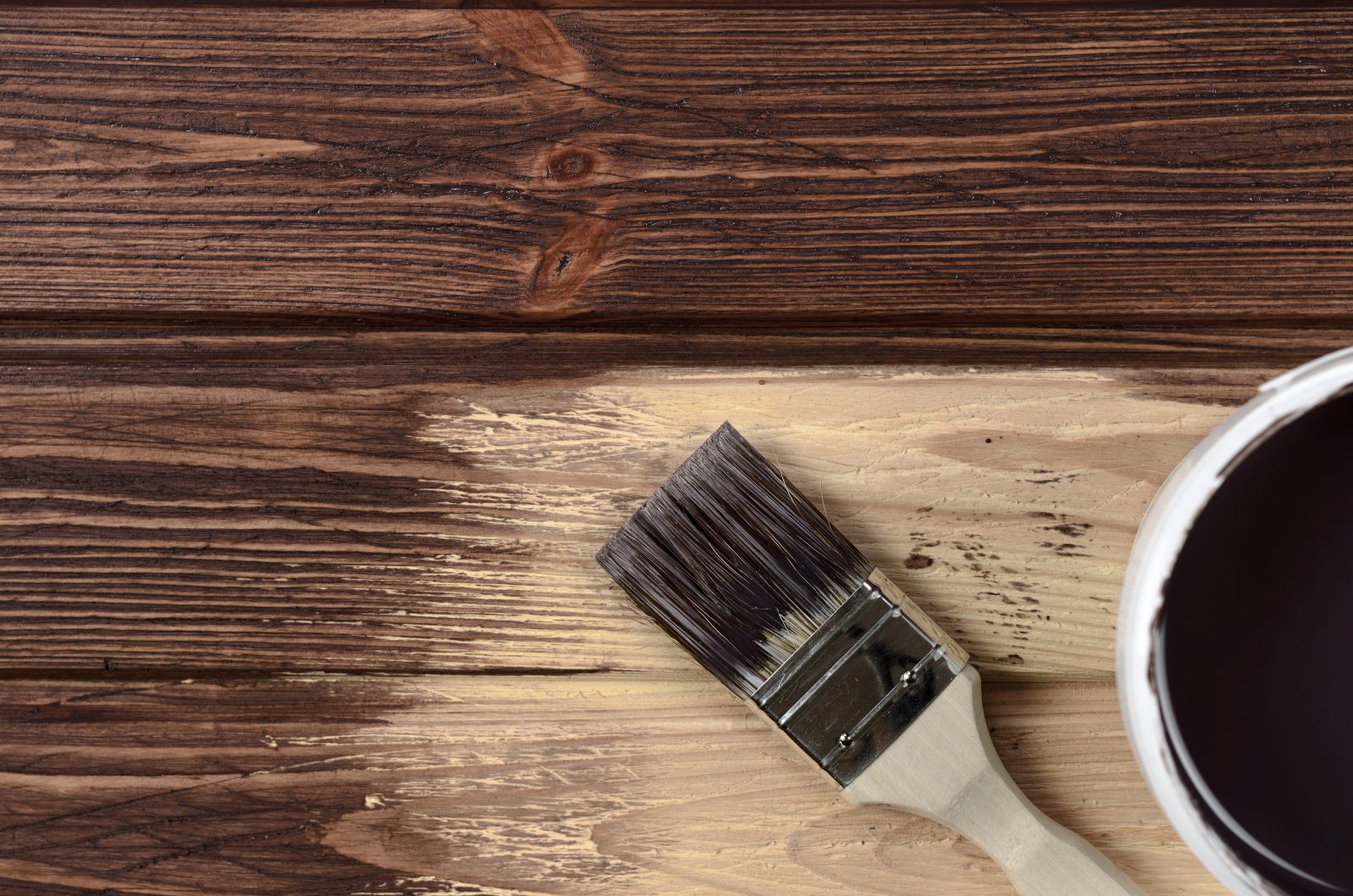 It's now time to enjoy a nice cocktail on your new terrace!