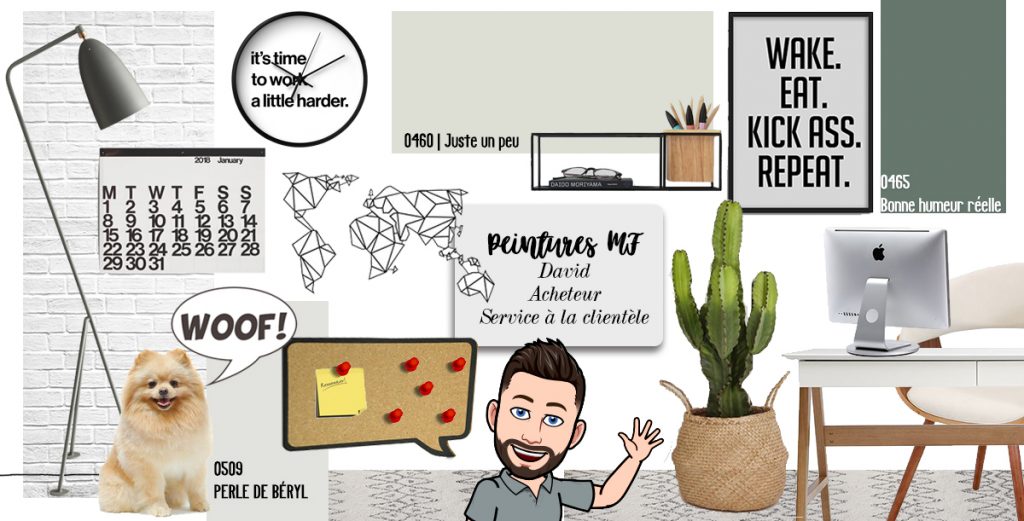 Mood Board: David, our purchasing manager is ready to come back to the office after his summer vacation. His choice of colours for a perfect working environment:
• 0465 – Earthen Cheer
• 0460 – Just a Little
• 0509 – Beryl Pearl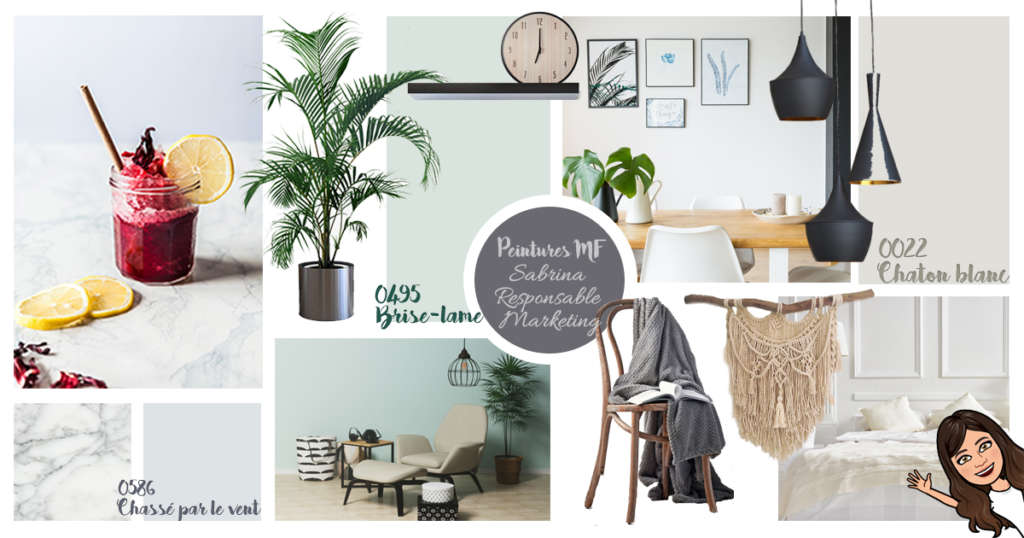 Take a look at our marketing coordinator's Mood Board! Her bohemian chic decor welcomes the return of the #macramé!
• Wind Blown – 0586
• Breakwaters – 0495
• White Kitten – 0022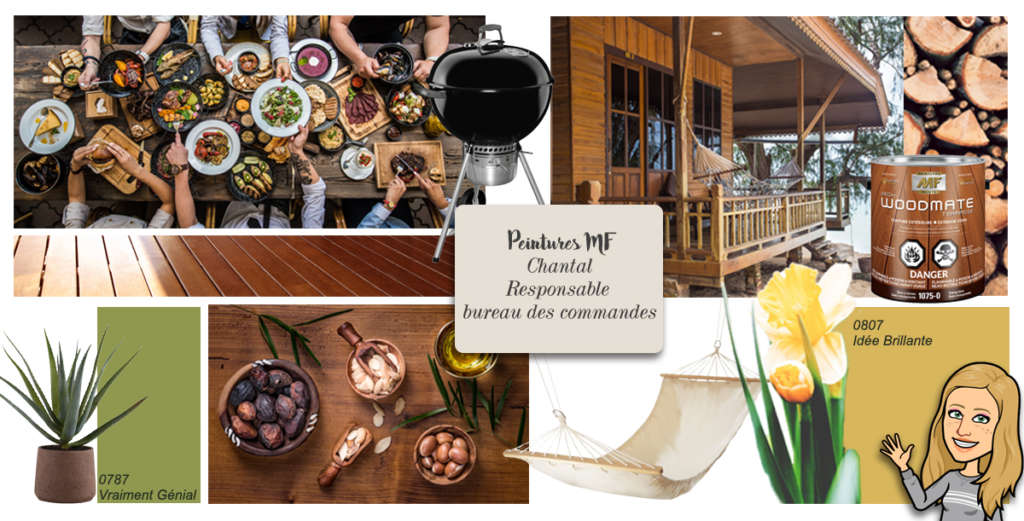 Chantal, our order desk manager, shares her BBQ Mood Board with us! She's thinking about revamping her deck before the summer season. What a good coincidence, our stains are currently on promotion! Chantal recommends two very bold colours:
• Totally Cool 0787
• Bright Idea 0807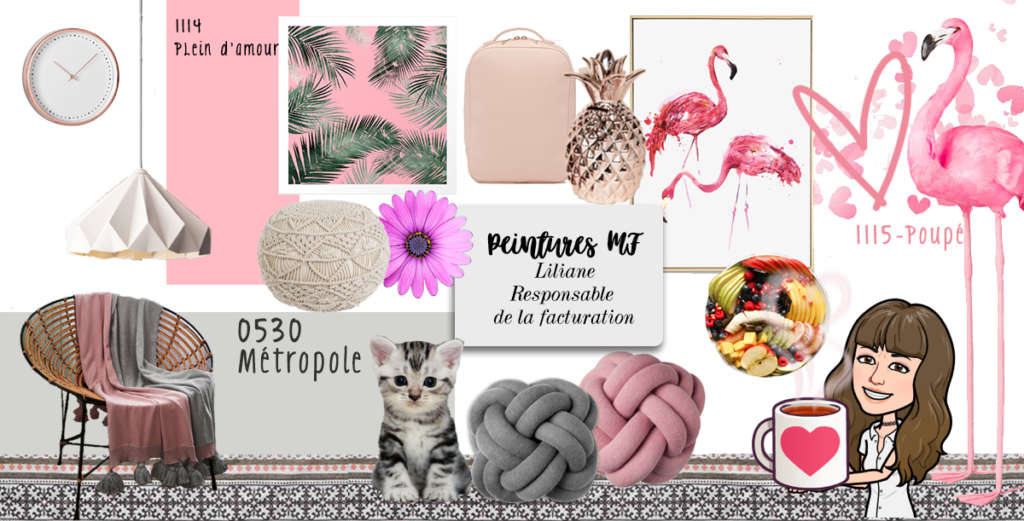 Liliane, our Billing Manager loves pink! Her colour selection for her Mood Board:
• 1114 – A Lot of Love
• 0530 – Metro
• 1115 – Dollie
We can find a tropical pattern with flamingos and pineapples, symbol of hospitality and luxury!