Proline Eco 7242
Velvet
Zero VOC ultra hide acrylic latex paint for indoor use.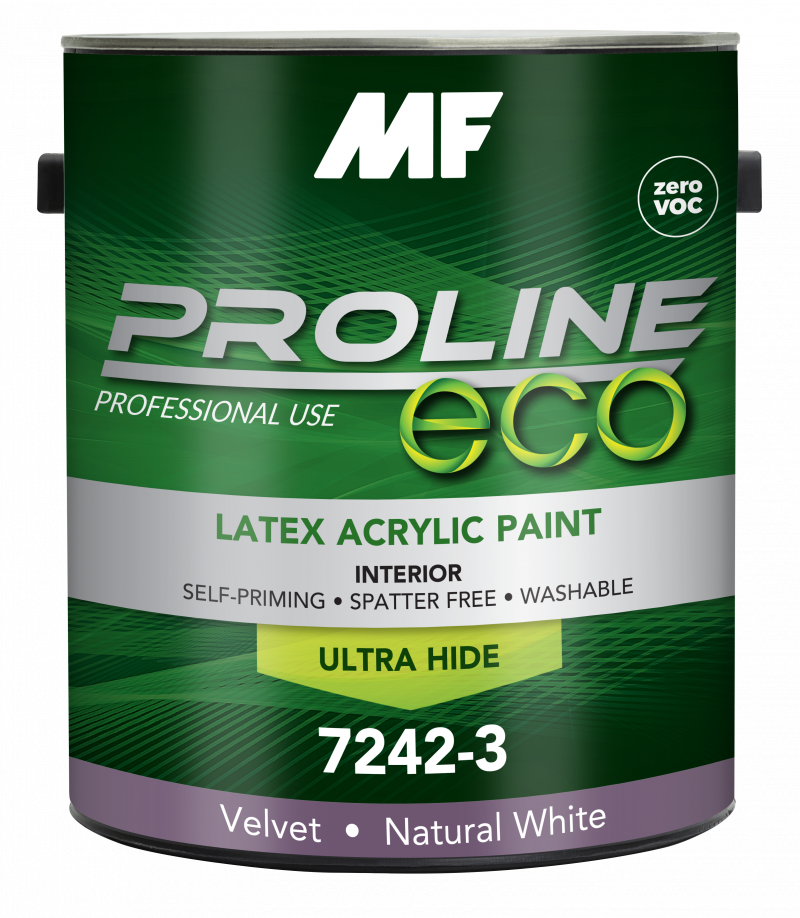 This paint is applicable to interior surfaces. Proline Eco 7242 is self-priming and can be applied directly onto porous surfaces that haven't been primed. It is recommended for drywall, concrete, galvanized metal, aluminum, masonry, cement, and wood. It must be applied to properly prepared metal surfaces.
Exceptional hiding properties
Hide most surfaces with two coats or less
Can easily be cleaned with lukewarm soapy water
Can easily be sanded after a 4 hour drying time without overloading the sanding paper
Ideal for LEED projects
Check availability at your retailer.
What kind of mood do you want to create?
Our experienced and dedicated professionals are always ready to answer your questions and to recommend the best products for your needs.
Get inspired