Proline Eco 7050
Ceiling Flat Self-priming
Latex acrylic self-priming zero VOC ceiling flat for indoor use.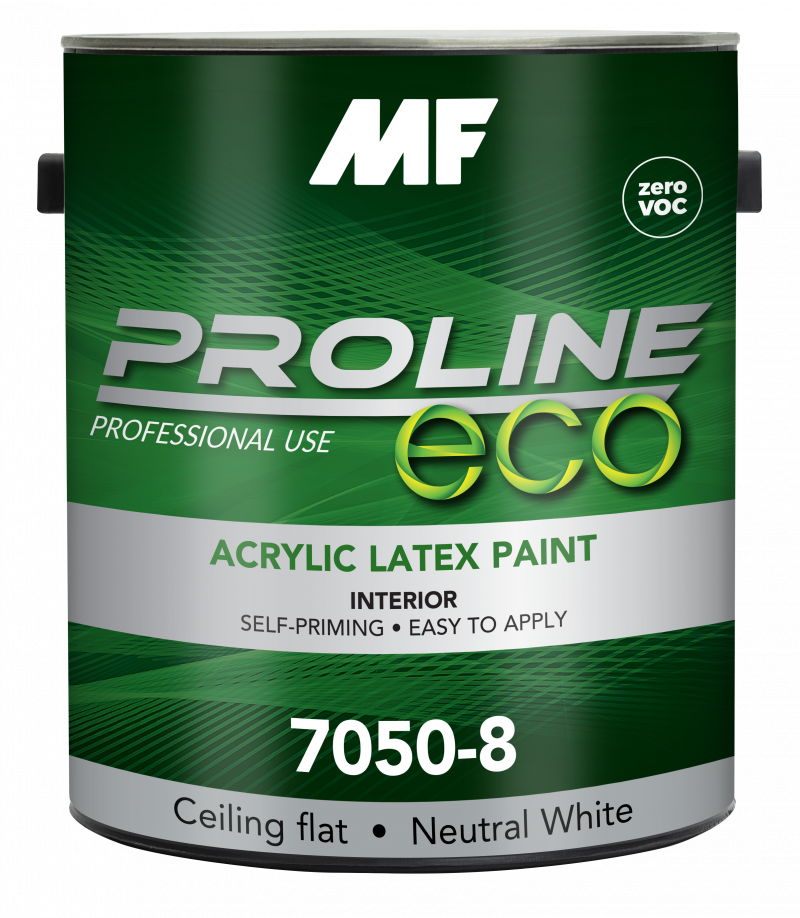 Recommended for ceilings on which a flat finish is required.
MPI certified category #143
Ideal for LEED projects
Allows to paint and prime new drywall at once.
Easy to apply, without splashing and dries quickly
Check availability at your retailer.
What kind of mood do you want to create?
Our experienced and dedicated professionals are always ready to answer your questions and to recommend the best products for your needs.
Get inspired