Proline Eco 7040
Satin
High quality Zero VOC paint 100% acrylic resin, water based.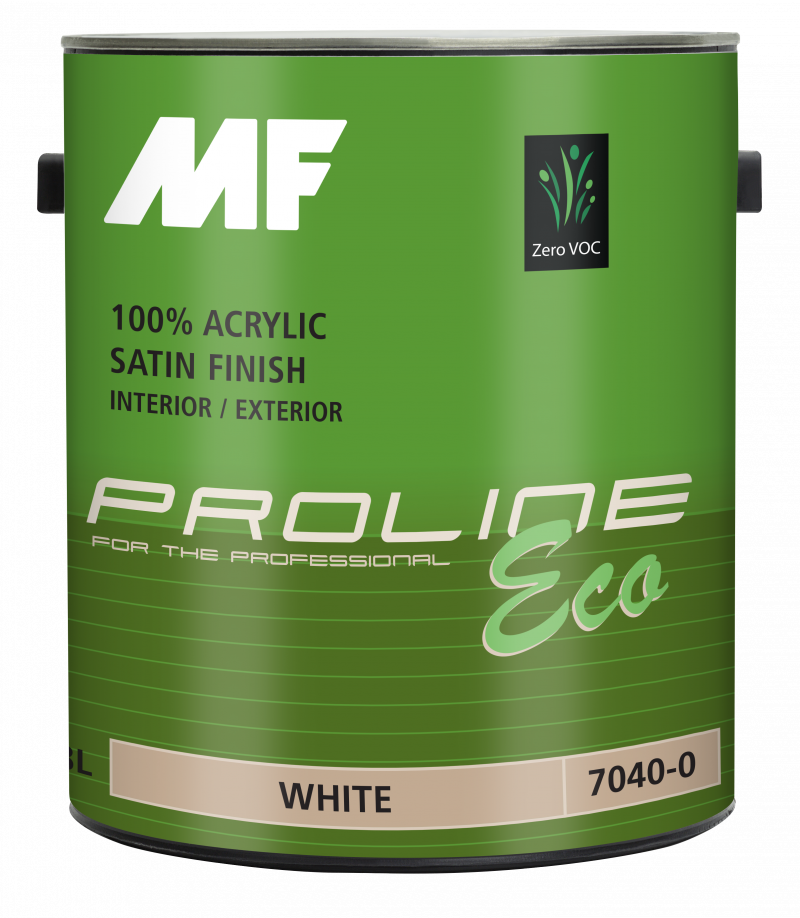 Cette peinture est idéale pour les projets certifiés LEED ou tout autre projet où une peinture sans COV est requise. Elle peut être utilisée sur des surfaces neuves ou déjà peintes pour des travaux commerciaux, institutionnels et résidentiels.
It is ideal for LEED projects or any other projects requiring Zero VOC paints.
Approuved MPI category #144
During the work, minimal protection is required for baseboards and flooring.
It is made with a fungicide that will delay the growth of mold.
Proline Eco 7040 has excellent resistance to cleaning with lukewarm water and mild soap. It will retain its sheen and its colour for a long time.
Check availability at your retailer.
What kind of mood do you want to create?
Our experienced and dedicated professionals are always ready to answer your questions and to recommend the best products for your needs.
Get inspired