Summum 3100
Satin
Zero VOC 100% acrylic paint fortified with silicone epoxy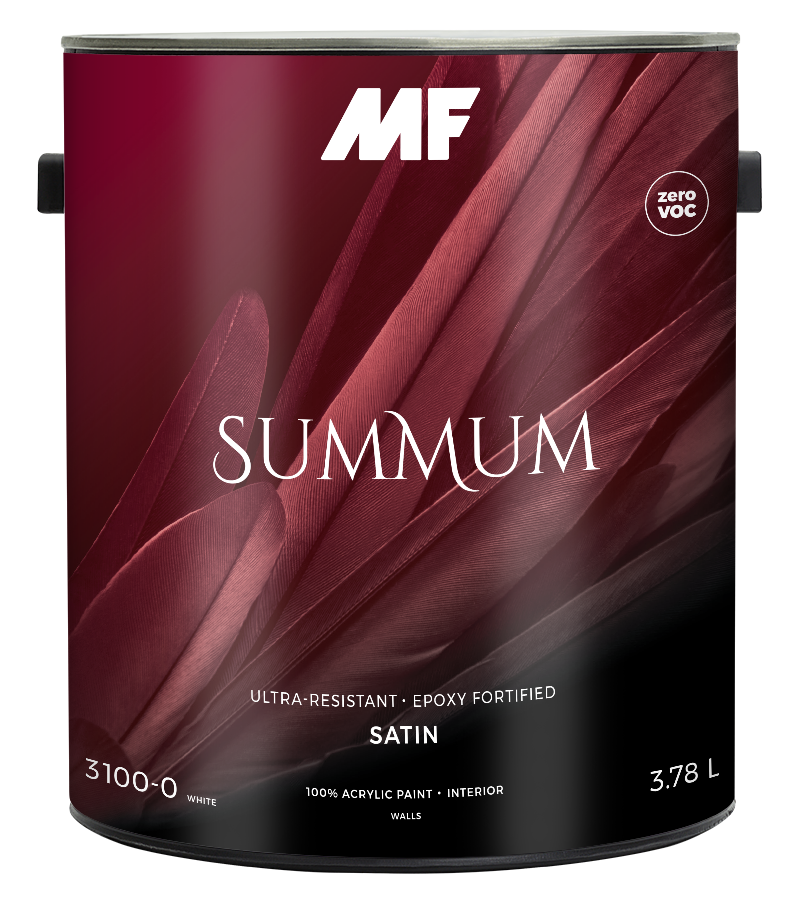 This paint is applicable on interior surfaces. It is recommended for drywall, wood, cement walls as well as concrete blocks. Its addition of siliconized epoxy offers exceptional resistance for easy cleaning. This characteristic allows Summum 3100 to be applied in high traffic areas requiring frequent cleaning.
Ideal for LEED projects or any project requiring Zero VOC painting
Provides an extremely soft and smooth finish
Conceals brush and roller strokes
Reaches its full cure only 15 days after the application
Provides an excellent resistance to antibacterial cleaners
Delay the proliferation of mould.
Check availability at your retailer.
What kind of mood do you want to create?
Our experienced and dedicated professionals are always ready to answer your questions and to recommend the best products for your needs.
Get inspired