Summum 3670
Ultra Flat
Zero VOC acrylic latex paint of superior quality for indoor use.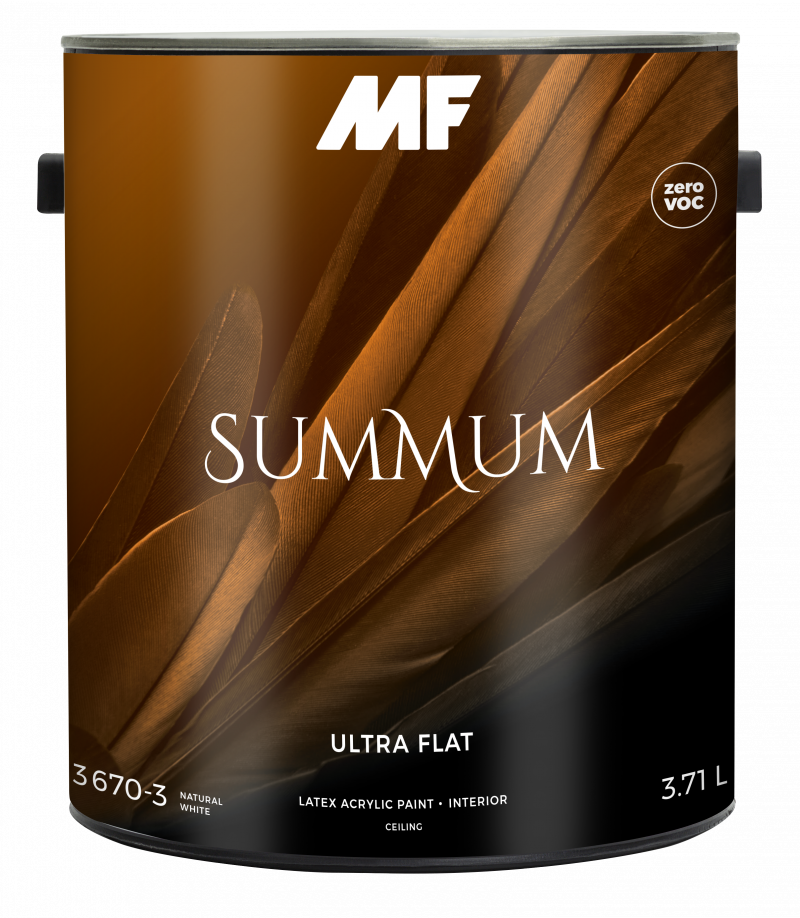 It is recommended for ceilings. Its ultra-flat finish provides an attenuated gloss on required surfaces and is ideal for open rooms and/or rooms with multiple windows.
Ideal for LEED projects or any other projects requiring Zero VOC paints.
Does not require the use of a primer sealer on new drywall.
Will hide most surfaces with two coats or less.
Conceal surface imperfections with its ultra-flat finish.
Exceptional levelling and very smooth finish.
Check availability at your retailer.
What kind of mood do you want to create?
Our experienced and dedicated professionals are always ready to answer your questions and to recommend the best products for your needs.
Get inspired