Colour of the year 2020
Yellow is a primary colour that is usually associated with the summer season and the sun. With its bright and lively tone, it represents joy, power and celebration.
Our colour of the year 2020, Lioness #0864, ​​may seem extravagant at first glance, but do not let yourself be intimidated by this shade of ochre yellow. Mélanie Gervais, an interior designer at Déco Maison in Repentigny, offers several decoration advices to integrate this colour in your home.
Lioness at work
At work and at home, stimulating colours like yellow encourage creativity and push the imagination limits. What's better than letting an extra energy source into the office?
Go for our 2020 colour of the year, Lioness, to add a touch of yellow to your workspace. You can paint a yellow shape on a white wall, arrange it with a dark colour or add funky yellow accessories.
P.S. For those who are fed up with work, yellow also acts as an antidepressant.

Lioness in the kitchen
The kitchen is a very dynamic place where fun get-togethers take place. If you want to bring more light to this room, Lioness is what you need! Our colour of the year has the advantage of enlarging and brightening small rooms, especially if they are oriented towards the north.
You can use this colour to give your kitchen island a second life, change the backsplash or repaint the chairs. Yellow chairs are very popular and they can easily be found in furniture stores. For a cheaper and more environmentally friendly alternative, paint the chairs you already have at home.
P.S. The yellow Lioness backsplash perfectly camouflages mustard stains!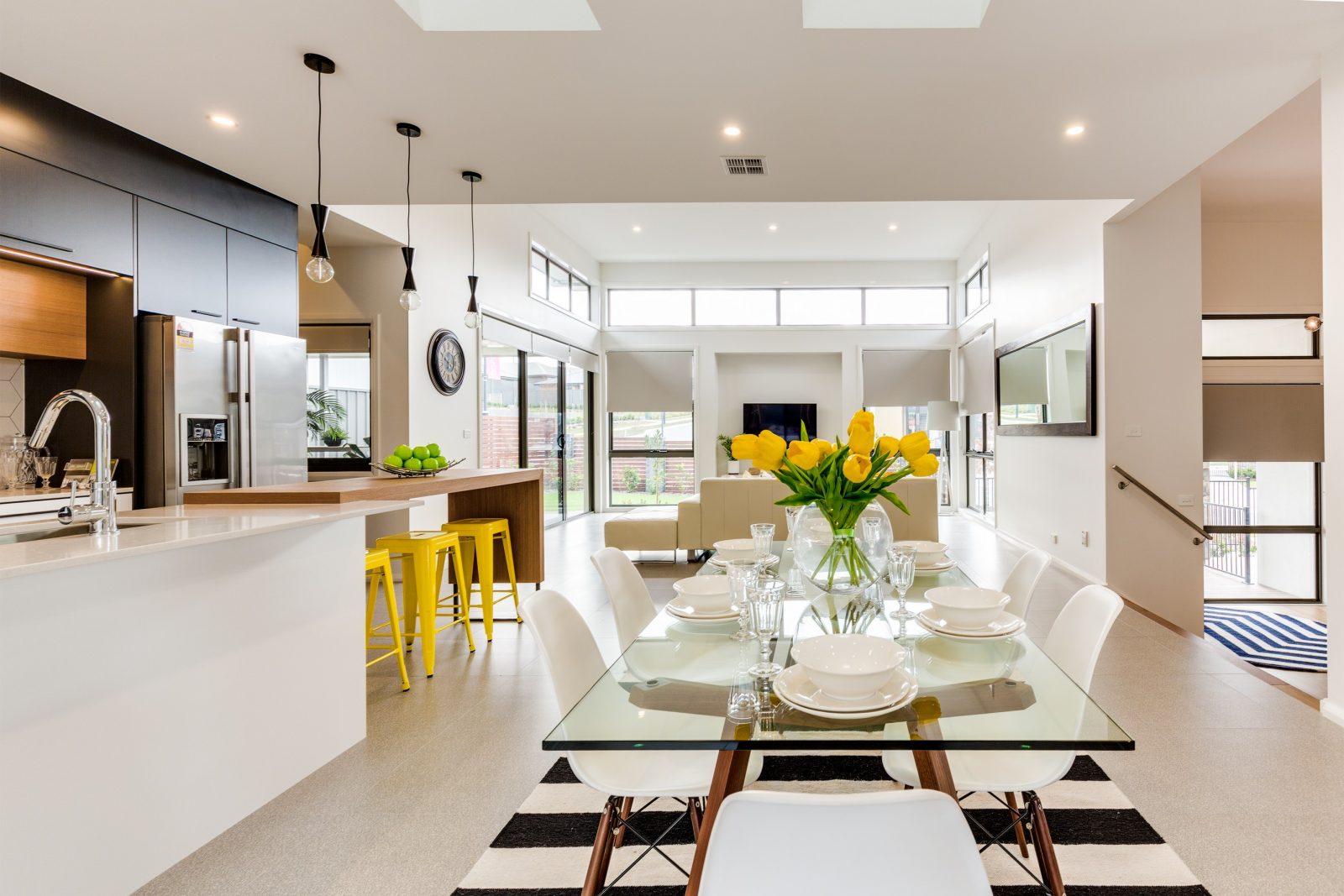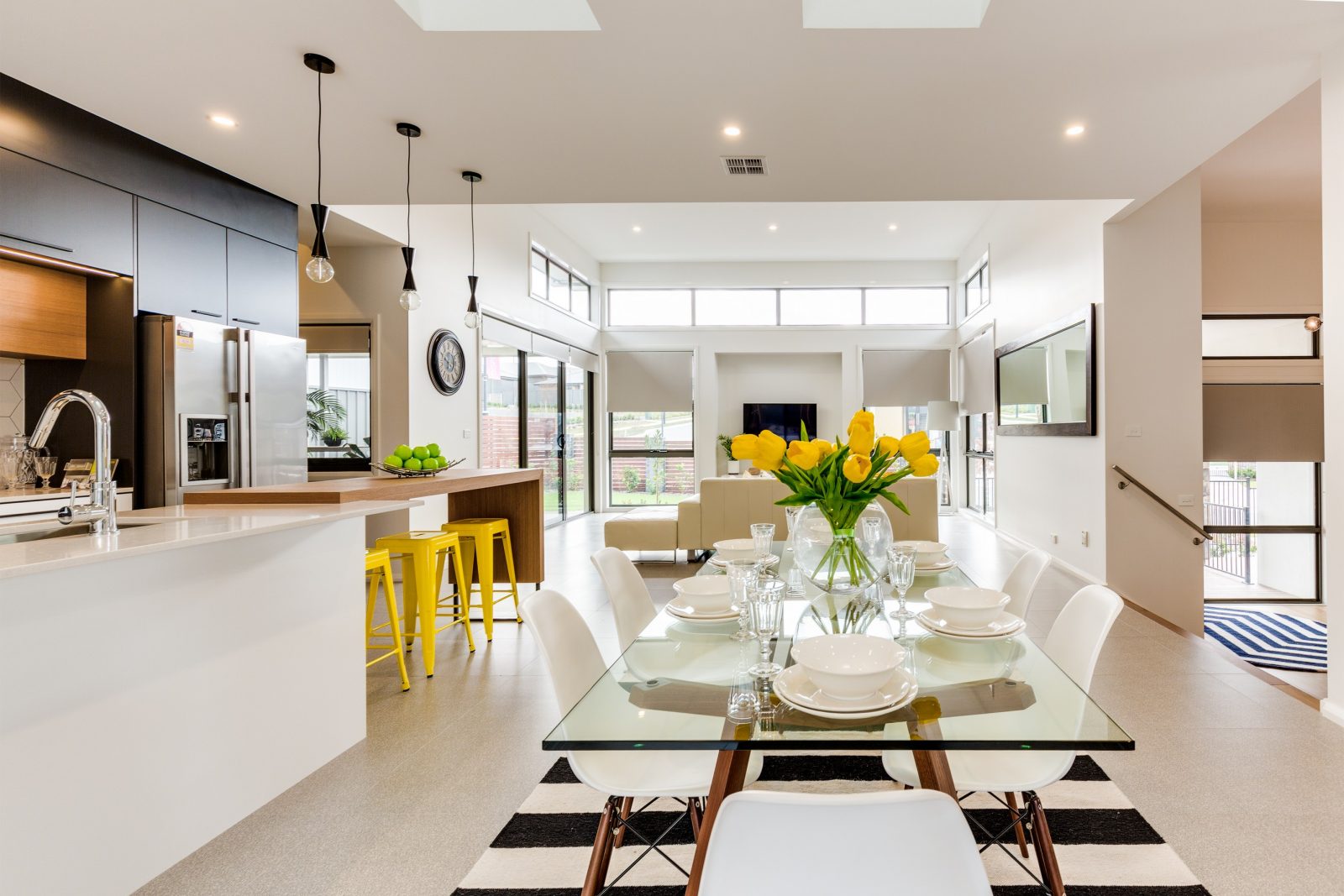 Lioness in the bathroom
Since yellow is considered a warm colour, it is perfect for rooms with a colder feel such as the bathroom.
P.S. If our colour of the year 2020 is not for you, you can simply add a little yellow duck on the edge of your bath and voila!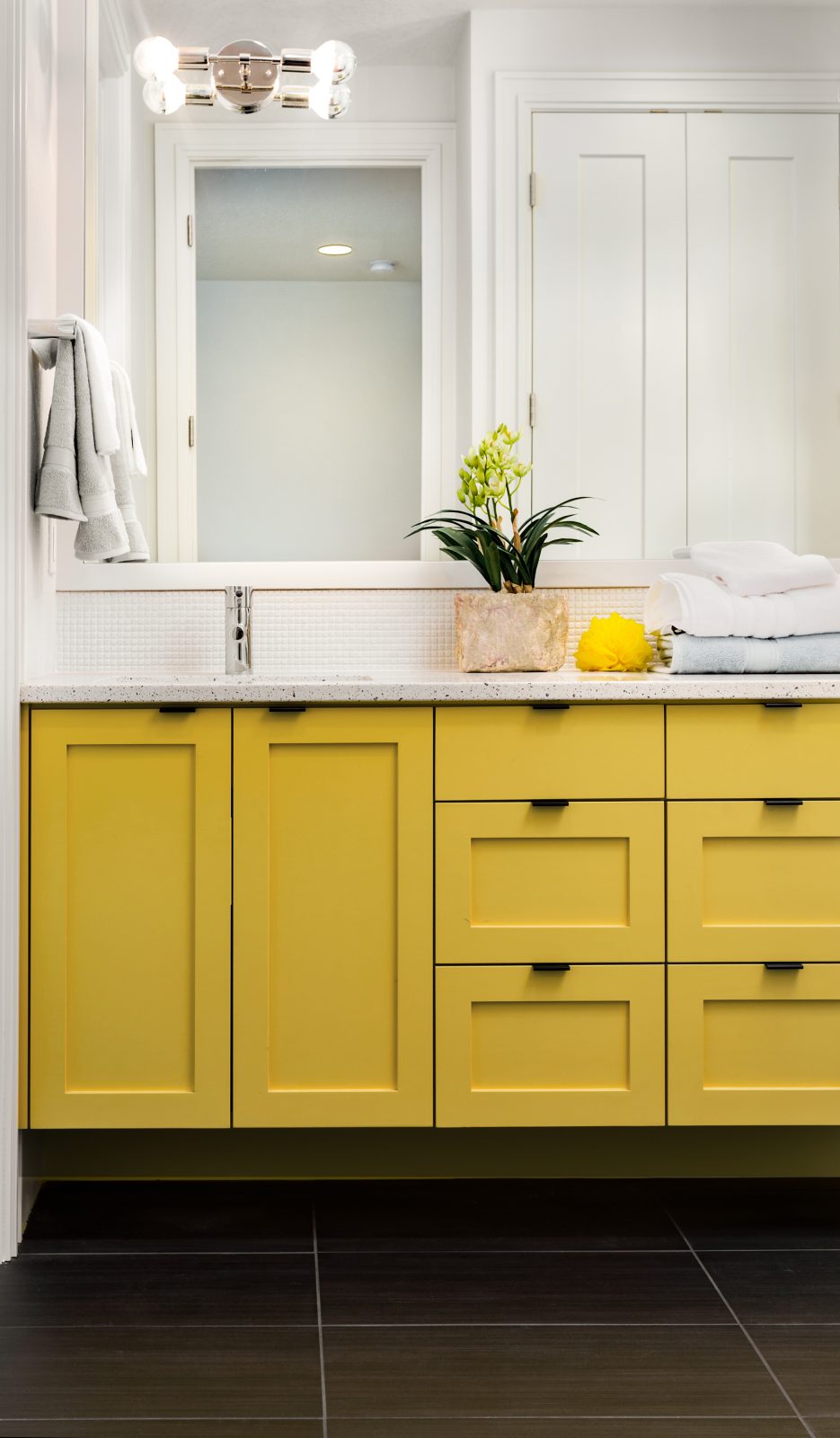 Lioness and doors
A painted door is pretty, regardless of the colour chosen. As yellow is a joyful and welcoming colour, it is very popular at the entrance of the house. Check our Pinterest account for more inspiration.
P.S. Do not paint your front door yellow if you do not like having people over, if you do not give candy on Halloween or if you do not like scouts.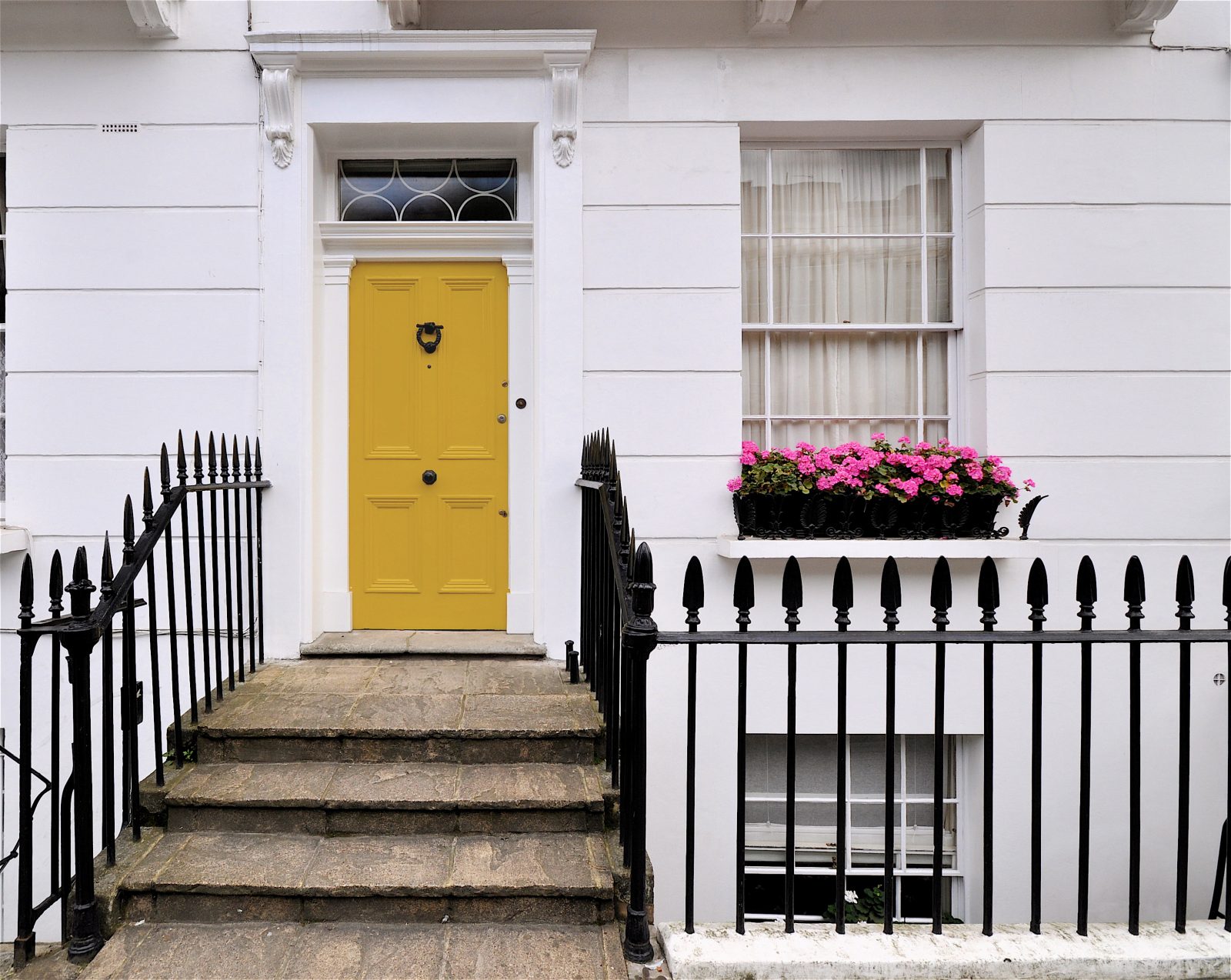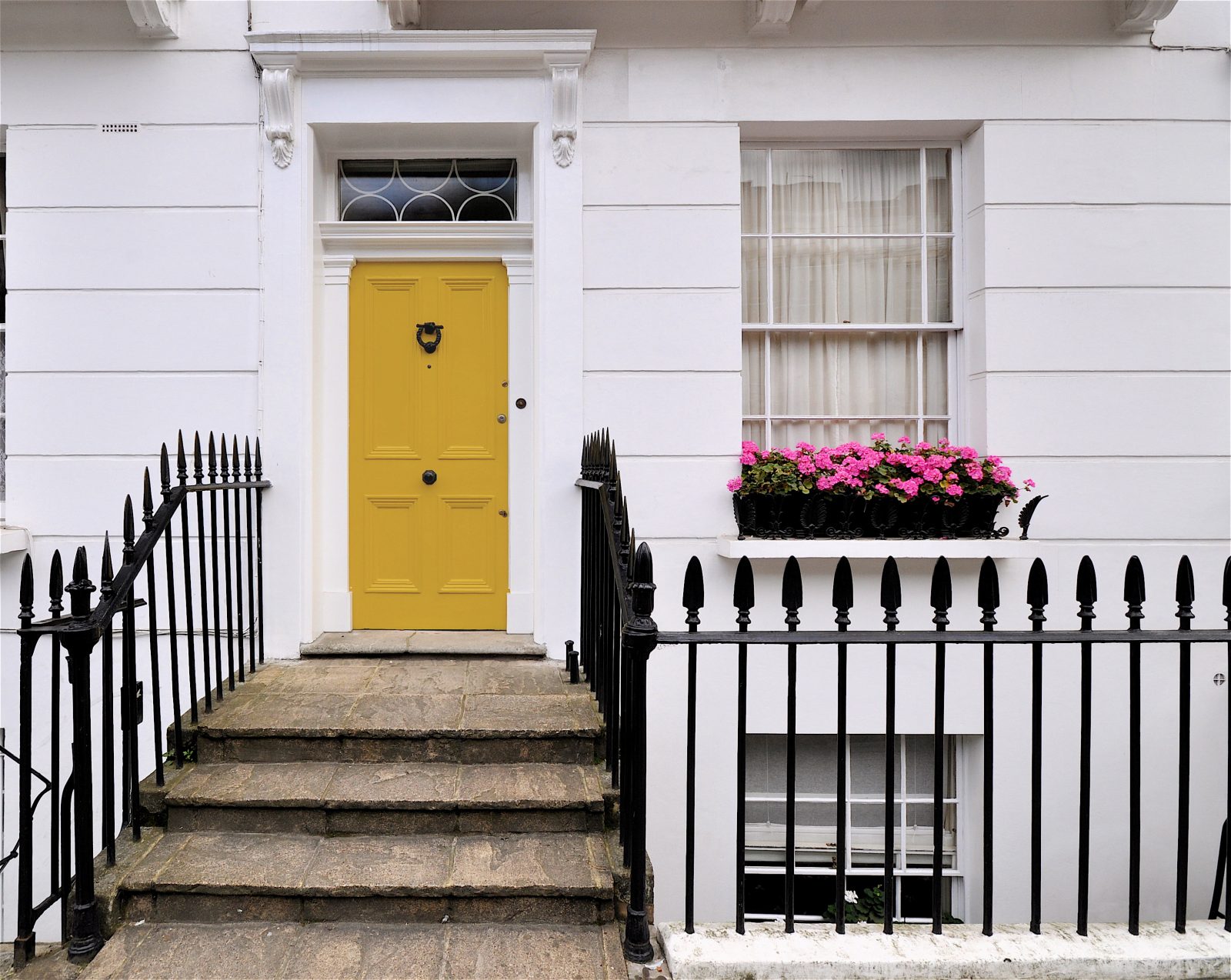 Stylish Lioness
As Lioness is a very imposing colour, it is possible to wonder with what shade to match it. Yet, while it may seem unlikely, yellow Lioness can easily be matched with many colours. It gives the perfect touch to neutral colours such as white and light grey..
It is suitable for many styles, whether Scandinavian, industrial, classic chic, eclectic or even modern.
P.S. My colour-blind neighbour managed to arrange this colour without the help of anyone. Amazing don't you think?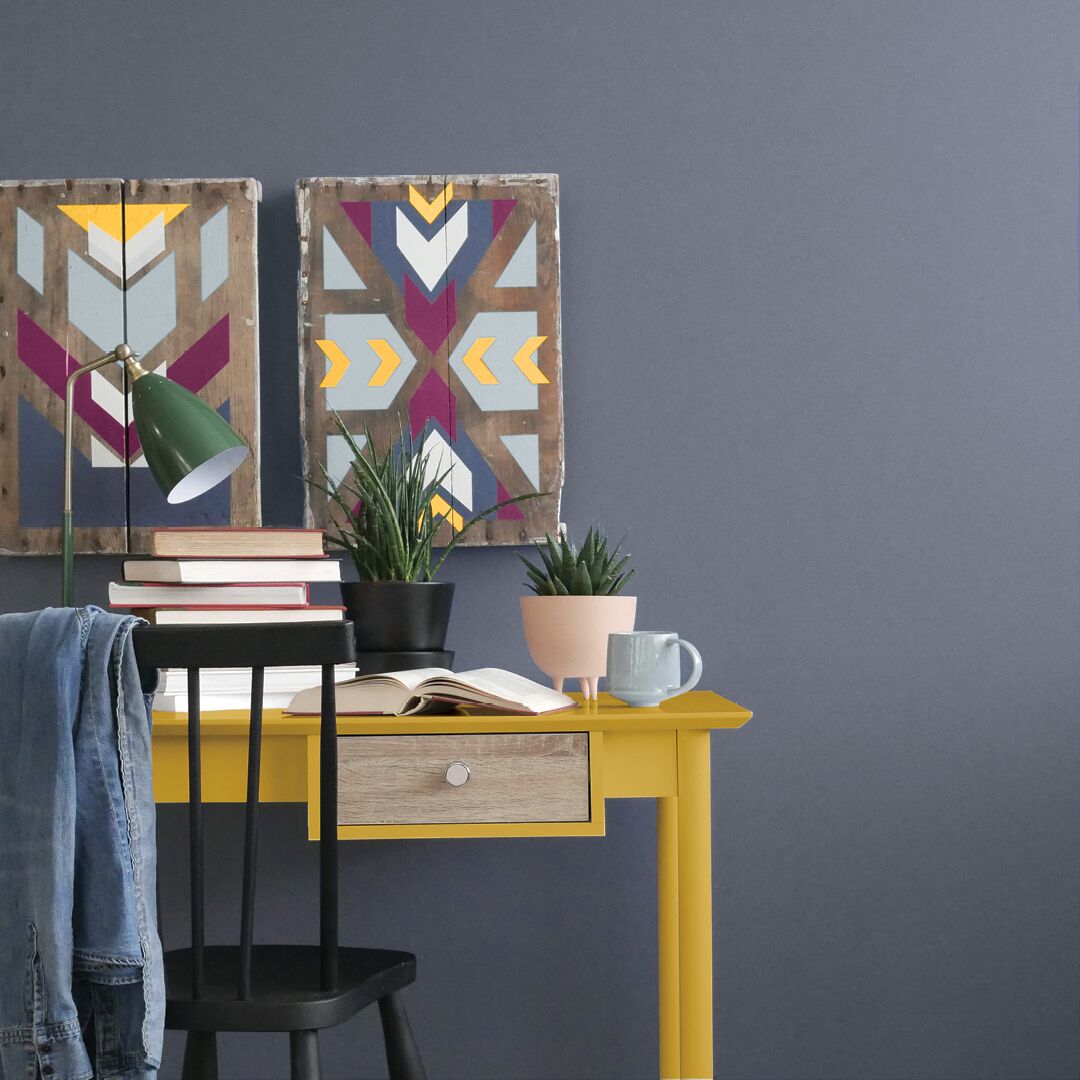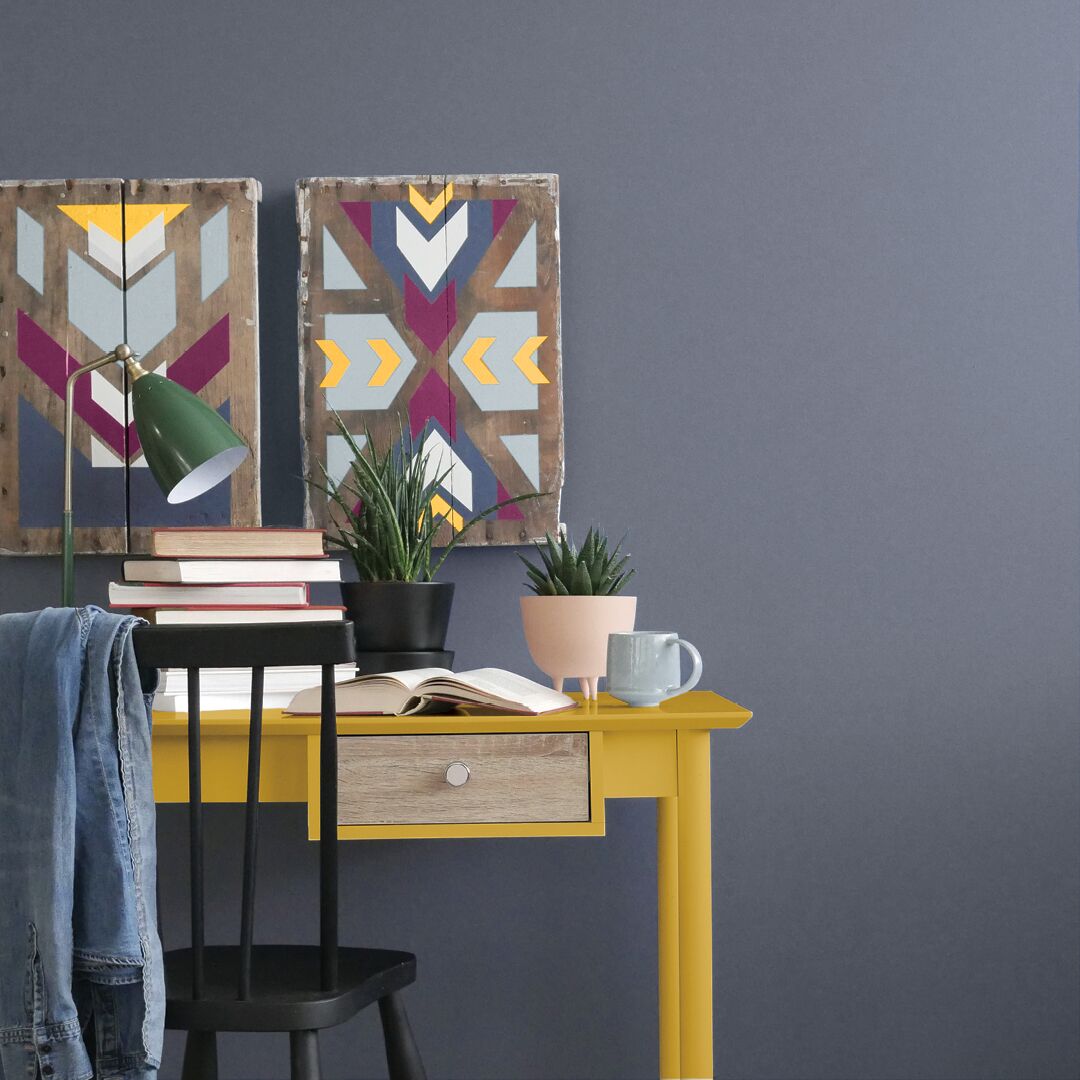 Lioness on the ceiling
Until today, no law requires you to paint your ceiling white. That said, why not take advantage of this flexibility! Invert your palette and apply Lioness to the ceiling and white on your walls. To have personally tried it, the yellow ceiling of a garage adds a lot of light to a room that is usually dark and the result is very original.
If you find this look too intense, go for an extension of your wall effect. As this colour has a strong personality, be careful not to use the yellow Lioness in too great quantity.
P.S. If your husband talks possessively about his garage, make sure you get his permission before you think about painting this room.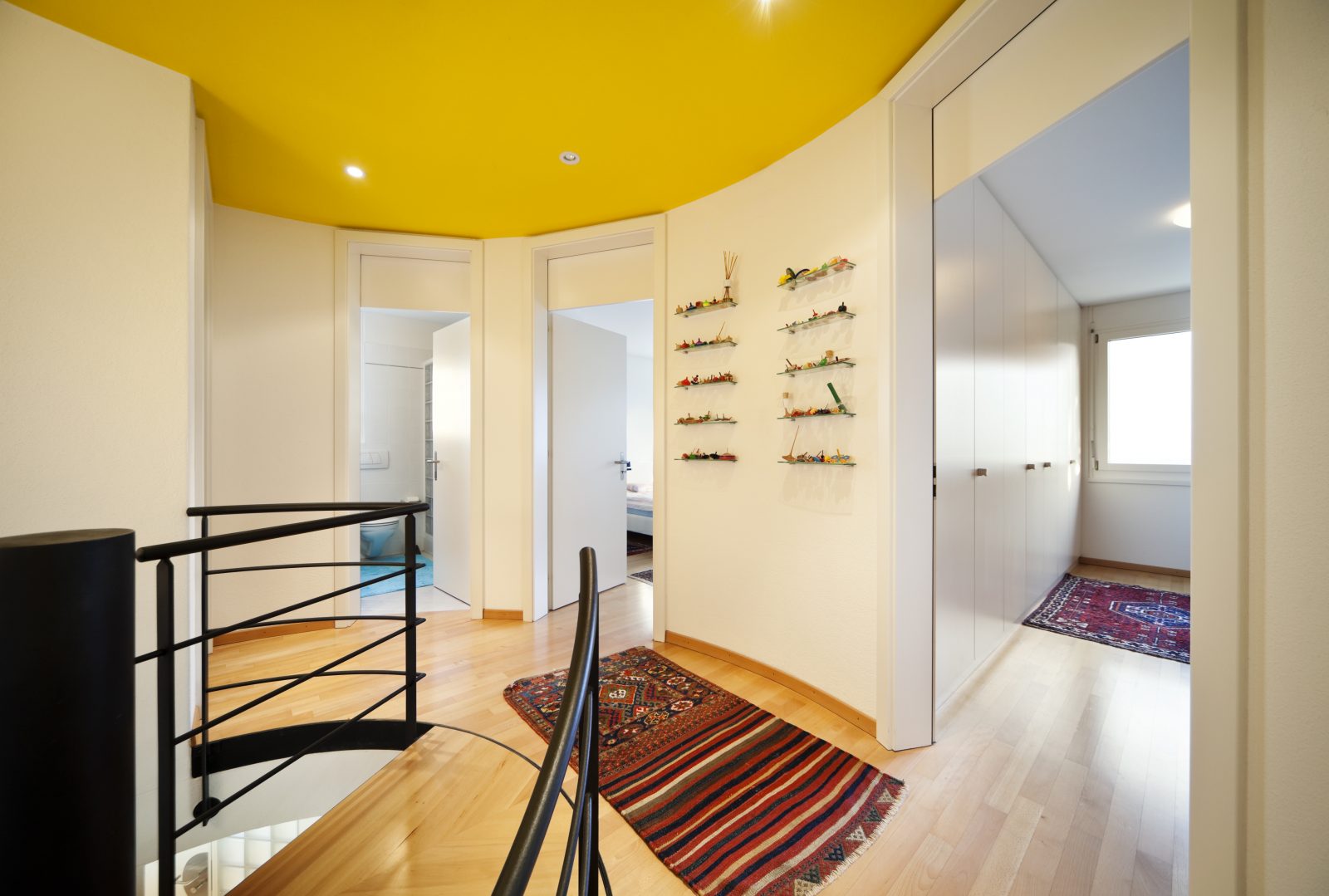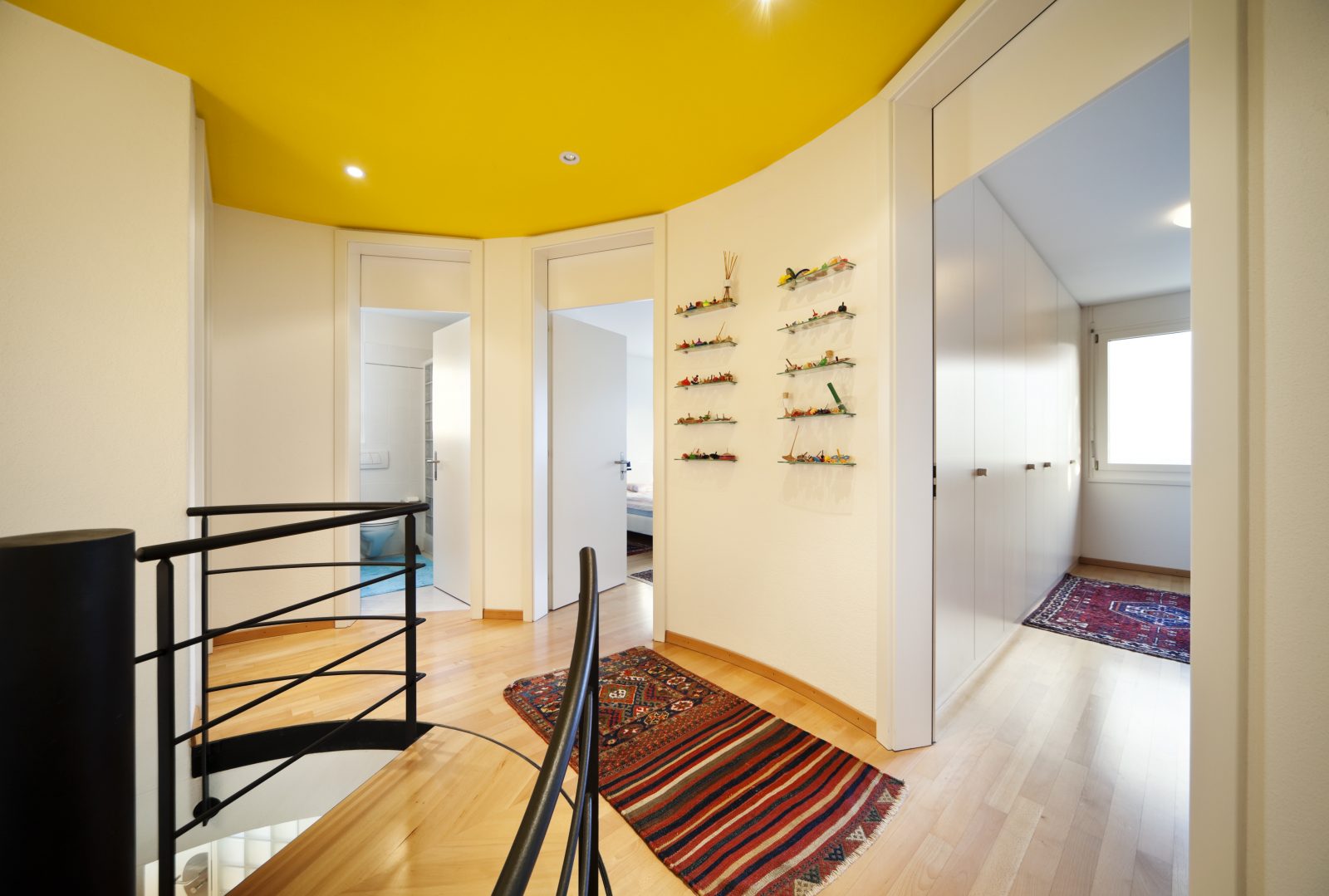 Lioness and kids
Thanks to its flamboyant personality, Lioness gets along perfectly with kids! Whether in the nursery or in the playroom, this colour screams joie de vivre. It can be used with pink, blue, purple and green. The combinations are endless, let your creativity take the lead.
Use Lioness with moderation in your bedroom. Instead, add yellow accessories not to disturb your sleep.
P.S. Take it easy with Lioness in the baby's bedroom, we do not want to excite him too much.


Mix and match Lioness
For the most conservative, this yellow fits perfectly with a wide range of colours. It is therefore very easy to dress a room with yellow accessories. Use Lioness with marine blue for a Scandinavian decor or with powder pink or olive green to reproduce a retro style. In more industrial spaces, the combination of yellow and gray offers a chic and warm feel. Lioness also fits very well with deep red. It is therefore almost impossible to make a false move with our colour of the year 2020.
P.S. Don't be boring, add some colour.


Would you like to have more colour tips? Feel free to meet MF Paints designers at your nearest retailer, they will be happy to help you ????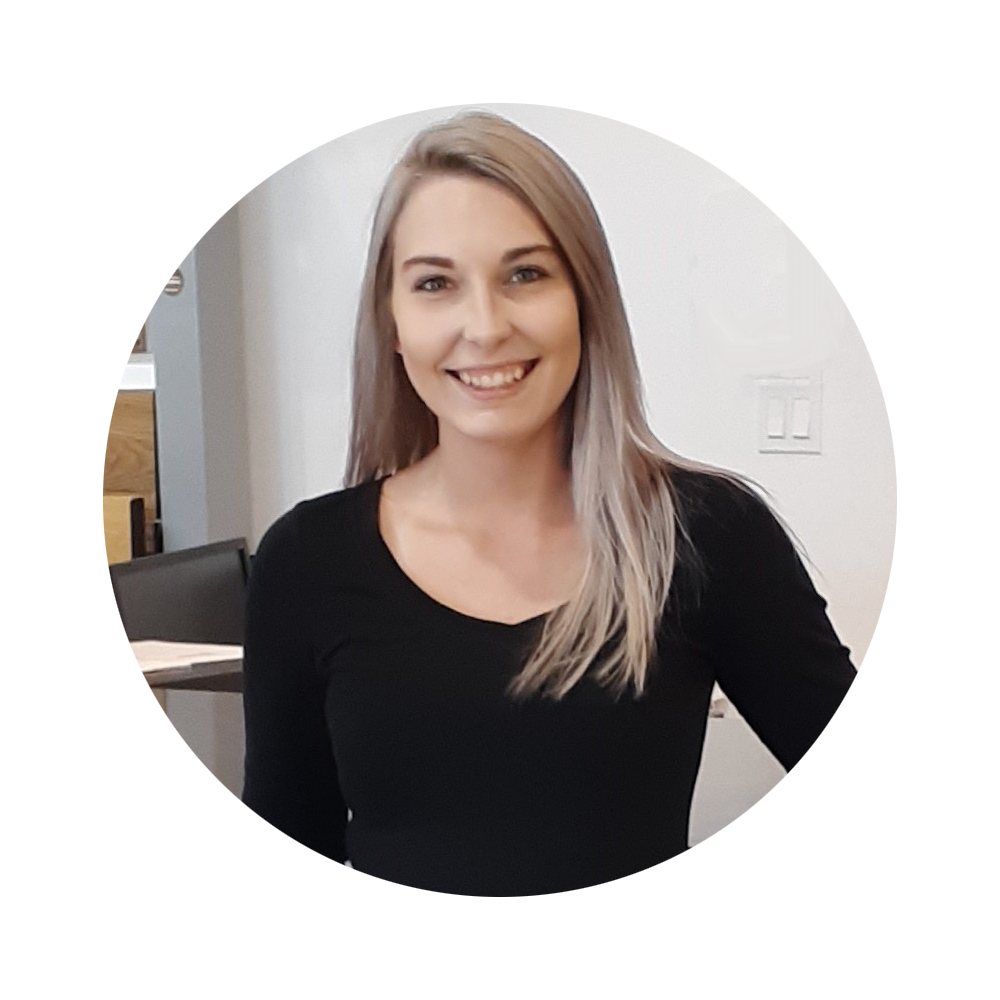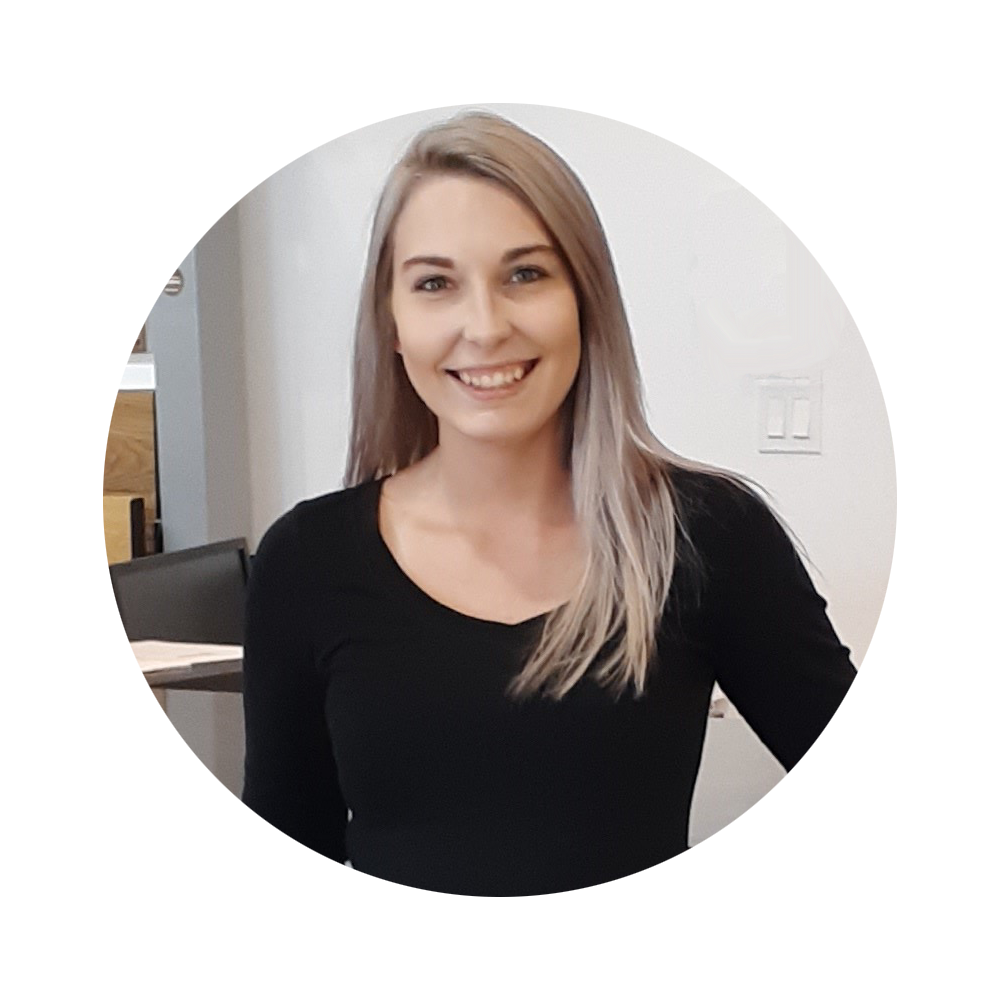 Mélanie Gervais
Interior designer