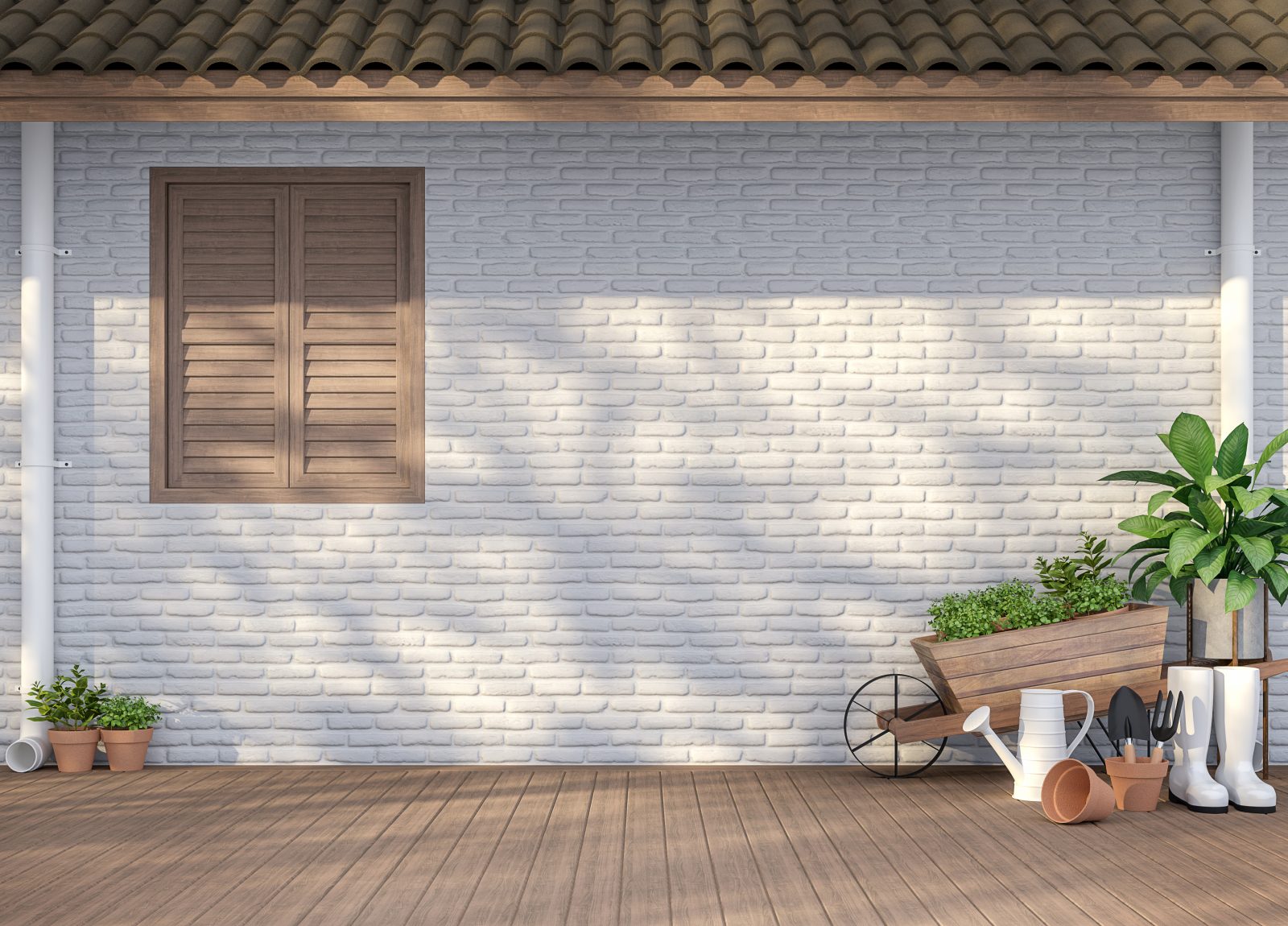 Do you want to refresh or modernize your home's brick cladding? If so, MF Paints in Quebec has what you need. We design and manufacture a variety of paint products, including high-quality topcoats. Here are a few expert tips on applying exterior paint to give your home a beautiful makeover.
Prepare the surface
For best results, you should first inspect the condition of the exterior wall you intend to paint. There's no point in refreshing a wall that's cracked, crumbling or has damaged joints. The problem areas will still be there even if they're covered in a layer of paint. Depending on the severity of the damage, you may need to hire a masonry professional to make repairs.
Once all necessary work is completed, you must thoroughly clean and rinse the entire surface so that it's free from dust, oil, grease, rust and soap. After, you'll need to allow the surface to dry completely before painting. You don't have to apply a primer to concrete, brick or masonry. However, these surfaces should be mechanically sanded or washed with a muriatic acid solution and then thoroughly rinsed before painting. In addition, you must allow recently poured concrete to cure for at least 30 days before painting it.
Furthermore, if the surface was previously sealed or painted with an oil-based product, we recommend speaking with a paint specialist for advice before starting your project.
Purchase the right equipment
Since brick is a porous material, we recommend using a 15 to 30 mm lint-free roller and a high-quality nylon-polyester brush. This will ensure the paint gets into all the nooks and crannies and delivers a uniform result.
Furthermore, the paint you choose is important. You want the product to properly adhere to the surface, while still being able to breathe. As such, you should opt for acrylic paint that's specially designed for exterior use to ensure a long-lasting result.
How to get the result you want
When applying exterior paint, you need to follow certain guidelines to ensure you achieve the desired finished product. Here are a few key recommendations:
Avoid painting in direct sunlight or at temperatures below 5 C
Don't paint when it's windy, as this could cause unwanted splattering
Ensure the paint won't get rained on for at least 24 hours after applying it
Apply at least two coats of paint
Allow the paint to dry for at least four to six hours between each coat
Once painted, you should wait at least two weeks before cleaning the surface for the first time
If you take all of these elements into account, you should end up with a good result that will last several years.
Choose Atmosphere paint
At MF Paints, we're proud to offer our customers Atmosphere 2260 outdoor paint. It's a high-quality, 100% acrylic latex paint that's available in matte and satin finishes. It's specifically designed for exterior use and is ideal for painting brick walls.
Atmosphere 2260 is a ready-to-use product that's breathable, flexible and UV resistant. It also comes with a 15-year limited warranty from the date of purchase. As long as you've applied the product according to the technical data sheet's specifications, either for the matte finish or satin finish, MF Paints will refund or replace your purchase in the off chance the product starts to prematurely peel or blister.
MF Paints: your paint expert for over 50 years
Whether you have a small or large renovation project in mind, MF Paints has what you need. We provide high-quality paint products for interior and exterior use, including topcoats, stains, solvents and more. Visit your nearest MF Paints retailer to purchase one of our products or get expert advice on your next project.