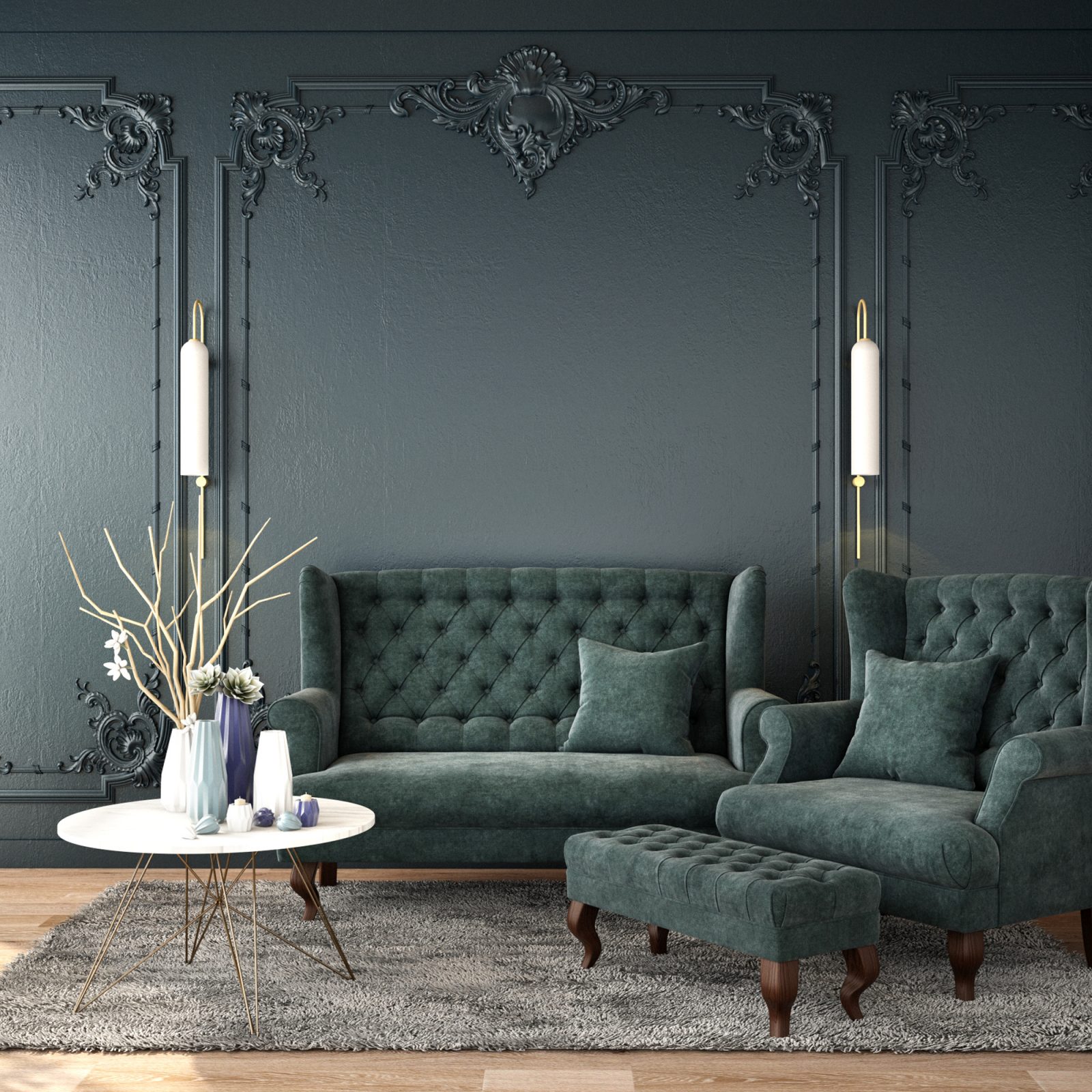 MF Paints makes sure to always be at the forefront. So, as every year, our experts analyzed decorating trends in search of the big thing. 
So which colours do you think will stand out in 2021? We find among these colours brown, yellow, red, blue or green, all available in enveloping and comforting shades. People looking for contrasts can dare to use dark tones that offer a lot of personality. As for pale colours, creamy shades should be prioritized. Here are some inspiring ideas for incorporating our trendy colours for 2021 to your decor.
Velvet Touch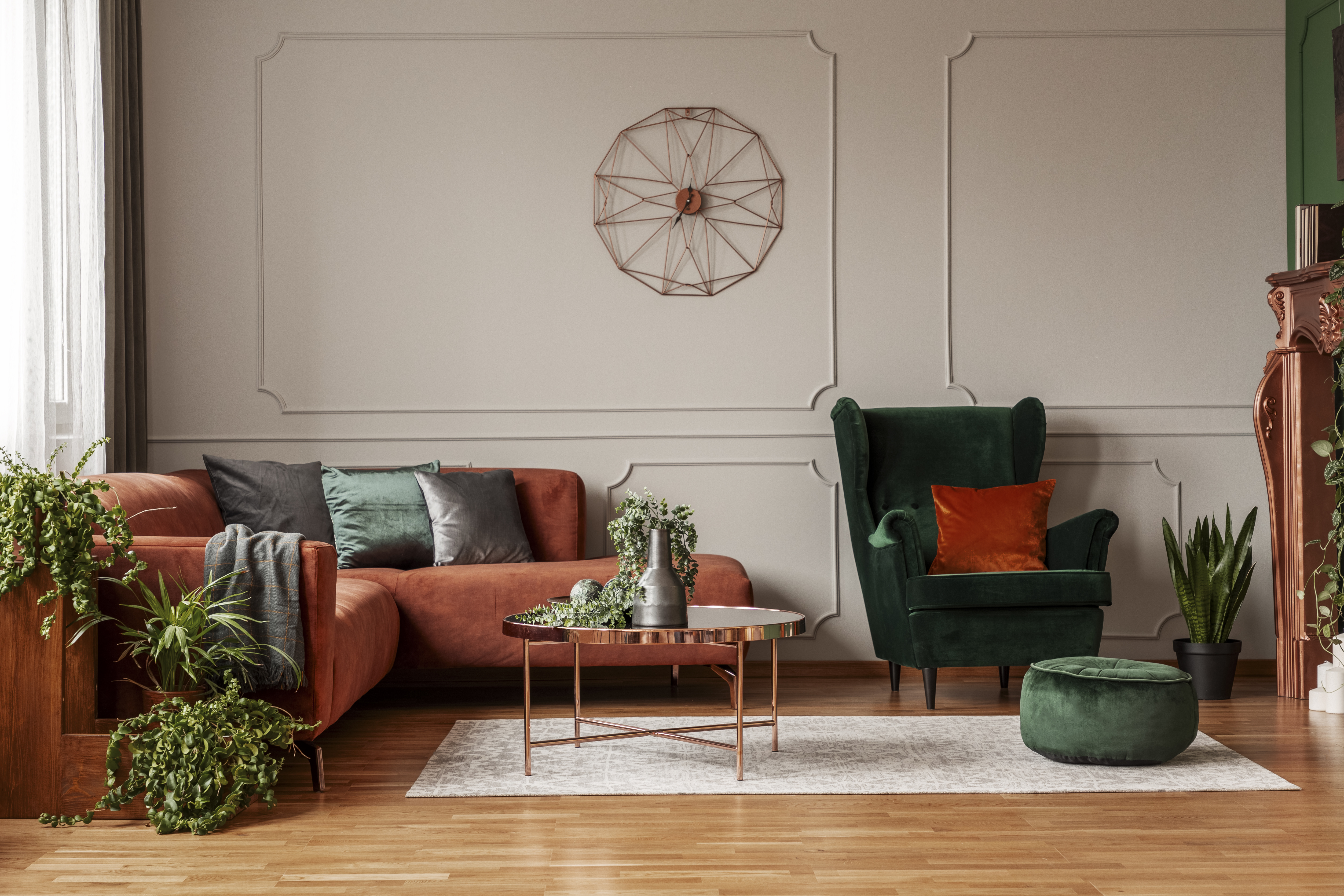 Both cozy and luxurious, velvet is everywhere in our decor. Furniture or decorative cushions, when covered with this fabric, they are automatically refined. In fact, all of our trendy colours are brought to life by the presence of velvety elements.
Pro Tip: You don't feel like spending on new furniture? Antique shops are full of vintage items. Replace their worn fabric with velvet!
OUR SUGGESTIONS:
Stunning Accents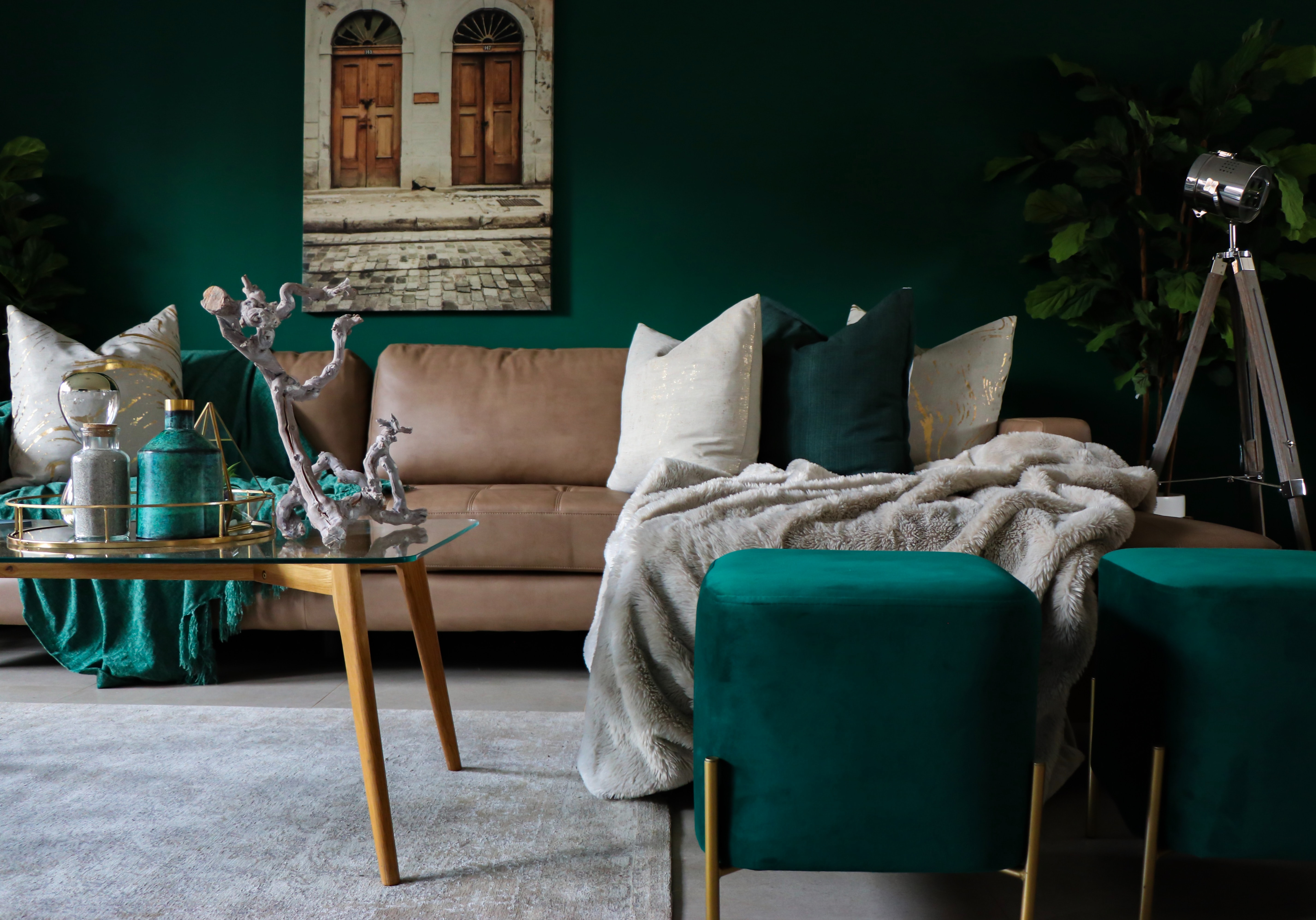 To create a big impact in a room, use an intense colour that catches the eye. Whether you're painting all the walls or just one, this dark colour will dictate the overall mood. Do you want it dynamic? Go for a red! Dramatic? Fall for an intense blue or green. If you want to leave a feeling of softness, make sure the rest of the decor is more neutral. 
Pro Tip: Évitez de peinturer les quatre murs d'une pièce étroite d'une couleur foncée : l'effet pourrait être écrasant!
OUR SUGGESTIONS:
Soft Accent Colours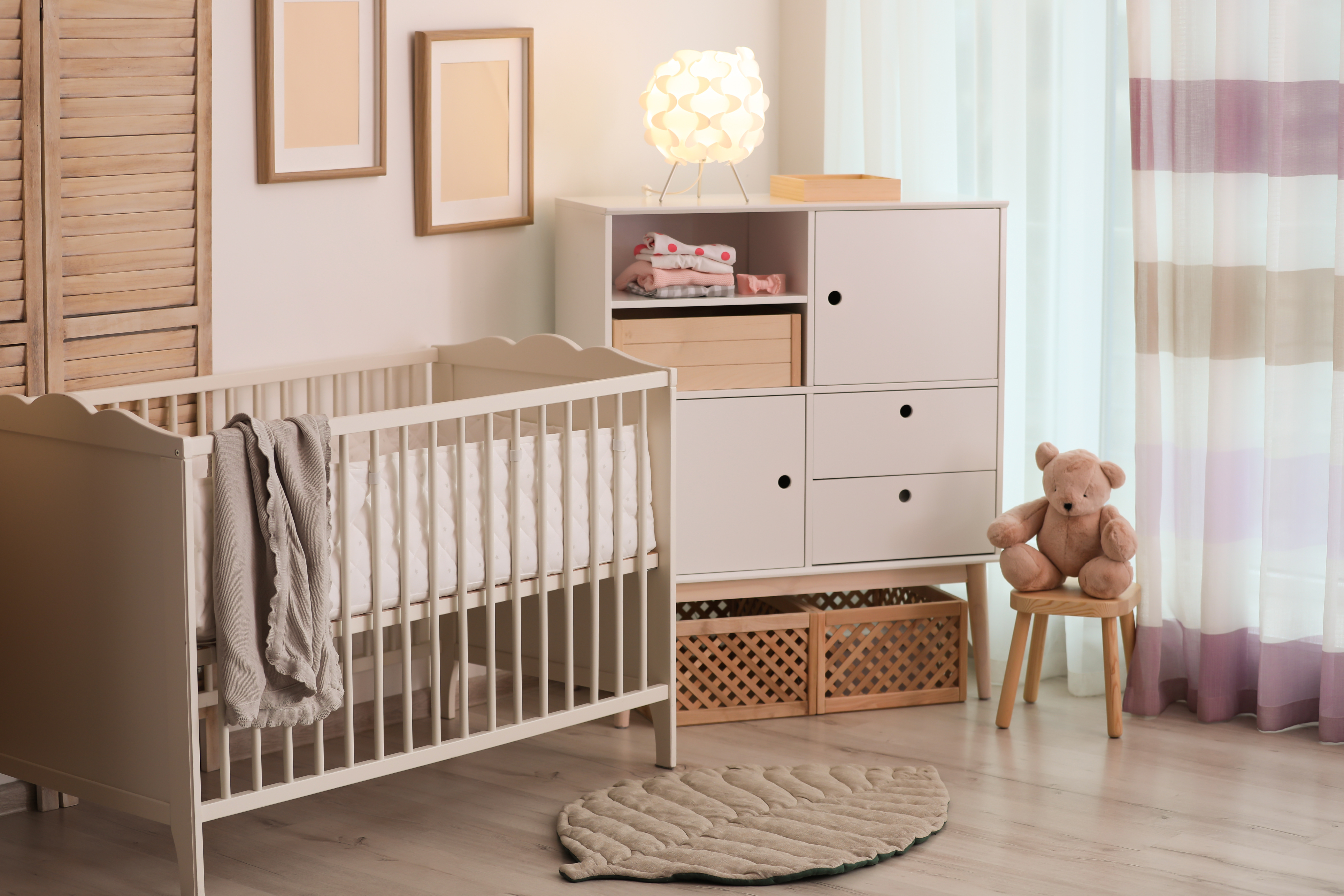 In contemporary, country or classic decor, more subdued accent colours look great. They have a calming and soothing effect… they almost act like antidepressants! We fell in love with 0160 – Kingdom's Keys, a touching peach pink that stands out in the living room as well as in the nursery.
Pro Tip: It is possible to draw colourful shapes on the wall with paint without the result being childish. The curves also bring a lot of softness and style.
OUR SUGGESTIONS:
Creamy and Earthy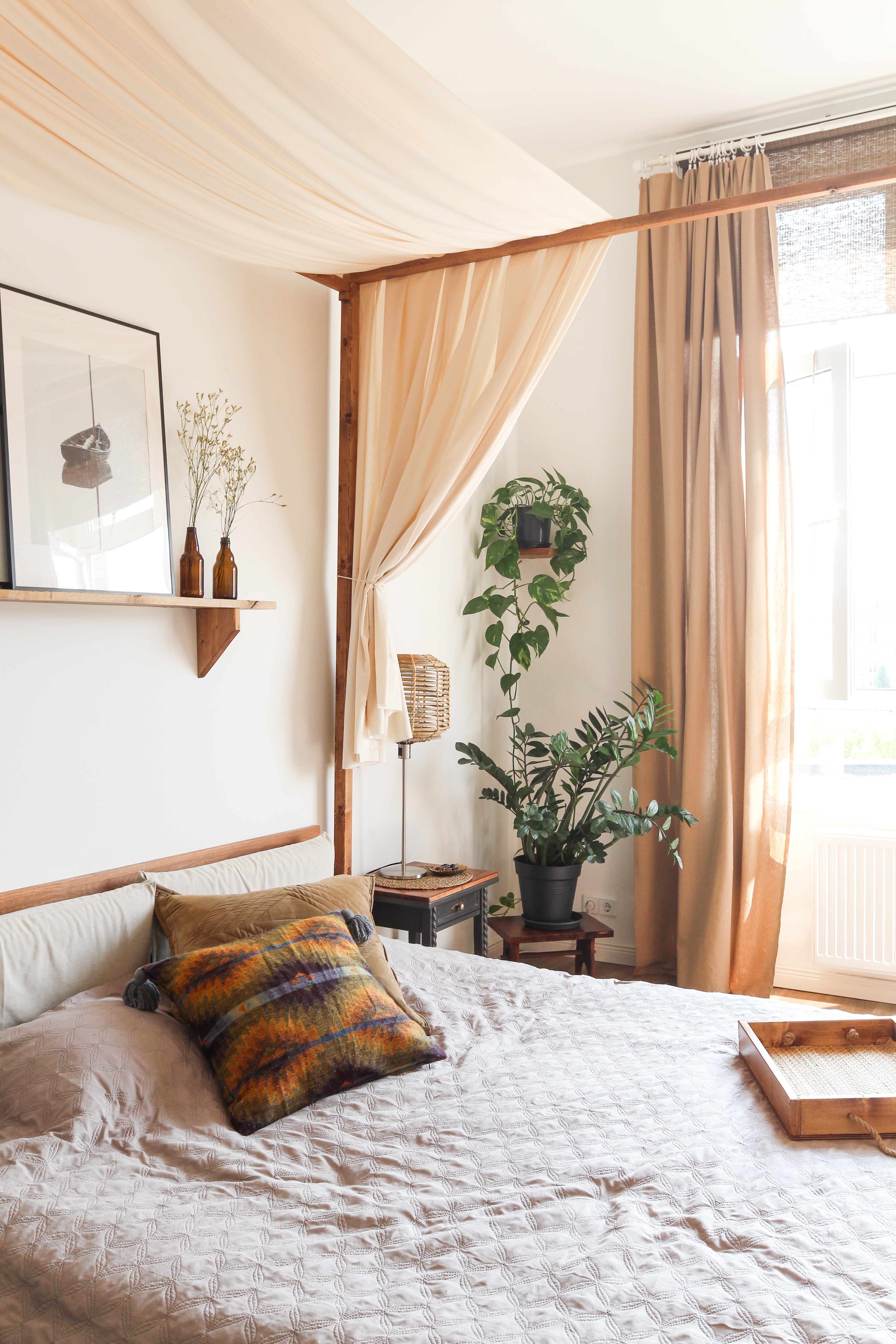 Brown is coming back among the favorite colours. The shades in vogue are rich, smooth and above all subtle. These earthy colours can be applied to walls or used for transforming wood furniture. In a bohemian setting, it is divine. It's fantastic in rustic settings. Even in a modern house, you can't do without it!
Pro Tip: Due to their neutrality, these colours can be used as the basis of your decor. Add colourful accessories to energize the hallway, bathroom or living room.
OUR SUGGESTIONS:
Give it a Touch of Hope!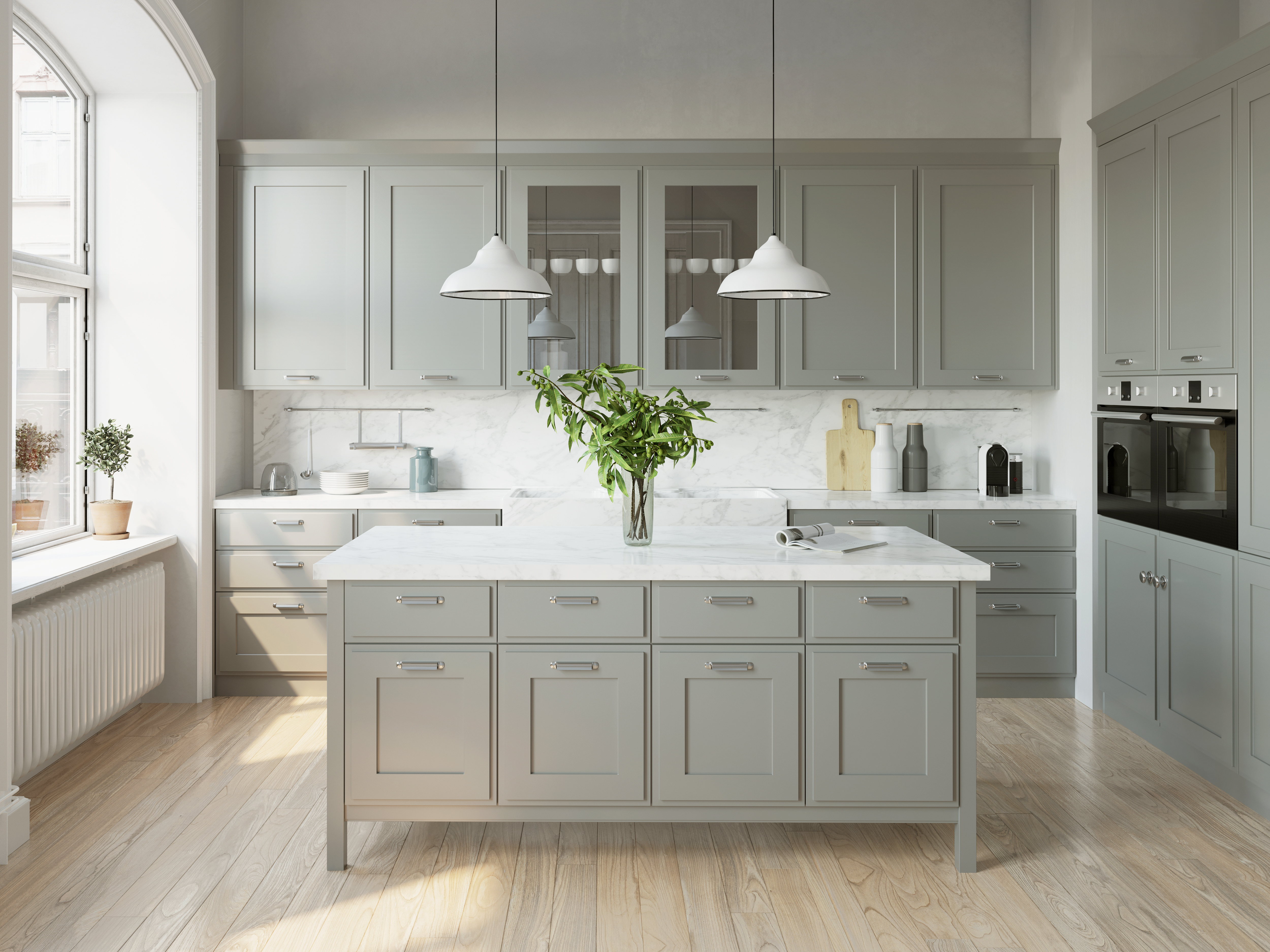 Green is the colour that inspires both hope and success. A green environment calms internal storms and shows life… in pink! That's good because we have a few choices of green colours to offer you. Paint your walls or kitchen cabinets for a stunning look!
Pro Tip: A pastel green or grey blends in perfectly with a retro-style layout.
OUR SUGGESTIONS