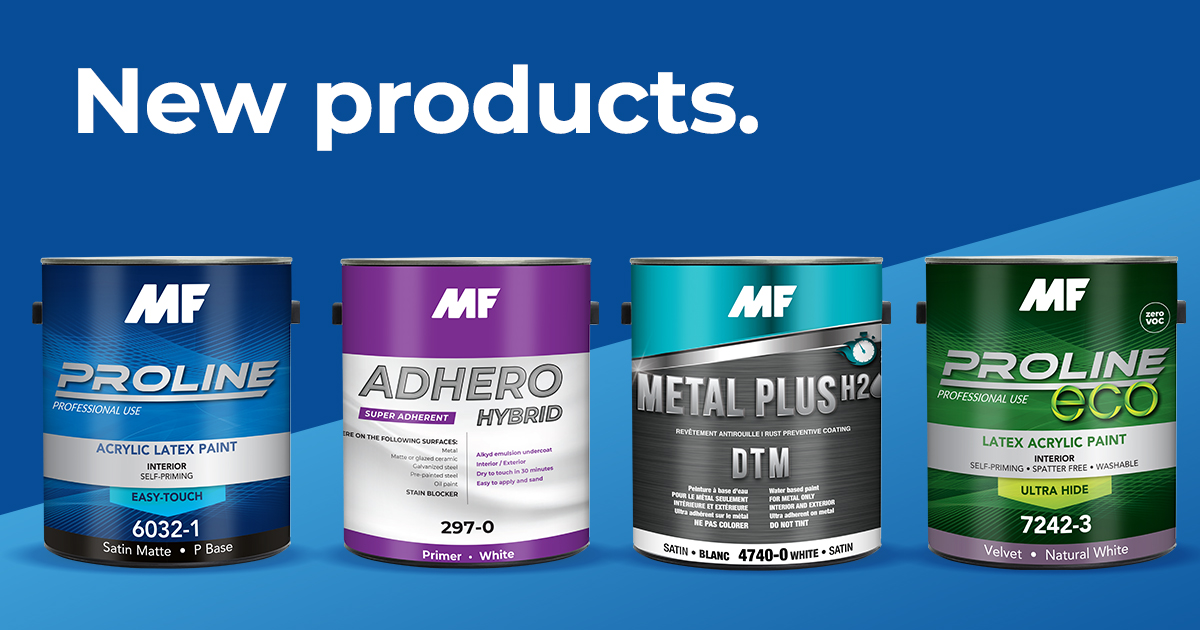 Four new products in response to customers need
MF Paints starts 2020 strongly with the launch of 4 new products. In close collaboration with the sales team, our chief chemists have developed these products to better meet the changing needs of our customers.
"Our customers are increasingly aware of climate change. It is for this reason that our Research & Development chemists are constantly working on reducing the environmental impact of our products while maintaining or improving performance."
-Pierre Rheaume, R&D
Here are the four products that will surprise you in 2020:
Adhero Hybrid 297: Alkyd Emulsion Universal Undercoat
Our new undercoat has been formulated to meet the needs of institutional and commercial projects that require a super-adherent water-based product that can easily hide common stains. Adhero Hybrid 297 performs better than our conventional water-based products and is much less harmful to the environment than solvent-based products.
This product is recommended for water stains and common household stains (coffee, pencil, wine). It can be applied indoors and outdoors.
Why you'll love it: Great adhesion, low odours and its ability to hide stains.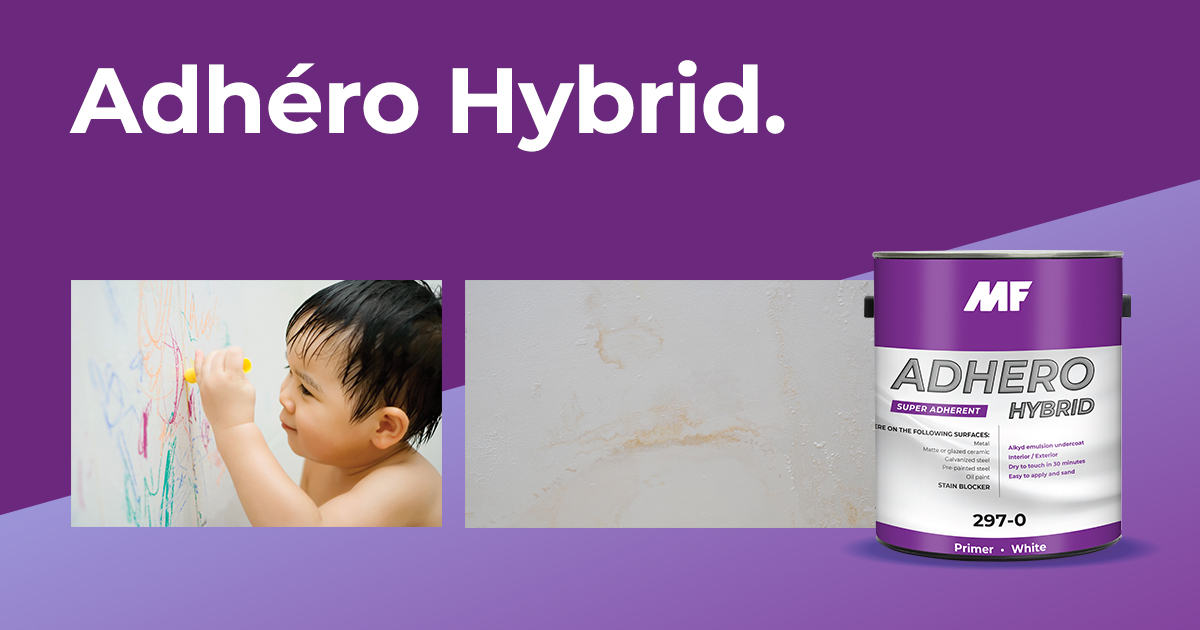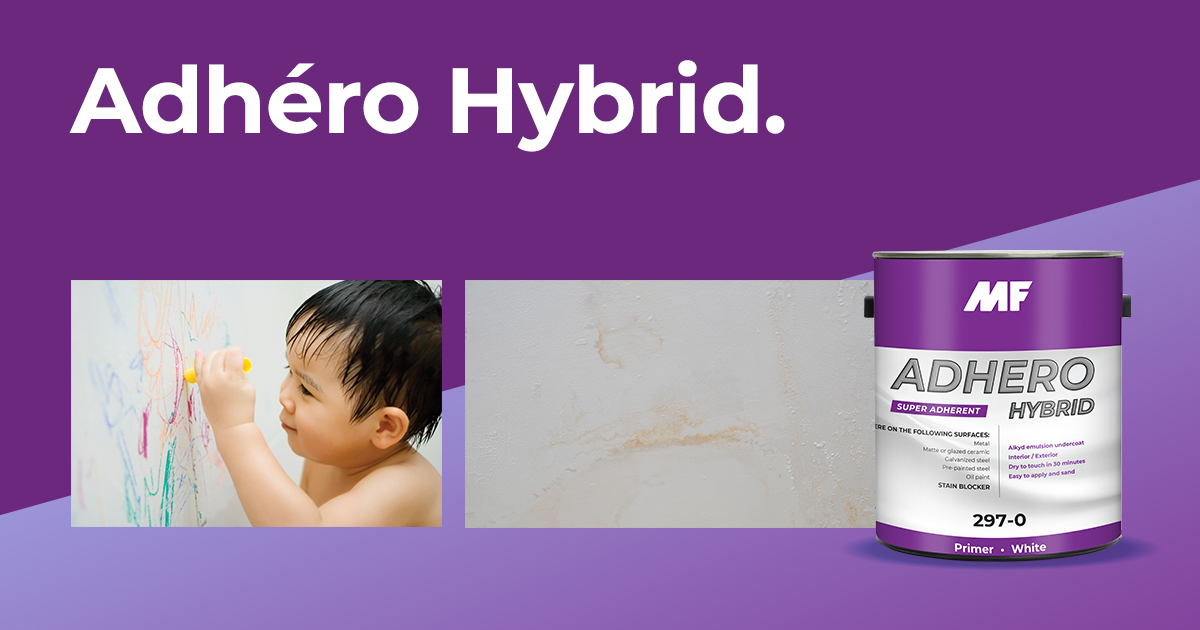 Proline 6032: Easy-Touch, Self-Priming Paint
Every big project inevitably requires touch-ups. This product was developed to facilitate this step. Thanks to its satin matte finish, Proline 6032 allows easy touch-ups without leaving any marks, no matter where. Proline 6032 will hide walls and ceiling imperfections while leaving a soft, smooth finish.
Why you'll love it: Ease of application and touch-ups, great time saver.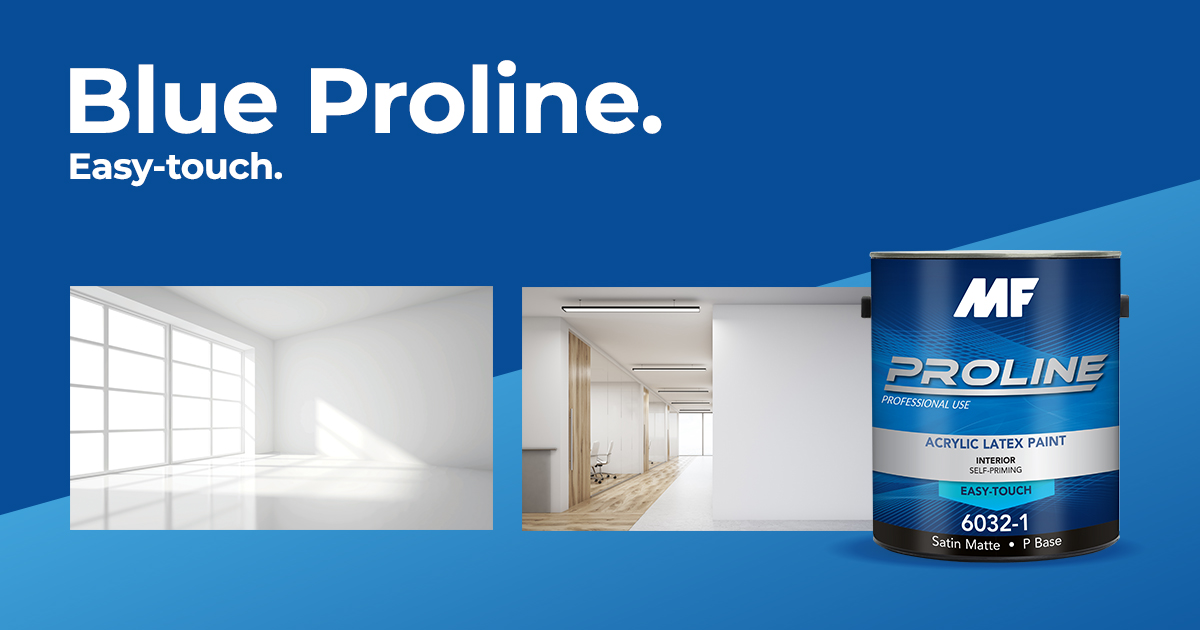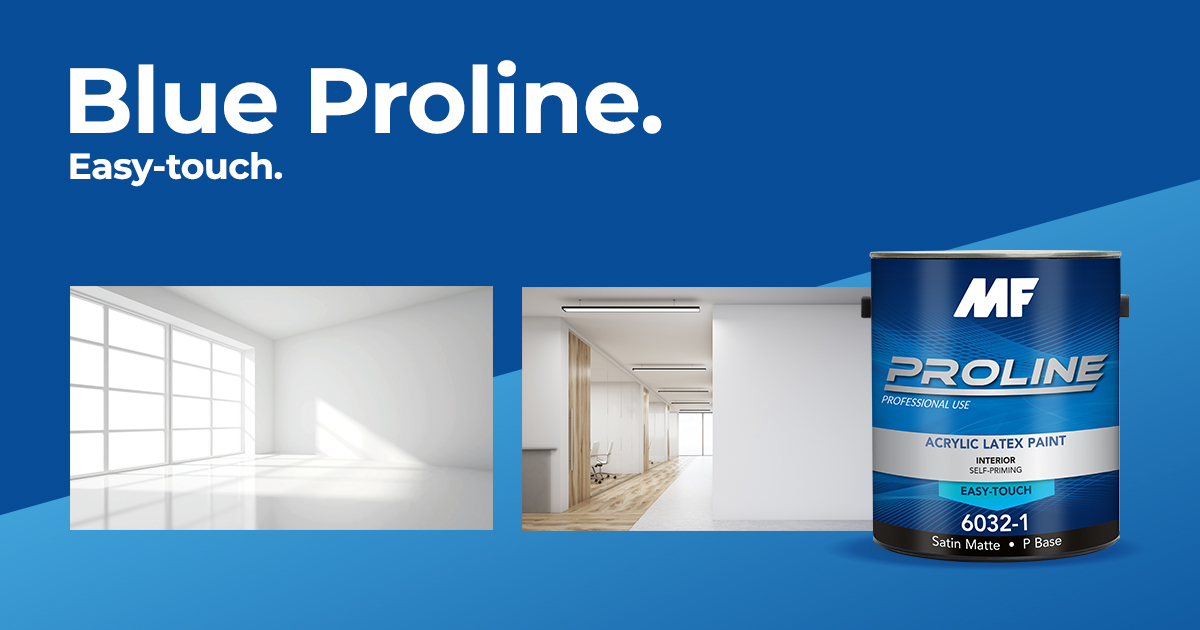 Proline Eco 7242-3: New Ultra Hide Natural White Base
You'll be amazed by our new ultra hide natural white base, introduced to our zero VOC Proline Eco series. Proline Eco 7242-3 natural white base is specially formulated to enhance the hiding power of whites and pastel shades. It is self-priming and can be applied directly onto bare porous surfaces or primed surfaces. This product is ideal for LEED projects or any project requiring Zero VOC paint.
Some of our retail products will see the addition of this new base in 2020.
Why you'll love it: Ultra hide, self-priming, Zero VOC.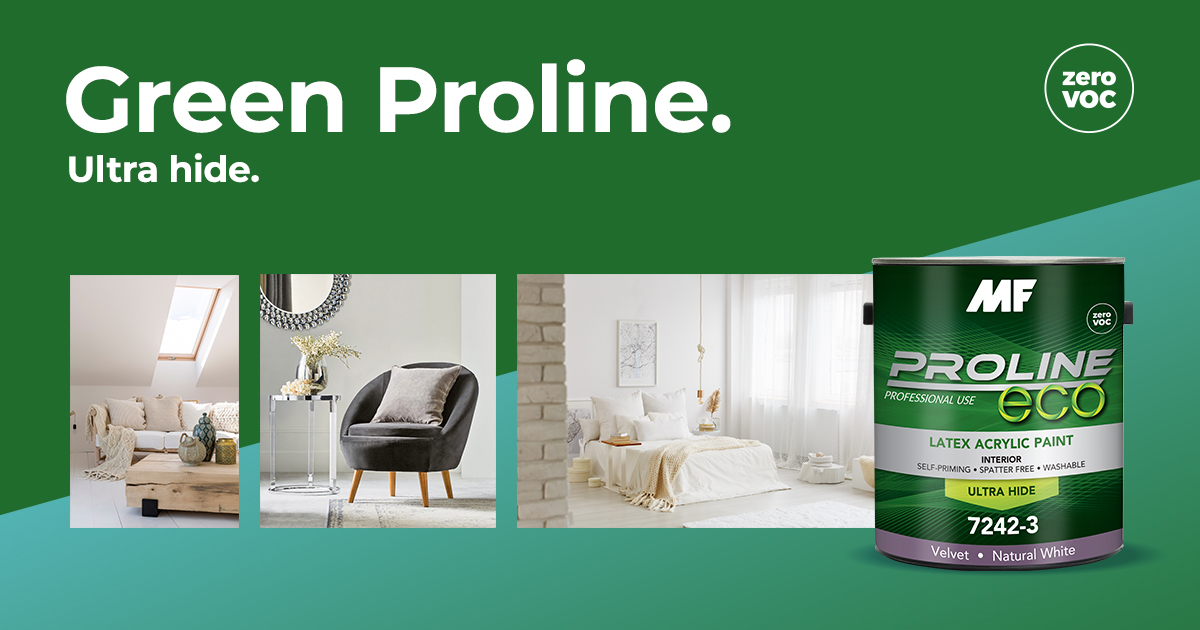 Metal Plus H20 4740: New Satin Finish
MF Paints adds a new finish to its DTM (direct to metal) water-based paint series. Metal Plus H20 4740, satin finish, can be applied directly to metal and adheres to all adequately prepared metal surfaces. This paint protects the metal from the weather and considerably slows the formation of rust.
Why you'll love it: High resistance to weathering, protects exterior metal surfaces.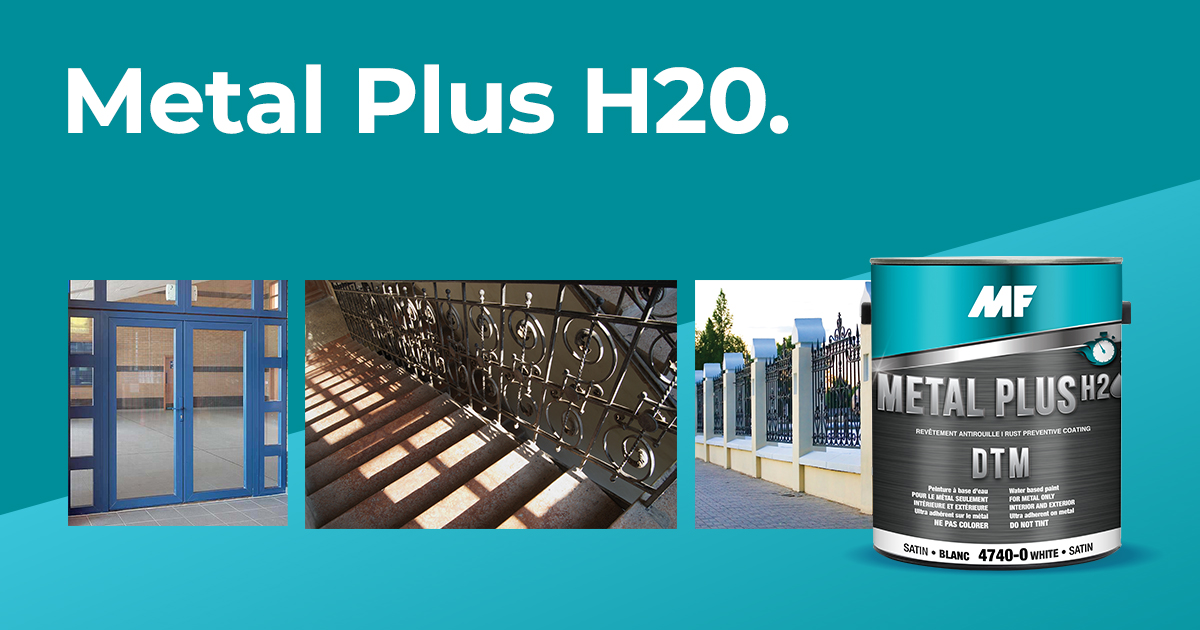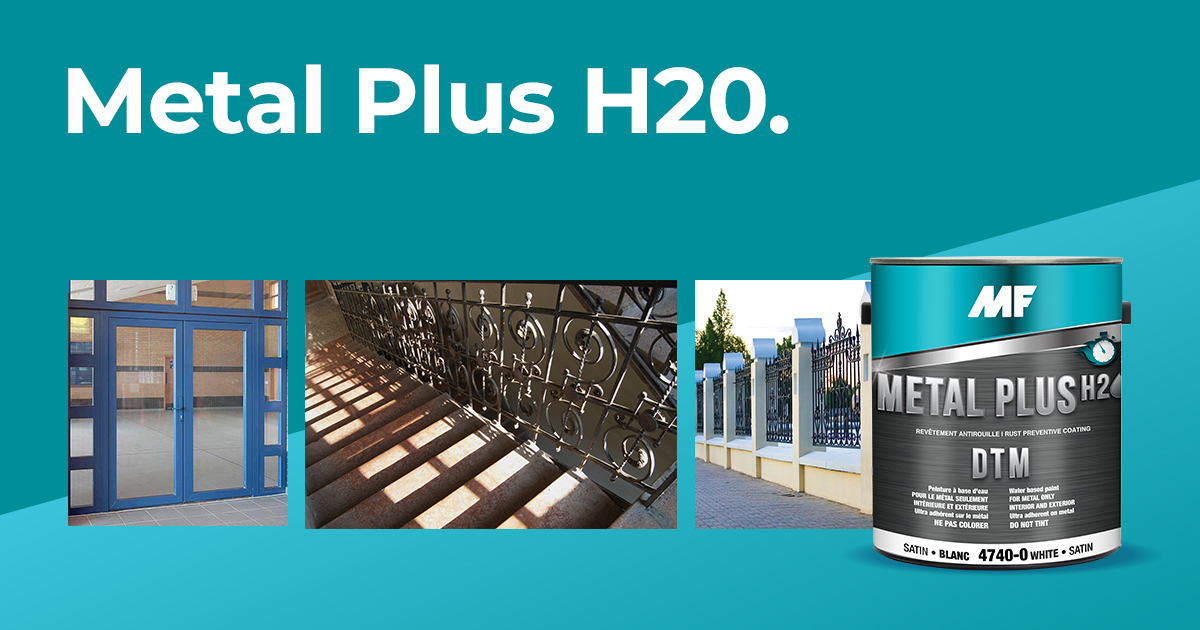 About MF Paints
At MF Paints, we work together to formulate paints and stains that are adapted to the Canadian climate. For more than 50 years, we have distinguished ourselves by offering premium quality, environmentally friendly, and 100% Canadian paints.
Our products have been developed, manufactured and distributed in Eastern Canada since 1967.