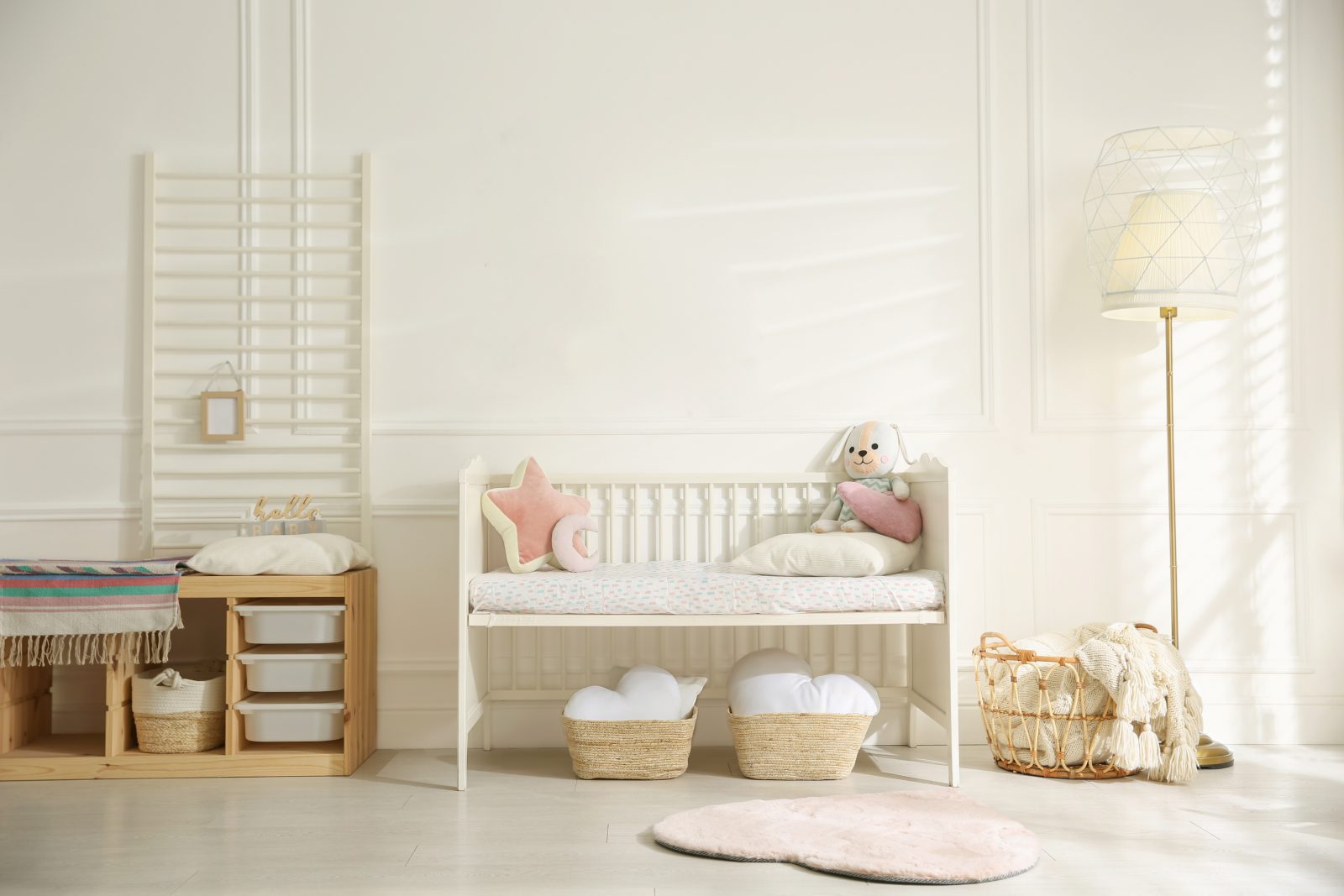 Do you have a small or large painting project and want to use white to enhance your decor? There are various shades of this timeless colour, making it difficult to choose the right one. At MF Paints, we have been developing, manufacturing and distributing high-quality paint products in Quebec since 1967. We know paint inside and out, and white is no exception. Keep reading to learn more about this colour and how to choose the best shade for your project.
Different shades of white
White is a clean, versatile and classic colour that can be used to create both traditional and modern looks. Did you know white pigment can be mixed with other colours to create a particular shade? These variations are grouped into warm, cool and pure white.
Warm whites typically consist of shades of red, orange or yellow undertones. They create a warm and welcoming atmosphere to relax and unwind.
Cool whites contain small amounts of green, blue or purple. They are clean and bright, making them suitable for living and working spaces.
Pure whites contain little to no other pigments. They reflect a lot of light and can easily be matched with other shades of white for vibrancy.
Trendy options
White is often praised by interior designers for its versatility. It brings richness and elegance to any room and can be layered with other colours to create contrast. If you want to use multiple white paints, consider playing with different finishes to add texture.
White is also great for the exterior of your home. It can highlight your landscaping, act as a backdrop for dark trim, dress up window frames, columns and eaves, or accentuate architectural details.
How to choose the right white
Here are three steps to help you choose the right shade of white for your space.
Choose a background colour. Choose a shade of white that complements the surrounding colours. For example, cool and warm whites do not match the same colours. Cool whites go with grey and blue, while warm whites are perfect for brown, yellow and pink. Do not hesitate to use a colour chart to help you find a shade that will pop. If you can not make out the subtleties in your colour swatch, put them on a white sheet of paper to help you find the tones you like best.
Determine the right finish. Like all paints, white paints are available in several finishes, including pearl, satin and matte. Matte finishes are perfect for ceilings because they hide imperfections, while satin finishes are suitable for mouldings, woodwork and doors. Walls and furniture, on the other hand, can handle finishes like pearl and velvet, depending on their use and the desired effect.
Sample the colour. It is a good idea to buy one or more paint samples to test the shade of white you like best. Apply a small amount to whatever you want to paint to see how the artificial or natural light affects the colour. This will give you an idea of how the finished product will look and avoid possible disappointment once your project is complete.
Most importantly, you must choose the appropriate paint product for your project. For example, if you are painting an area that needs frequent cleaning or is exposed to moisture and heavy traffic, select a paint that can handle those conditions. At MF Paints, we carry Summum paint for indoor projects and Atmosphere paint for outdoor ones.
MF Paints: your trusted paint specialist
At MF Paints, we pride ourselves on offering high-quality paints with the features you need. Do not hesitate to ask your local MF Paints retailer for advice on which products are right for you.